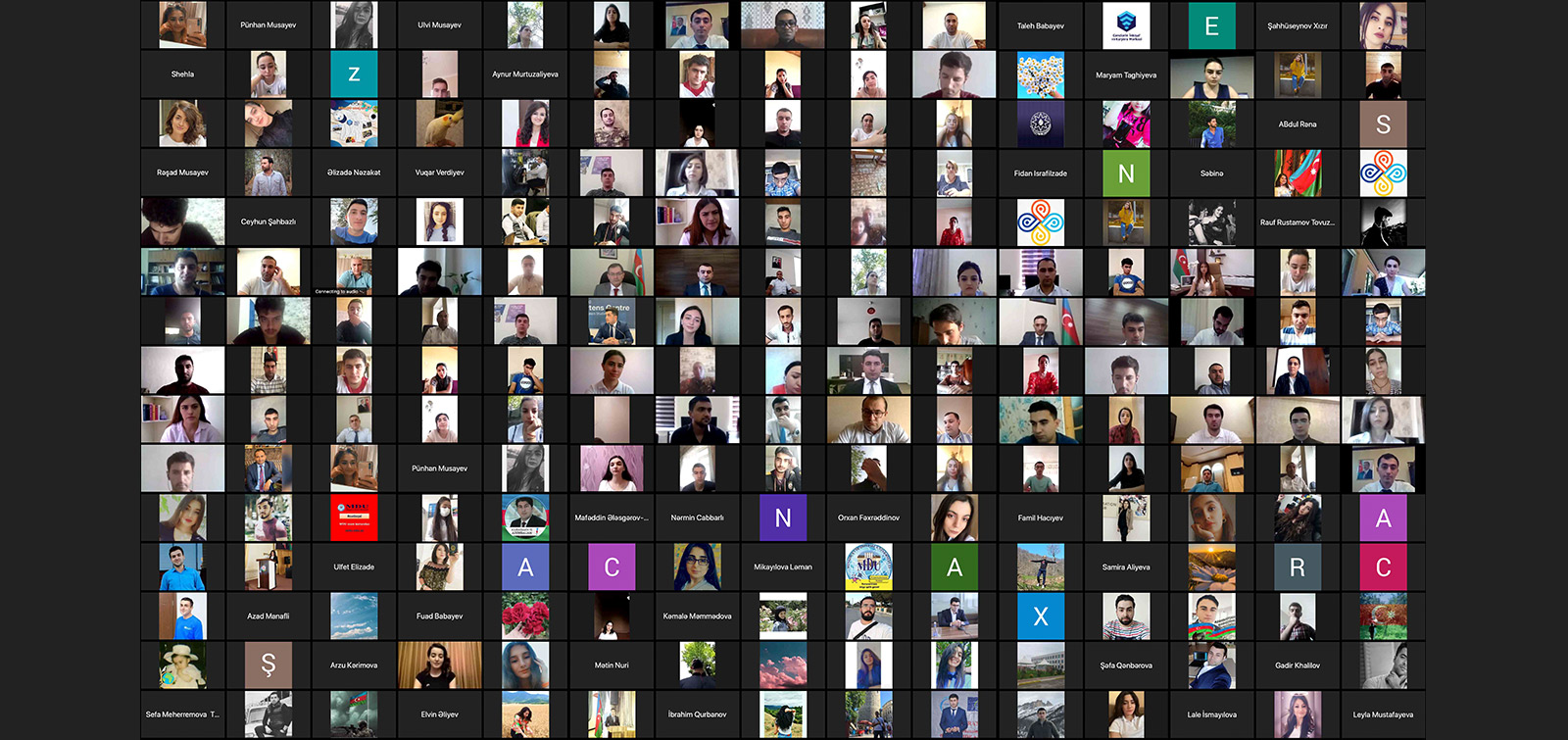 An international solidarity forum of Azerbaijani youth has been held
An online international solidarity forum on "Karabakh - a factor of solidarity of Azerbaijani youth" was held on July 23.
More than 400 young people attended the forum, which was jointly organized by the Ministry of Youth and Sports of Azerbaijan, the State Committee on Work with Diaspora and the Azerbaijan Youth Foundation.
Deputy Minister of Youth and Sports Intigam Babayev, Executive Director of the Azerbaijan Youth Foundation Farid Jafarov, Chairman of the Azerbaijani Community of Nagorno-Karabakh, MP Tural Ganjaliyev, Executive Director of the Fund for Support to Azerbaijani Diaspora Elshad Aliyev, April War veteran Ahliyat Mehdiyev, youth organizations leaders, young members of diaspora organizations operating in Australia, Italy, Russia, France, Switzerland, Germany, Hungary, Ukraine, Austria and Poland, as well as representatives of Azerbaijani Diaspora Volunteers spoke at the event, moderated by diaspora member Nigar Ibrahimova living in Germany.
The speakers called it a matter of pride that, our compatriots living abroad show great solidarity and unity in order to protest against the military provocations committed by the Armenian armed forces on our state border in the direction of Tovuz region.
During the protests in different countries, our compatriots conveyed the truth to the world community and international organizations, strongly condemned the occupation policy of the Armenian state and supported the Azerbaijani state, president, people and army.
It was stressed that young people have a great civic duty in view of the further strengthening unity and solidarity against the Armenia's treacherous military and information war against our country, very quickly preventing the disinformation and fake news of Armenians at events and social media in various countries, conveying the truth about the history of the Armenian-Azerbaijani Nagorno-Karabakh conflict to the world community, exposing the aggressive nature of the Armenian state at the international level.
It was noted that the determination of President, Supreme Commander-in-Chief Ilham Aliyev, the repulsion of the latest military provocations of the Armenians due to the heroism of our army and a worthy retaliatory fire to the enemy have further raised the spirit of patriotism among our compatriots around the world.
The participants of the event stressed the importance of effective coordination of youth activities in order to gain an advantage in the information war, and stated that they will do their best for the sake of the Motherland.
A statement was adopted at the end of the forum. The forum was broadcast live on social media and was watched by thousands of people.