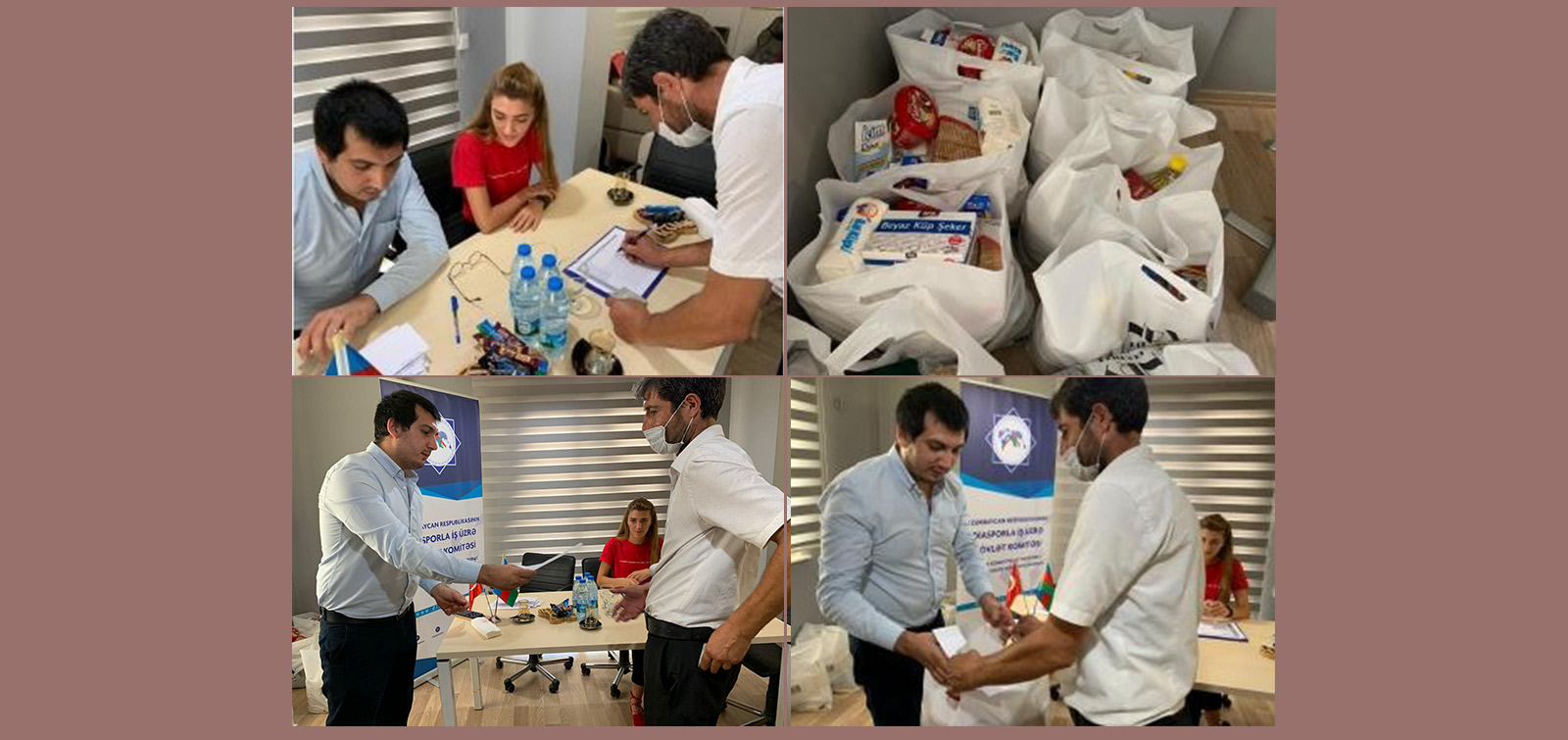 Assistance was provided to our compatriots living in Antalya, Turkey
A charity event was held in Antalya, Turkey on July 23 to help low-income families facing temporary difficulties due to the coronavirus pandemic.
The event was held with the financial support of the State Committee on Work with Diaspora and the initiative of the "Azerbaijan Peoples' Friendship" Association in Antalya. As part of the campaign, financial and food assistance was provided to 42 compatriots who applied to the association. Assistance was determined by the number of family members.
During the campaign, the chairwoman of the board of the association Lala Hasanova said that during the pandemic period, the organization provided assistance to our compatriots who regularly appealed to the organization for some time. But, due to the prolongation of this period, the association appealed to the State Committee on Work with Diaspora, an authorized body of the Azerbaijani state. According to her, the State Committee on Work with Diaspora immediately responded the appeal and allocated funds to provide financial support to our compatriots.
Our compatriots expressed their gratitude to the Azerbaijani state, which supported them during this difficult period.