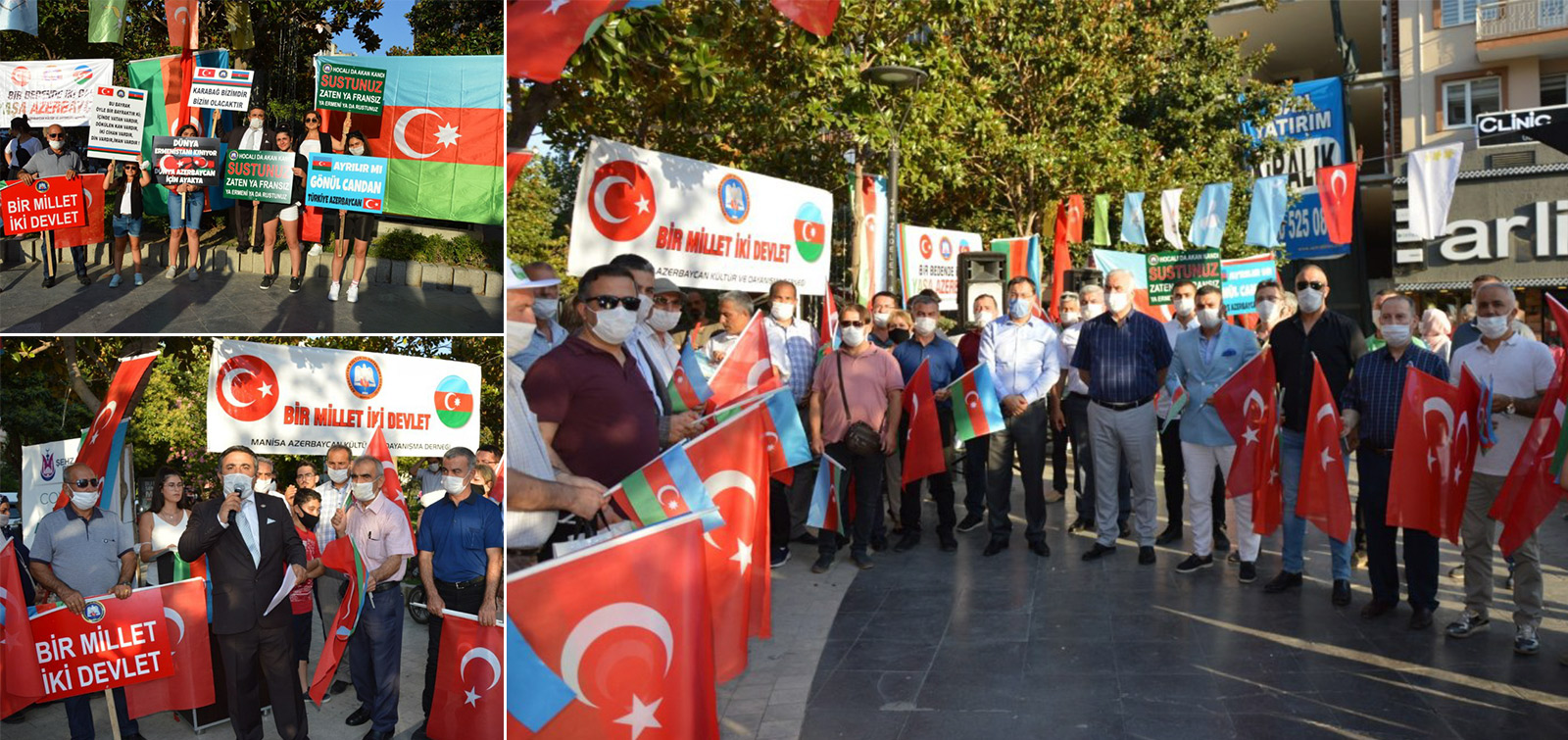 Manisa's civil society has expressed their solidarity with Azerbaijan
A rally was held in Manisa, Turkey in protest of Armenia's treacherous military provocations on the state border in the direction of Tovuz region of Azerbaijan and keeping under occupation of Azerbaijani lands by Armenia.
The protest, which took place in July 15 Democracy Square, was organized by the Manisa-Azerbaijan Culture and Solidarity Association. The action, which was attended by local government agencies and civil society, began with the raising of the national flags of Azerbaijan and Turkey and the national anthems of these countries.
Chairman of the Manisa-Azerbaijan Culture and Solidarity Association Yalchin Tashdemir said that the whole Turkic world strongly condemned Armenia's aggressive policy and military provocations.
"Armenians should know that Azerbaijan is not alone. Not a single inch of land, not a single pebble that Azerbaijan will give to the enemy. We support Azerbaijan in its just cause with Turkey with a population of 81 million and Turkic World with 300 million. We are waiting for a call from President Ilham Aliyev. We warn Armenia. "For lasting peace in the region, Armenia must leave the occupied Azerbaijani lands immediately and unconditionally," he said.
The action ended with slogans in support of Azerbaijan.