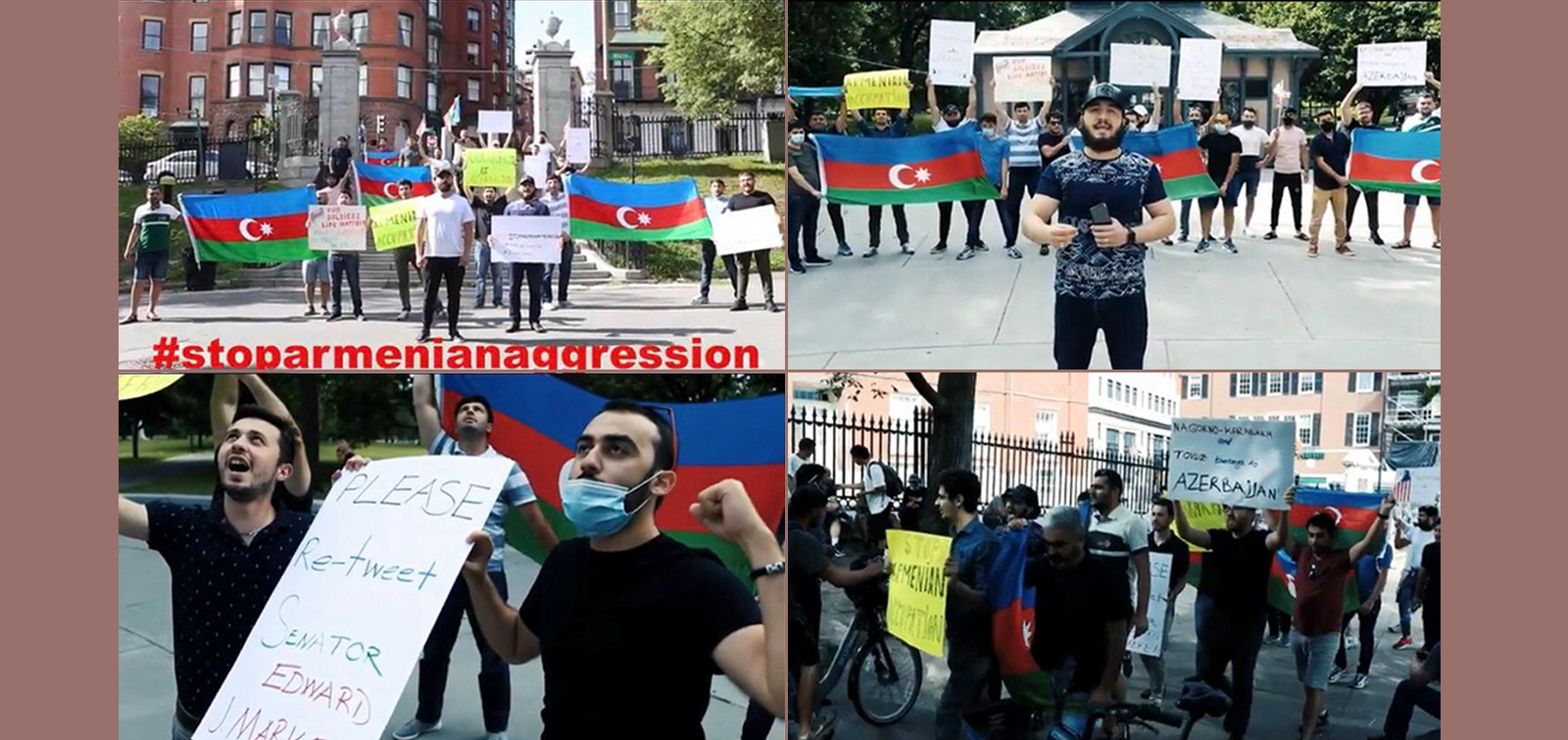 Our compatriots living in Boston protested against the US senator
Azerbaijani youth protested against US Senator Edward John Markey, who has demonstrated an unfair and pro-Armenian position on the latest military provocations of Armenia In Boston, Massachusetts.
During the rally in front of the building of Congress, the American senator was reminded by Azerbaijani youth that, the Armenian armed forces committed treacherous military provocations on the state border of Azerbaijan in the direction of Tovuz, artillery shells destroyed border military facilities and settlements, killed our servicemen and civilians.
Noting that the independent Azerbaijani state was attacked by vassal and occupying Armenia, they called the position of Edward John Markey, a US senator from Massachusetts since 2013, unfair and unjust.
The protesters called on the senator to investigate the historical facts and demonstrate a fair position, not because of the desire of 30,000 Armenians living in Boston, which is not based on rights and justice, and contrary to international law and norms: "We believe in American democracy and expect your fair position ".
Rally participants demanded that the US Congress, the world community and international organizations take decisive steps to put an end to Armenia's aggressive policy, punish this aggressor state severely, liberate Azerbaijani lands from occupation and restore its territorial integrity.
The event ended without incident with chanting slogans such as "Justice for Azerbaijan!", "Karabakh is Azerbaijan!", "Karabakh is ours, it will be ours!", "Put an end to Armenia's aggressive policy!".