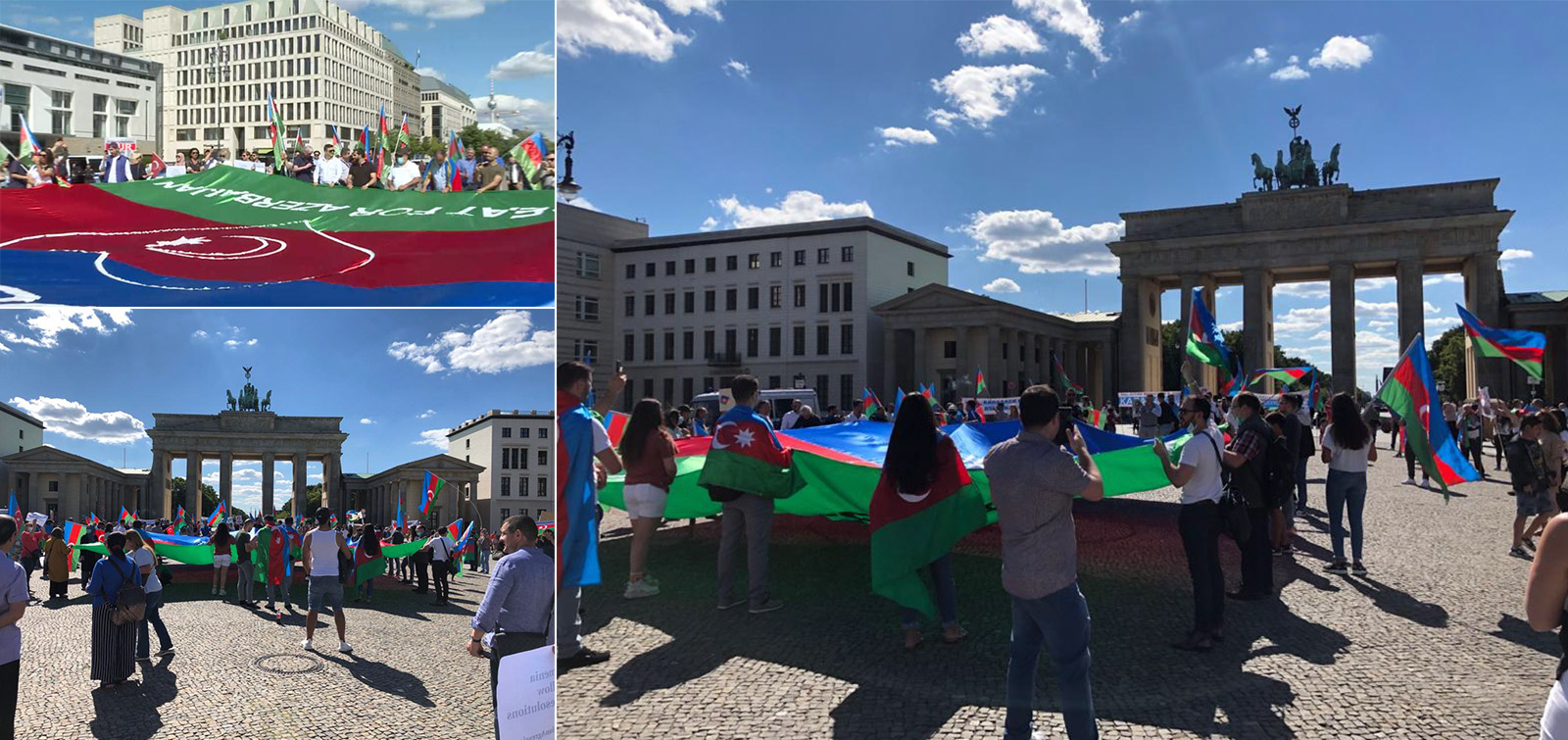 Another rally demanding the liberation of Azerbaijani territories was held in Berlin
Another protest rally was held in Berlin, Germany, in connection with the recent military provocations of the Armenian armed forces and the aggressive policy against our country.
The action, which took place in Paris Square in front of the Brandenburg Gate, was organized by the Azerbaijan House in Berlin and members of the Azerbaijani community. The event, attended by more than 100 of our compatriots, provided the local community and tourists with detailed information in German, English, Russian, Turkish and Azerbaijani languages about Armenia's gross violation of international law and all human values, ignoring the resolutions and decisions of the UN and other influential international organizations on the withdrawal from the occupied territories of Azerbaijan, impeding the fair settlement of the Nagorno-Karabakh conflict through peace and negotiations and the restoration of our country's territorial integrity, artillery shelling of state borders in the Tovuz region, killing Azerbaijani servicemen and civilians as a result of this act.
The participants called on the German government, the world community and international organizations to take decisive steps to put an end to Armenia's occupation policy and severely punish its aggression, liberate the occupied territories, ensure the territorial integrity of Azerbaijan and return about 1 million refugees and IDPs.
Slogans such as "Karabakh is Azerbaijan!", "Martyrs will not die, the motherland will not be divided", "Stop the aggressive policy of Armenia" and etc. were chanted at the rally and the state flags of Azerbaijan were waved.
The rally ended without incident.