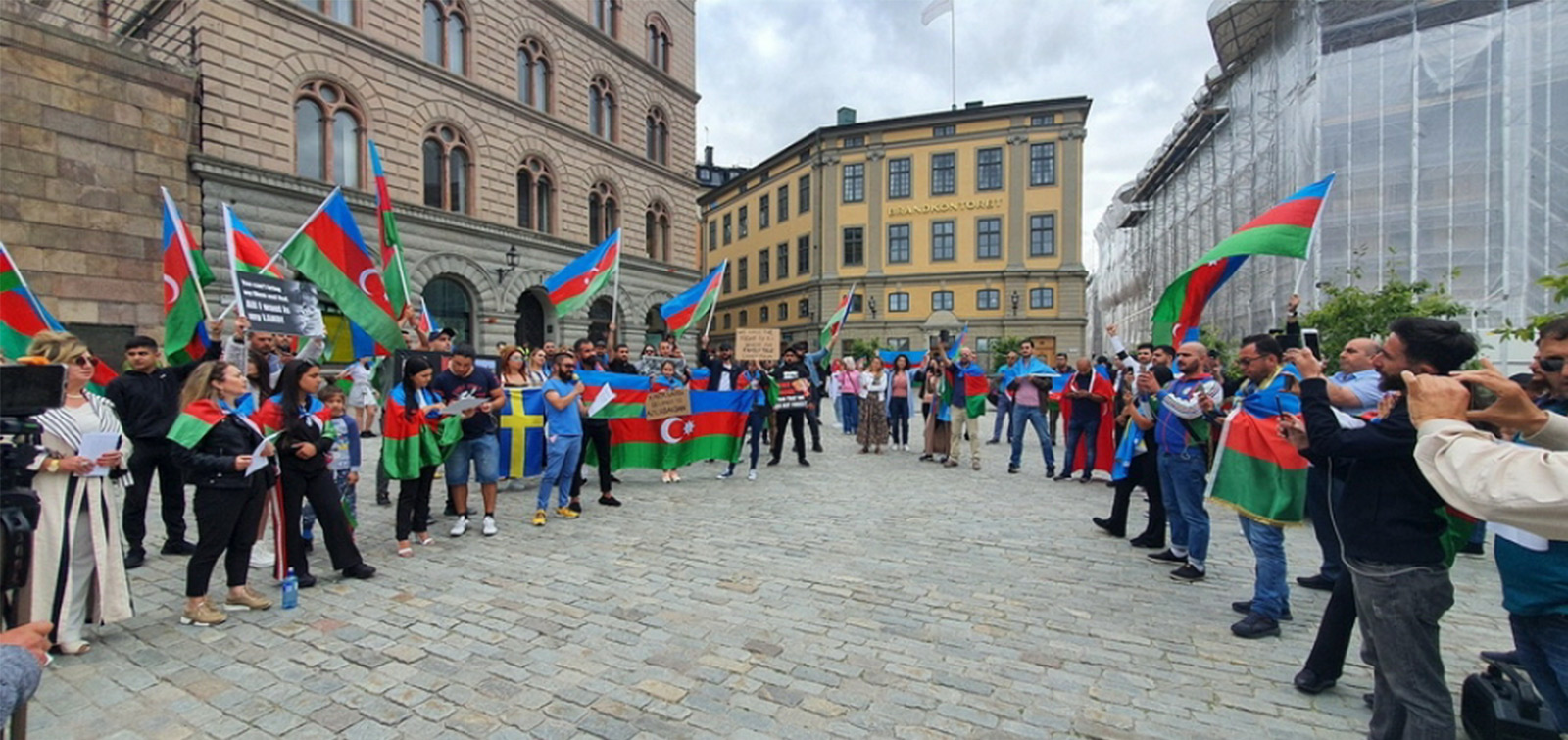 Our compatriots held a protest rally in Stockholm
A protest rally was held by our compatriots living in Stockholm, Sweden in connection with the recent military provocations of Armenia.
Members of the Azerbaijani and Turkish communities participated in the rally, which took place in front of the building of Swedish parliament's "Riksdag" in the center of the capital. The action, waving the national flags of Azerbaijan, Turkey and Sweden, featured posters with slogans such as "Karabakh belongs to Azerbaijan!", "Khojaly genocide - we can not forget the pain!", "Put an end to Armenia's policy of aggression!", pictures of the victims of the Khojaly genocide and our martyrs who died during military provocations.
At the event, which began with the national anthem of Azerbaijan, speakers in Azerbaijani, Swedish and Englis languages strongly condemned the military provocations committed by Armenia on the state border of our country in the direction of Tovuz region. The world community was required to properly assess the events and it was noted that the occupier Armenia, ignoring the norms and principles of international law, keeps under occupation the ancient lands of Azerbaijan, Nagorno-Karabakh and 7 adjacent regions, and pursues a terror policy against peaceful Azerbaijanis. It was stressed that this conflict poses a threat to the whole of Europe, and the indifference of the world community and international organizations to this issue is unacceptable.
Recalling the four resolutions of the UN Security Council, the protesters called on the Swedish government, parliament and the world community to take more decisive steps to restore the territorial integrity of our country.
During the action slogans such as "Karabakh is Azerbaijan", "End to Armenia's provocations!", "Karabakh is ours and will be ours", "Martyrs will not die, the homeland will not be shared" were chanted.