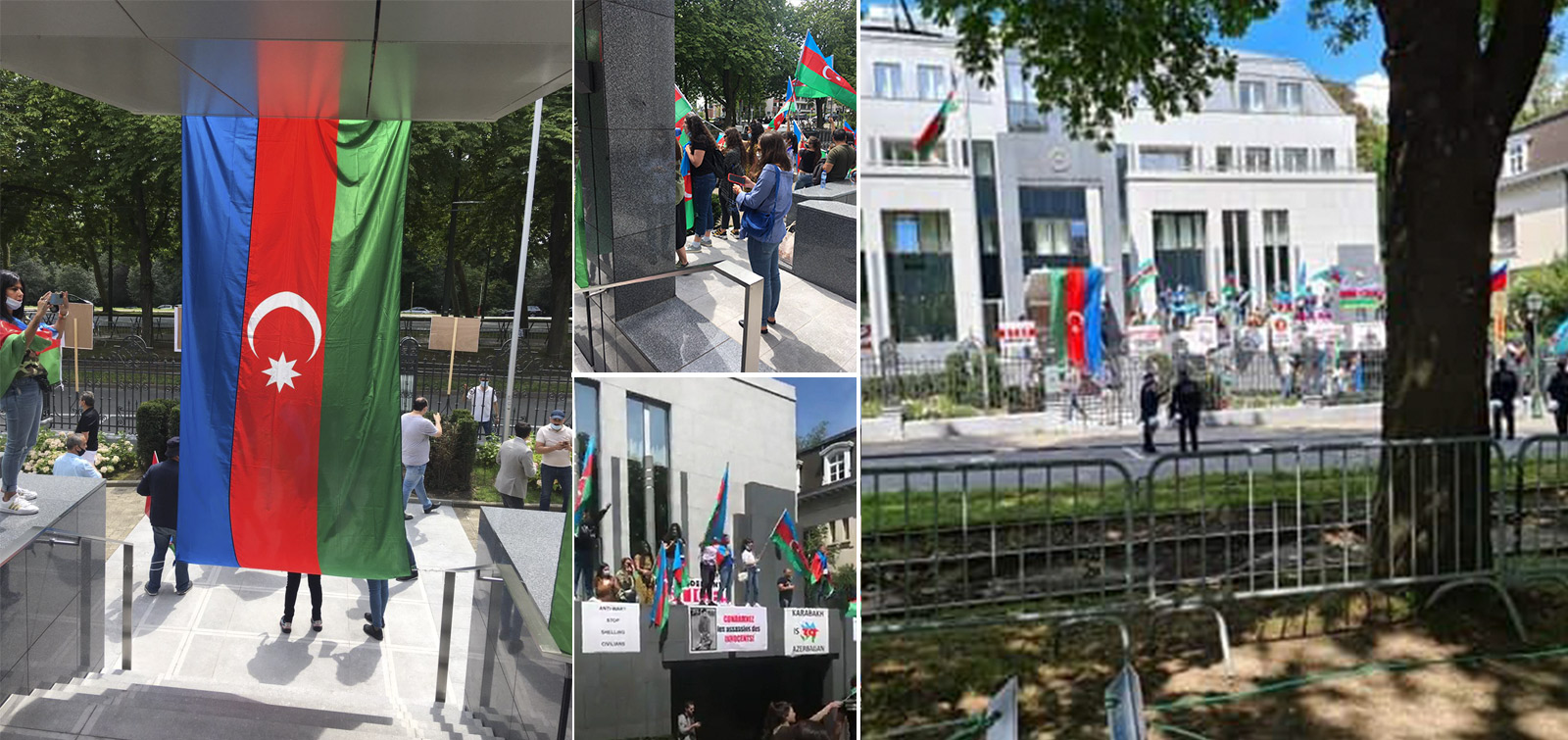 Unpermitted action of Armenians in front of the building of Azerbaijani embassy in Belgium failed
Armenians, who wanted to hold a picket in front of the Azerbaijani embassy in Belgium to carry out provocative and vandal actions, met with a protest rally of our compatriots.
Our compatriots gathered at the Azerbaijani embassy shortly after knowing that Armenians would organize an unpermitted rally in front of our embassy. In front of the building of our embassy, our compatriots placed slogans such as "End to Armenia's aggressive policy!", "Justice for Khojaly!" in English and the pictures of our martyrs who died heroically during the recent provocations of Armenia. They reminded the Armenians that the Armenians are the citizens of a country with an aggressive essence.
During the action, the participants performed the national anthem of Azerbaijan, patriotic marches songs, slogans such as "Karabakh is Azerbaijan!", "Karabakh is ours and will be ours!", "Shoot, go trench, Azerbaijani soldier!", "Shame on the occupying Armenia!". It was brought to the attention of Armenian protesters that the territorial integrity of Azerbaijan is recognized by the UN and other international organizations, the so-called illegal criminal regime in Nagorno-Karabakh, which is the ancient land of our country, is not recognized by any organization or country, and Azerbaijan will liberate its lands from Armenian occupation and restore its territorial integrity.
The action of Armenians in front of the union of our compatriots did not happen.