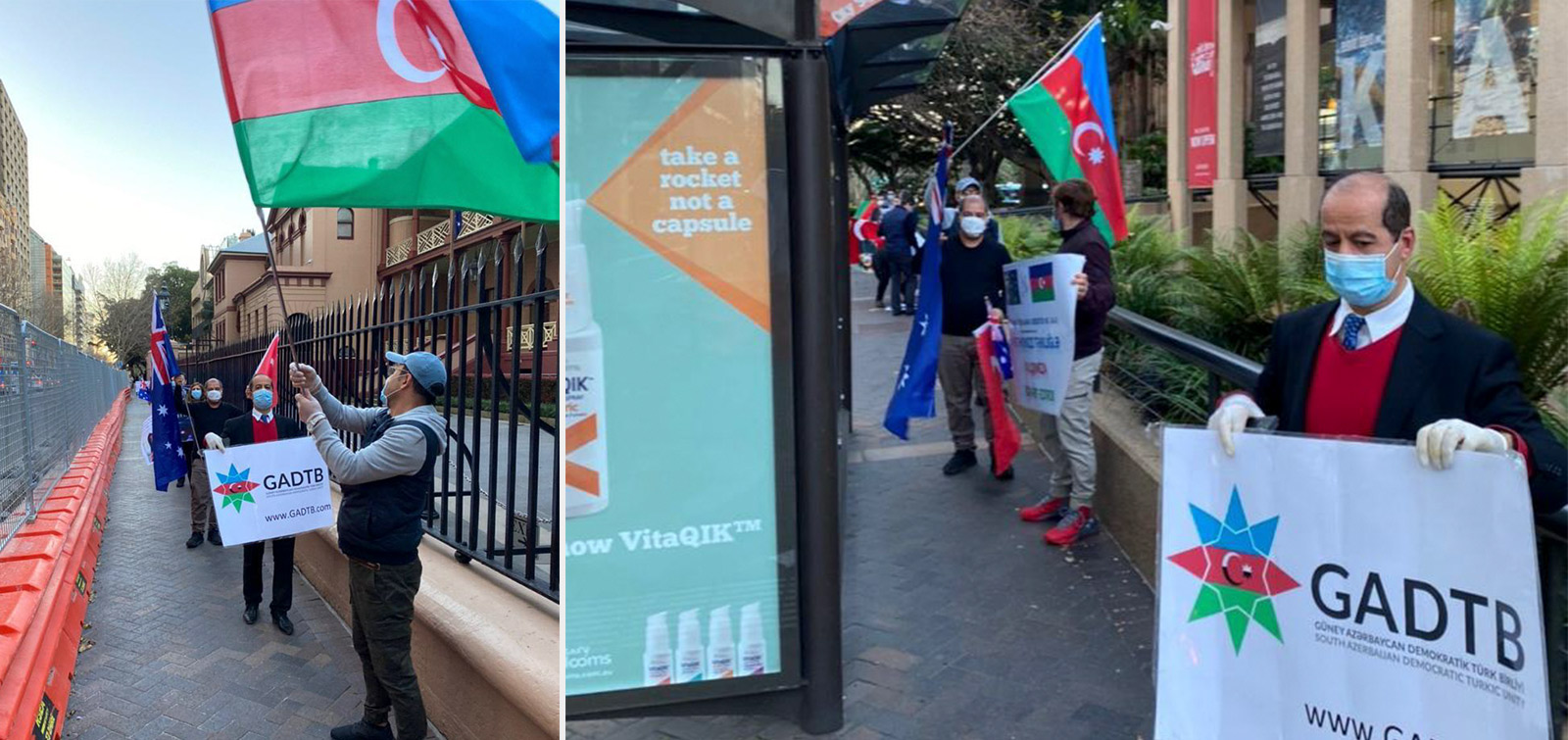 Armenia's aggressive policy and Armenian provocations has been protested in Australia
On July 23, our compatriots living in Australia's New South Wales state held a protest rally.
The campaign that took place in front of the state's parliament building was realized with organizational support of the Australia-Azerbaijan Association (AAA) and the Southern Azerbaijan Democratic Turkic Association (SADTA).
During the action where the state flags of Azerbaijan, Turkey and Australia were waved, such slogans as "Put an end to Armenia's occupational policy!", "Karabakh is Azerbaijan!", "Karabakh is and will be ours!" were chanted, the committing of military provocations by the Armenian armed forces on Tovuz site of Azerbaijan's state border, and the martyrdom of the Azerbaijani military servicemen and civil resident as a result of subjection to artillery blows of military facilities and residential settlements were severely condemned. The parliament of the New South Wales state, the world community and the international organizations were demanded to take decisive steps for putting an end to Armenia's occupational policy, liberation from occupation of Nagorno Karabakh region and 7 regions adjacent to it being Azerbaijan's ancestral lands, and restoration of our country's territorial integrity.
The rally participants expressed their support to our state, our people, our army, as well as the Azerbaijanis who deliver to the world community our people's rightful voice by sounding their protest voices in front Armenia's embassies and consulates in foreign countries and selflessly serving as a shield against the Armenian provocations in front of our diplomatic missions.