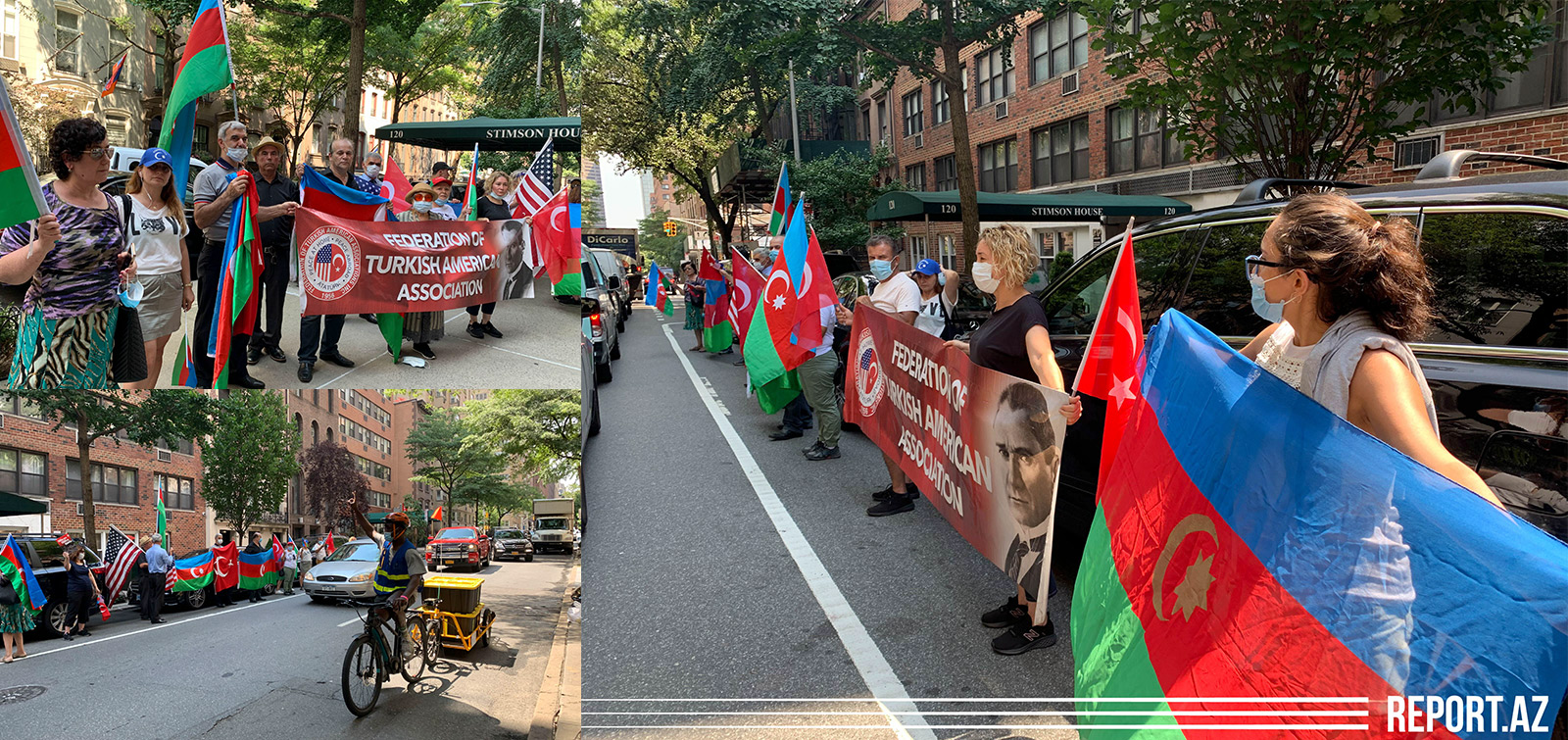 A protest rally was held in front of the building of Armenian consulate in New York
Members of the Federation of Turkish-American Associations held a silent protest in front of the building of Armenian Consulate in New York, USA.
New York police, who initially refused to allow the protest, later allowed the associations' leaders to hold the rally for an hour, in silence, and participation of 30 people.
At the rally, the leaders of Turkish associations protested against the military provocations of the Armenian armed forces against Azerbaijan and the continuation of the policy of aggression, and condemned the brutality committed by Armenians against a small number of Azerbaijani youth in Los Angeles. They said that, they are outraged by inhuman barbarism in a country like the United States, the cradle of democracy.
The head of the Federation of Turkish-American Associations Tulga Tekman said that the recent intensification of military provocations by the occupier and terrorist Armenia against Azerbaijan has stirred up the whole Turkic World and Turks living in America are ready to support our compatriots. "We watched with heartache the news about Armenian provocations and killing of innocent people on the borders of Azerbaijan. From that day, the Turks living all over the world stood up and showed their support to our brothers .Today we are here on behalf of all Turkish associations. To talk about the crimes committed by Armenians against the Azerbaijani people, it is enough to recall the events of the Khojaly genocide".
The protest, which ended with the reading of a statement of protest, was guarded by local police. U.S. residents passing by demonstrated their support for the protesters.