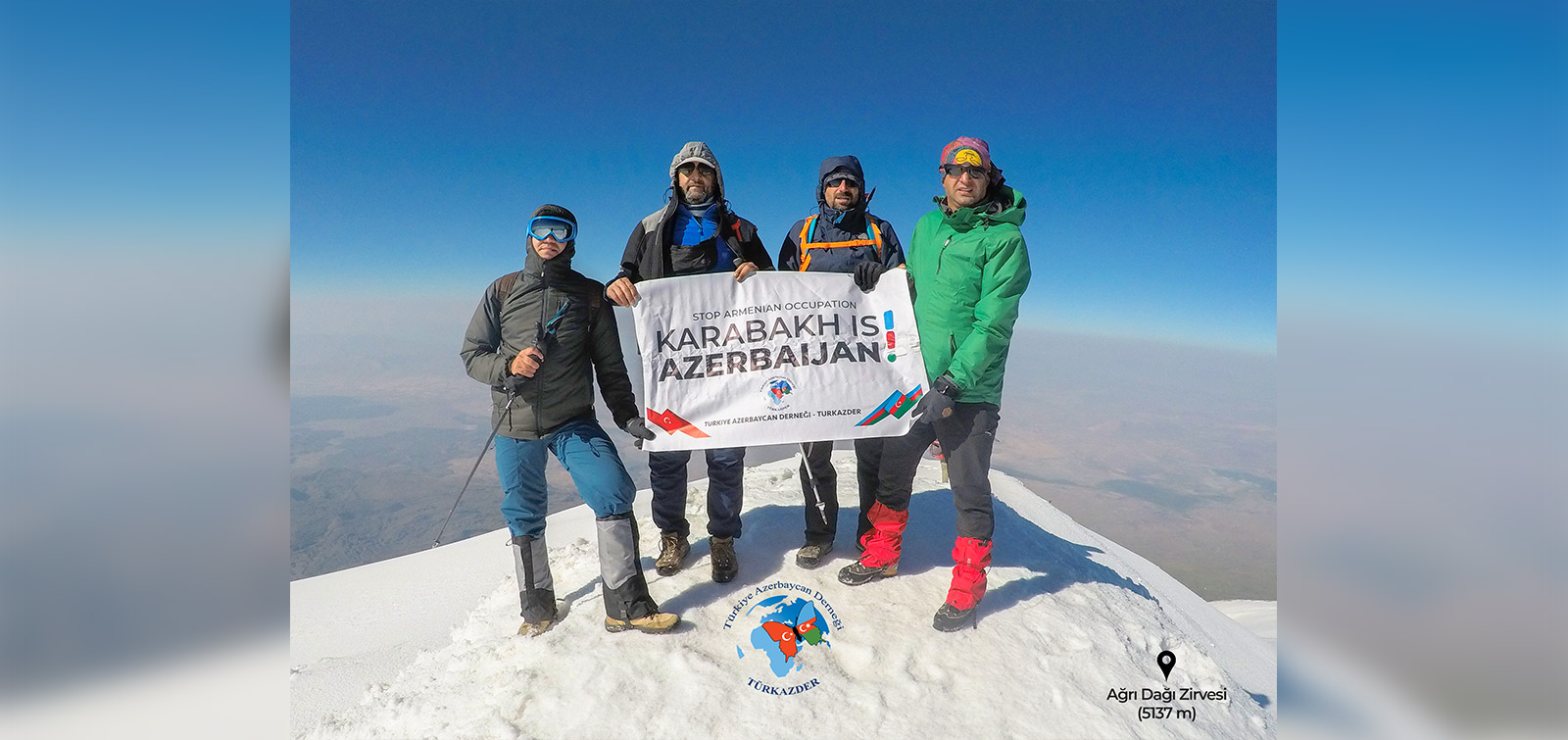 "Karabakh is Azerbaijan!" was called from the peak of Aghridag to the world
Activists of the Turkey-Azerbaijan Association (TURKAZDER) held a rally in support of Azerbaijan by displaying a poster with slogans such as "StopArmenianAgression!" and "Karabakh is Azerbaijan!" on the 5,137-meter-high peak of Aghridag.
TURKAZDER activists also expressed their support for the Azerbaijani Diaspora Volunteers' campaign on all social media networks with the hashtags #KarabakhisAzerbaijan, #Karabakh, #StopArmenianAgression, the KarabakhisAzerbaijan YouTube channel, and solidarity with Azerbaijani youth.
During the rally in Aghridag, activists of the association protested against the military provocations committed by Armenia and the occupation of the ancient lands of Azerbaijan. Young people demanding the liberation of Azerbaijani lands from Armenia raised a poster with slogan "Karabakh is Azerbaijan!" on the top of Aghridag, claimed by Armenians, and once again declared from Turkey to the whole world that Karabakh is the ancient land of Azerbaijan.