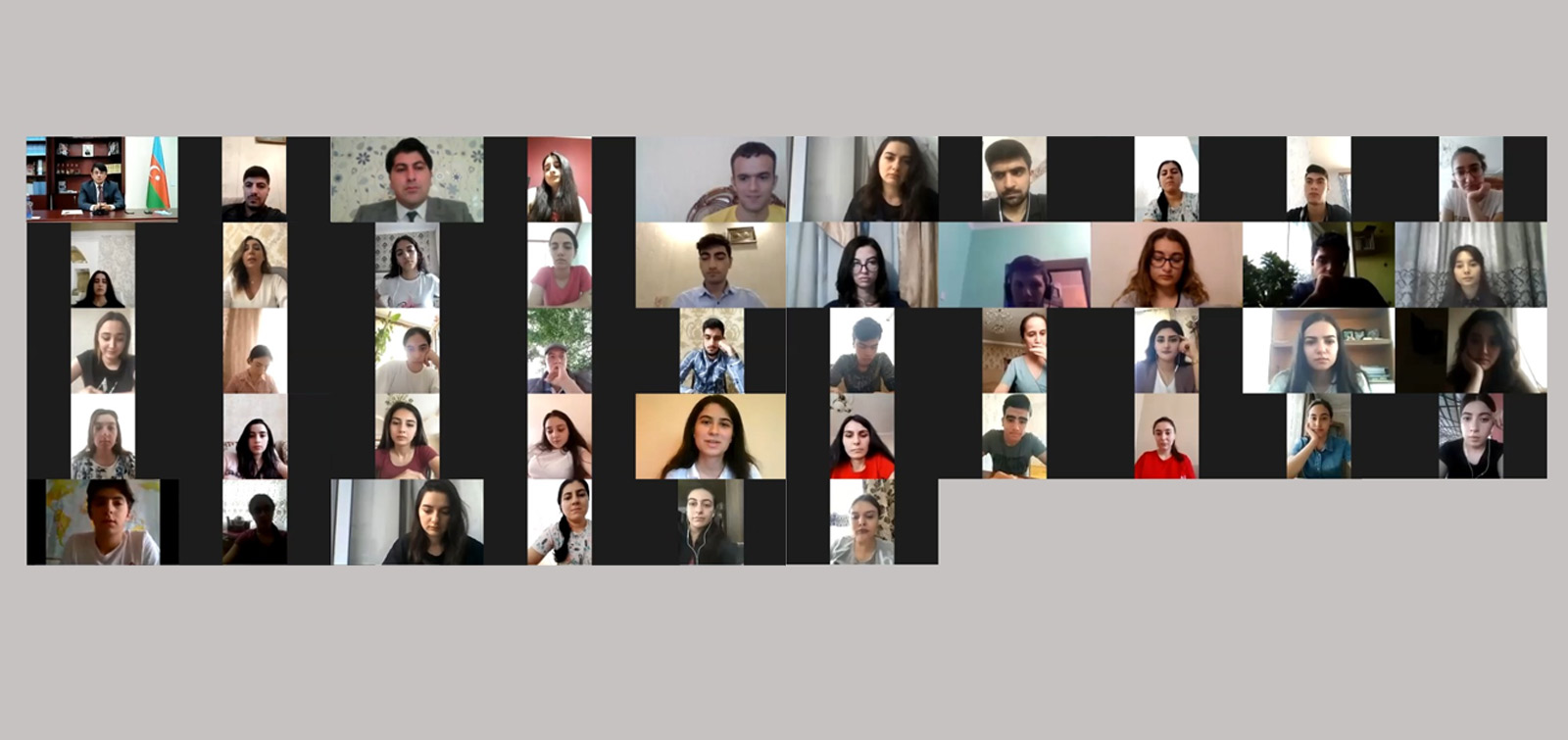 A video conference was held with Azerbaijani Diaspora Volunteers
A video conference was held with the participation of Azerbaijani Diaspora Volunteers at the initiative of State Committee on Work with Diaspora. The event was attended by 50 young people representing Azerbaijani Diaspora Volunteers.
Welcoming the volunteers, Chairman of the State Committee on Work with Diaspora Fuad Muradov spoke about the current situation with the military provocations committed by Armenia and the retaliatory fire of Azerbaijani Armed Forces to the enemy. He stressed the strong protest rallies of our compatriots living in the United States, Germany, Austria, the Netherlands, Turkey, Ukraine, Israel, Hungary, Georgia, Spain, Italy, France, Russia and other countries against Armenia's next military provocations on our state border in Tovuz and for promoting Karabakh truth.
The chairman of the committee said that in this difficult period in the history of our independent state, our patriotic youth make sacrifices for our country on the front and back. In this sense, the fact that Diaspora volunteers together with our patriotic youth living in the country and abroad have made a global trend by sharing information about the realities of Nagorno-Karabakh, the atrocities committed by Armenians in Karabakh and surrounding areas, the Armenian provocations on the frontline through social media and the Internet with #KarabakhisAzerbaijan, #Karabakh, #StopArmenianAggression hashtags.
It was noted that the diaspora youth and volunteers are closely involved in various projects implemented by the State Committee, and have played an important role in promoting these activities and the recent actions of our compatriots living abroad.
During the discussions, the volunteers spoke in detail about their work on the YouTube channel "Karabakh is Azerbaijan". They said that, they work to enrich the channel's content, want to support our independent state, people and army in conveying the truth about Azerbaijan to the world community, and consider it a civic duty to prevent the spread of misinformation about our country.