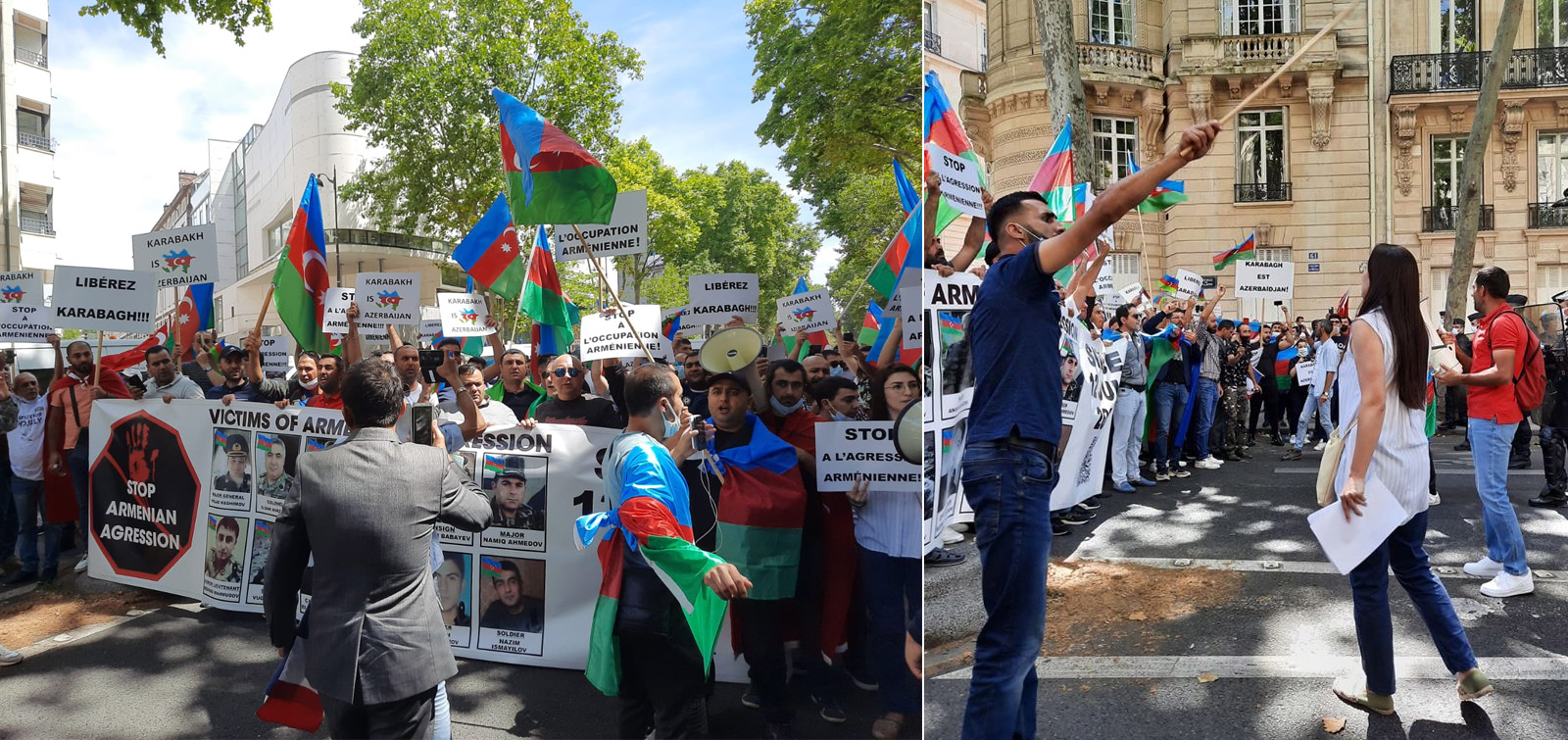 Protest rally against Armenian provocations was held in Paris
An authorized rally was held in the French capital, Paris, to protest Armenia's recent military provocations and its policy of aggression against Azerbaijan.
Up to 300 Diaspora activists living in various cities of France gathered in the protest rally taking place in front of the building of Armenia's embassy in France.
During the rally, our compatriots voiced the State Anthem of Azerbaijan and sang patriotic songs.
The speakers at the rally where the photos of the martyrs died on Tovuz front, the slogans in the Azerbaijani, French and English languages reading as "Karabakh is Azerbaijan!", "Karabakh belongs to Azerbaijan!", "Put an end to Armenia's occupational policy!" and etc. were demonstrated, declared that they strictly condemn the military provocations and the aggressive policy conducted by Armenia against our country. The rally participants demanded the world community and the international organizations to take resolute steps for strict sanctioning of Armenia, the liberation of Nagorno Karabakh, and adjacent 7 regions being the ancestral Azerbaijani lands from Armenia's occupation and restoration of our country's territorial integrity.
Although the Armenians who came in front of Armenia's embassy tried to create an obstacle to the Azerbaijanis' rally, they couldn't achieve anything. The rally ended without incidents.