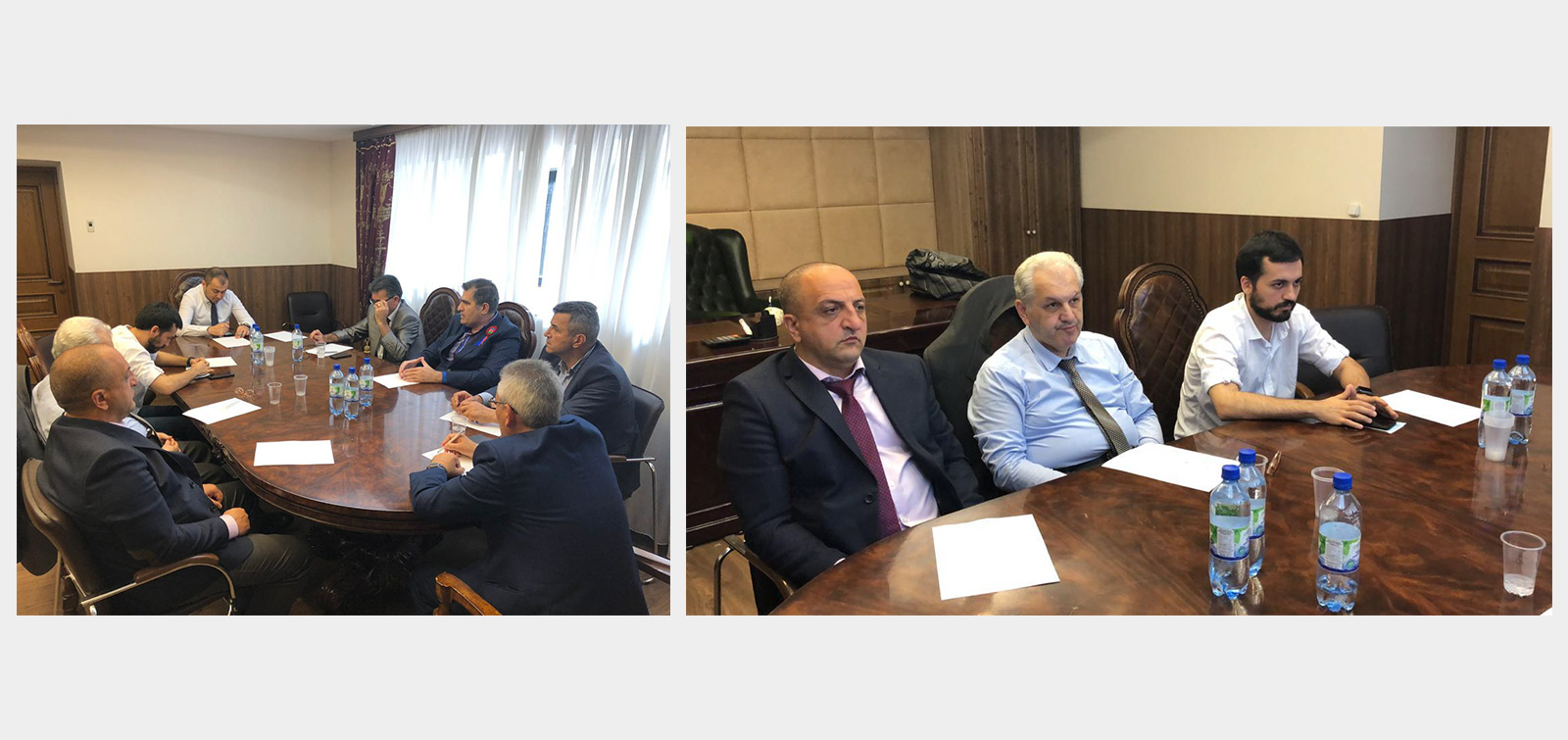 Our compatriots declare their support for the Azerbaijani state
Our diaspora organizations and compatriots living abroad continue to hold rallies for support to the Azerbaijani state and army in protest of the military provocation of the Armenian armed forces on the state border in the direction of the Tovuz region of Azerbaijan.
On July 17, the heads of Azerbaijani diaspora organizations operating in Moscow city and region held a meeting for this purpose.
Chairman of the Moscow Azerbaijan Society Shamil Taghiyev, chairman of the Azerbaijan National Cultural Autonomy Elshan Ibrahimov and others spoke at the event. The speakers strongly condemned the military provocation of the Armenian armed forces against Azerbaijan, said that our compatriots in Russia unequivocally and decisively support the Azerbaijani state, people and army, and will do their best to convey the true voice of our country to the Russian public.
It was noted that the co-chairs of the Minsk Group of OSCE have already proved the ineffectiveness of the organization through their inaction, no results have been achieved in the negotiation process, and it is important to re-form the strucuture of organization to resolve the Armenian-Azerbaijani Nagorno-Karabakh conflict.
The leaders of the diaspora organizations said that the special solidarity, unity and organizing of the Azerbaijanis of the world is an important factor in such a moment in our country, and stressed the need for everyone to unite around our state as a fist.
The meeting adopted an appeal expressing the support of our compatriots to the Azerbaijani state and army.