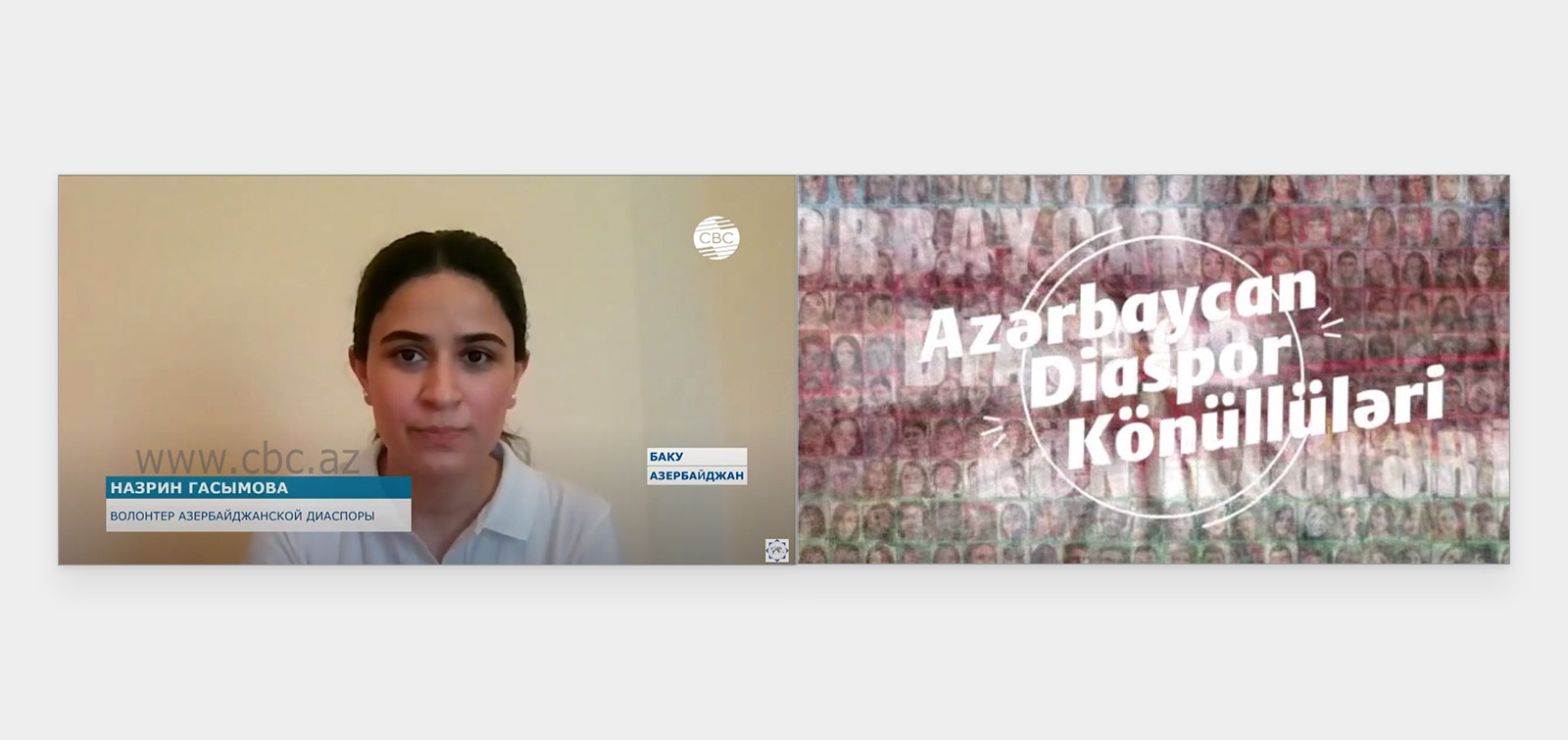 Azerbaijani Diaspora Volunteers have made a video about medical workers
A video dedicated to our doctors and medical workers who are selflessly fighting against the global pandemic COVID-19 in our country has been broadcast on the "Karabakh is Azerbaijan!" YouTube channel of Azerbaijani Diaspora Volunteers.
In the video, diaspora volunteers expressed their deep gratitude to our doctors and medical staff for their professionalism, dedication, endurance, care, courage and patience in these difficult days. They addressed to our doctors in the images of doctors in special clothes caring for critically ill patients with the slogan "We are strong together" and said that "We are proud of you.
It should be noted that, Azerbaijani Diaspora Volunteers, who have been contributing to the volunteer movement in our country since its establishment, have been implementing various projects. Our volunteers promote the realities of Azerbaijan on social media, actively fight in the information war waged by anti-Azerbaijani forces against our country. Together with diaspora youth and patriotic youth in our country, our volunteers using the hashtags #KarabakhisAzerbaijan, #Karabakh, #StopArmenianAggression, shared thousands of photos, videos and other information on facebook.com and twitter.com about the realities of Nagorno-Karabakh, the atrocities committed by Armenians in and around Karabakh, and the current Armenian provocations on the frontline have become a world trend.
The CBC TV channel also spoke about the real solidarity of Azerbaijani Diaspora volunteers and all our youth uniting on "Karabakh is Azerbaijan!" platform in these difficult days.