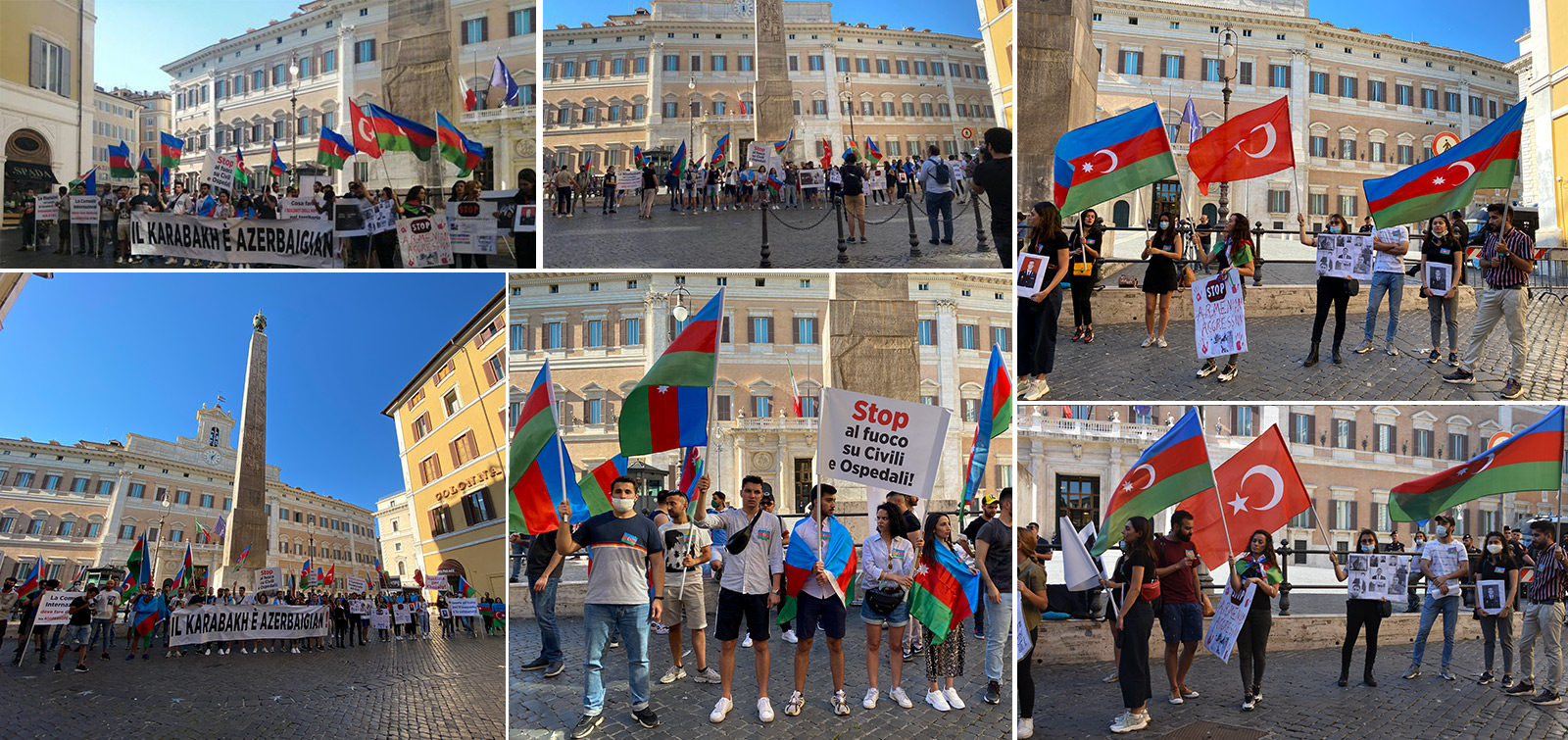 Our compatriots in Rome protested Armenia's aggressive policy
Azerbaijanis living in Italy held a rally in the capital city Rome to protest against the recent provocations of Armenian armed forces against Azerbaijan.
The action, which took place in Monte Citorio Square, was organized by the Italia-Azerbaijan Youth Association. The event was attended by our compatriots living in Rome and other Italian cities, Azerbaijani students and members of the Turkish community. Posters with slogans such as "Karabakh is Azerbaijan!", "Stop Armenia's aggressive policy!" "Karabakh is ours and will be ours!", "Martyrs will not die, the Homeland will not be divided!" were raised, pictures of our martyrs killed on the Tovuz front were demonstrated during the action, where the national flags of Azerbaijan and Turkey were waved.
The event, which began with the national anthem of Azerbaijan, the martyrs who died on the Tovuz front was commemorated. The speakers of the action called on world community and international organizations to take decisive steps to punish Armenia, to restore the territorial integrity of our country, noting that Nagorno-Karabakh and 7 surrounding regions of Azerbaijan were occupied by Armenian armed forces, Armenians committed a terrible genocide like Khojaly against our people, and artillery shelled settlements on the state border in the direction of Tovuz.
The rally ended with the reading of a statement of protest against Armenia's military provocations and aggressive policy, as well as informing local media.