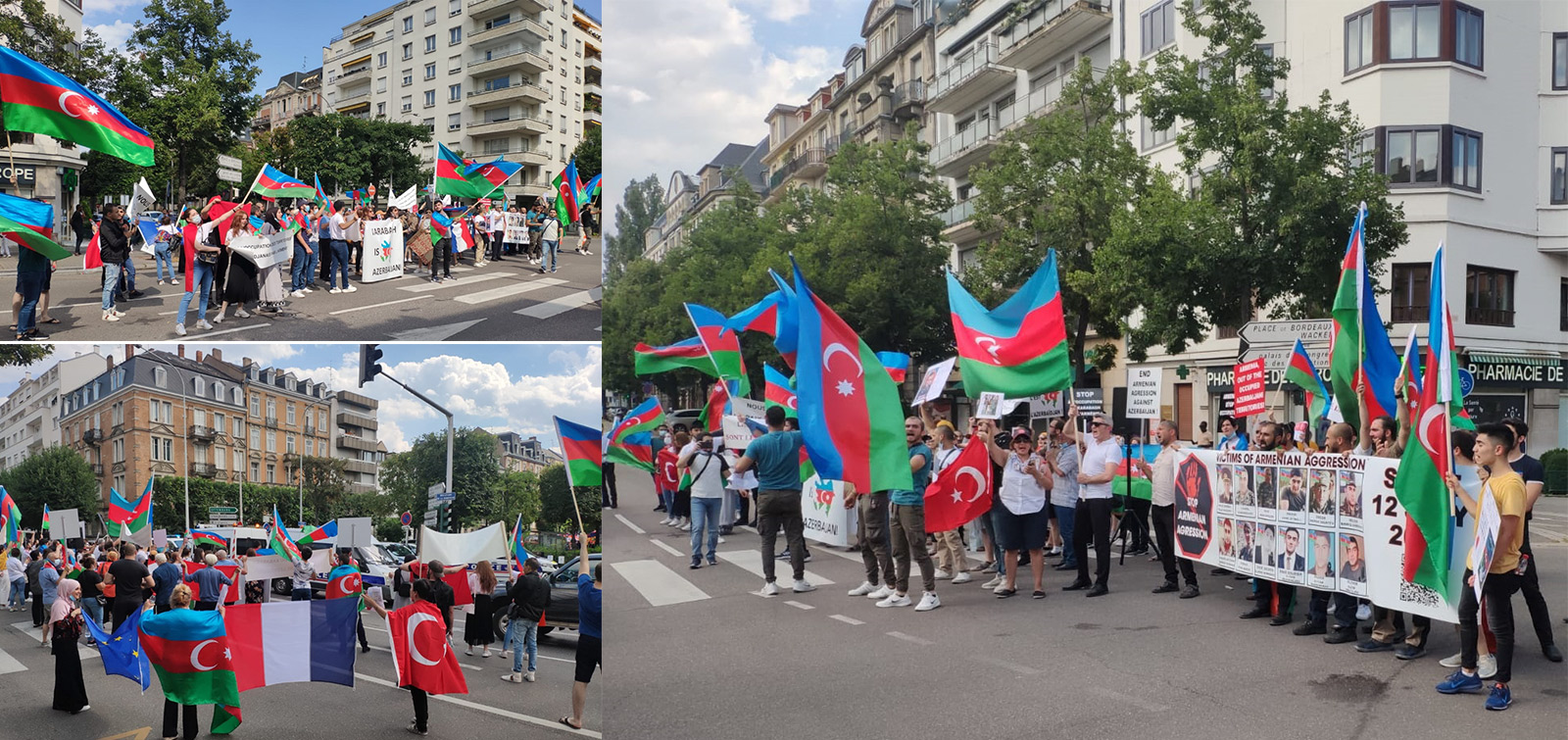 Our compatriots held a protest rally in Strasbourg
A march was held in Strasbourg on July 20 to protest against the armed provocations and attacks by Armenia against our country along the state border in the Tovuz region, as well as the ongoing military occupation of Azerbaijani lands.
The rally organized by the Association of Azerbaijani Students in France was attended by representatives of the Azerbaijani and Turkish communities, Azerbaijani students studying in Strasbourg and representatives of the local community who have a friendly attitude to our country.
The march began in front of the headquarters of the Council of Europe and continued with a demonstration in front of the office of the Permanent Mission of Armenia to the organization.
During the rally, where the flags of Azerbaijan, as well as Turkey and France were waved, the participants chanted "End to Armenian aggression" and "Karabakh is Azerbaijan!" demanding an end to Armenia's aggressive policy.
The action also commemorated the heroic Azerbaijani servicemen and citizens who died during the recent battles and expressed support for the Azerbaijani army. Participants distributed brochures on the Nagorno-Karabakh conflict and recent provocations by Armenia.
At the end, the participants addressed appeals to the Secretary-General of the Council of Europe, the President of the Parliamentary Assembly of the Council of Europe, the President of the European Parliament, as well as the diplomatic missions of the OSCE Minsk Group co-chairs in Strasbourg. Calls were made to take decisive measures to put an end to Armenia's occupation policy, liberate Azerbaijani lands from occupation and ensure the territorial integrity of our country.