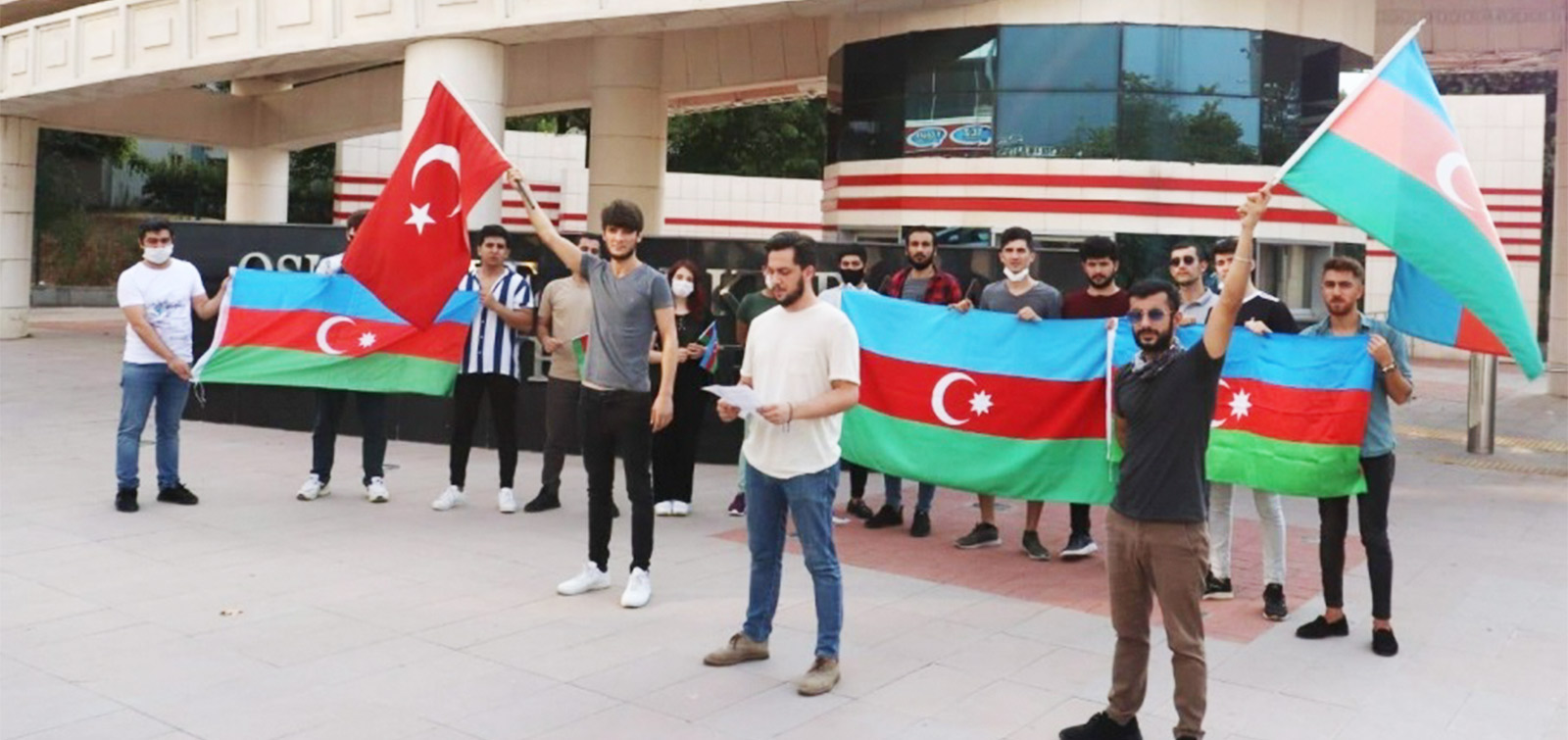 Azerbaijani students declared that they are ready to fight on the front
Azerbaijani students studying at Osmaniye Korkut Ata University in Turkey have protested against Armenia's military provocations against our country.
Speaking at the rally, where the state flags of Azerbaijan and were waved,young people protested against the artillery shelling of Azerbaijani army positions and civilians on the Azerbaijani border since July 12 by the Armenian armed forces. Calling these events another clear example of Armenia's aggression policy, the protesters said that Azerbaijani students studying in Turkey, including Osmaniye Korkut Ata University, are always ready to fight the enemy on the front lines.
During the action the participants chanted slogans such as "Karabakh is ours and will be ours!", "Karabakh is Azerbaijan!", "Martyrs will not die, the Homeland will not be divided", "Stop the aggressive policy of Armenia!" and so on. The participants called on the world community and international organizations to take decisive steps to end Armenia's occupation policy, liberate Azerbaijani lands and restore its territorial integrity.