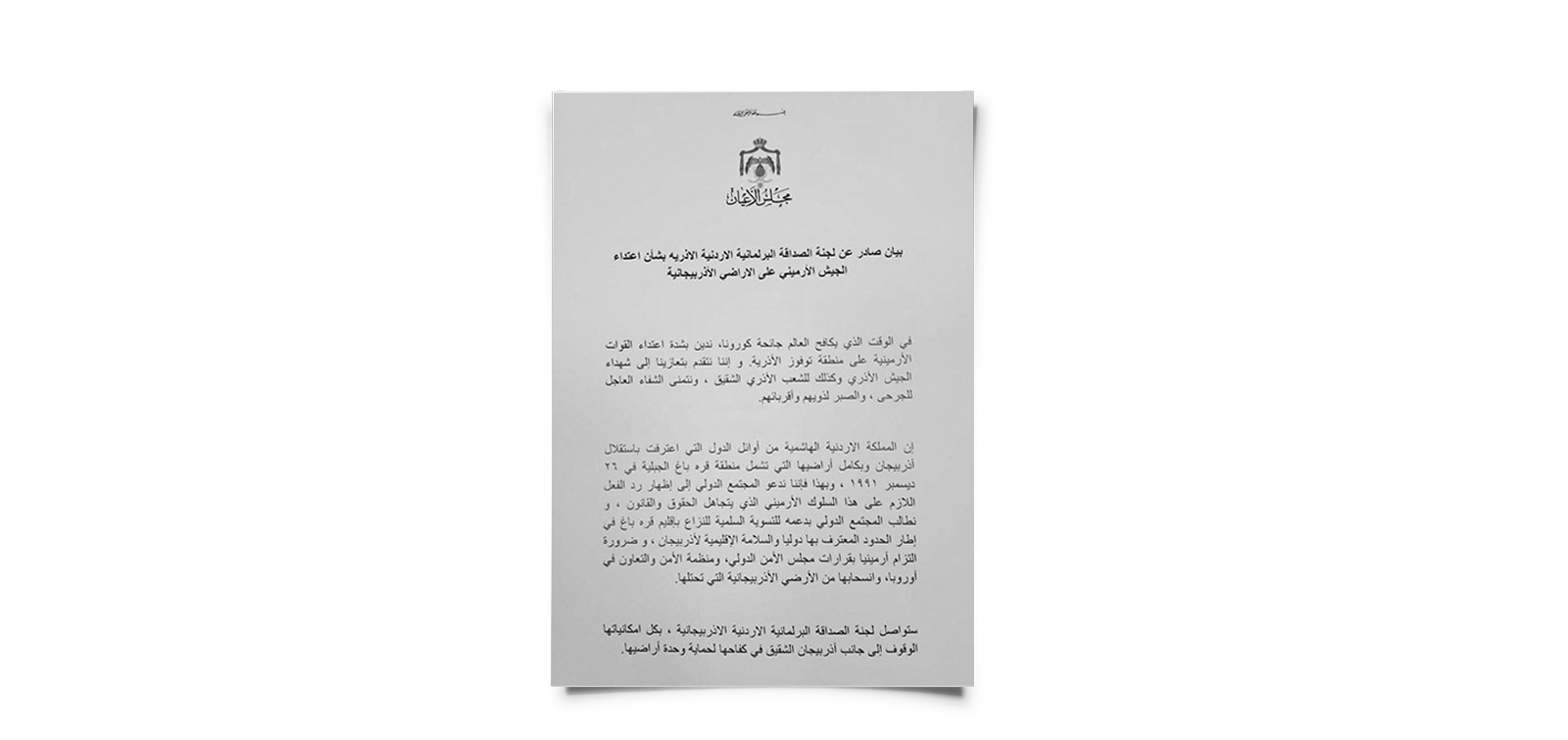 The Jordanian senator strongly condemned Armenia's military provocations
The head of the Jordan-Azerbaijan Interparliamentary Friendship Committee, Senator Marwan Abdulhalim al-Namr al-Hmud, has sharply criticized the provocations of the Armenian armed forces on the state border in the direction of the Tovuz region of Azerbaijan.
The chairwoman of the Jordan-Azerbaijan Friendship Society, Zumrud Dadashova, said the senator's statement strongly condemned the artillery shelling by Armenian armed forces on military facilities and settlements near the state borders of Azerbaijan, killings of servicemen and civilians in our country. Expressing deep condolences to the families of the martyrs and all the people of Azerbaijan, the senator wished the wounded a speedy recovery.
He stated that the Hashemite Kingdom of Jordan supports the territorial integrity of the independent Republic of Azerbaijan and recognizes Nagorno-Karabakh as an ancient land and an integral part of Azerbaijan. Senator Marwan al-Hmud added that the Jordan-Azerbaijan Interparliamentary Friendship Committee will always support Azerbaijan's position.
The senator called on Armenia, the occupier state to end military aggression and not to create tension in the region.