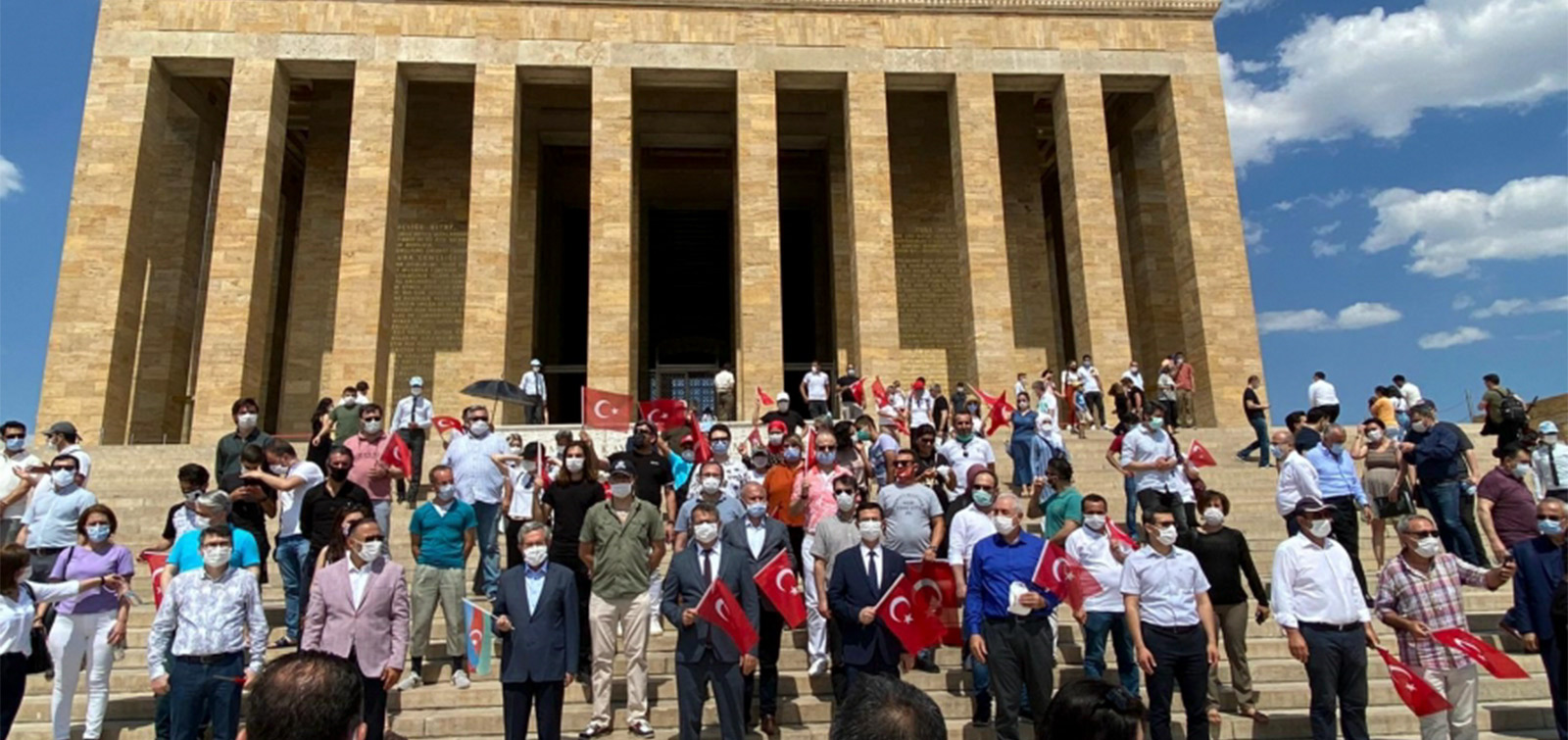 Our compatriots thanked Turkey by visiting the Anitkabir mausoleum in Ankara
Rallies for support to our state and our army continue in Ankara, Turkey in connection with the recent military provocations of Armenia.
This time, as a sign of gratitude for the support of the Turkish state and people to Azerbaijan, a crowded march was organized by the head of Ekmen Law and Consulting Company, lawyer Saida Ekmen and the head of Azafli Law and Consulting Company Arzuman Azafli. During the march, our compatriots visited the Anitkabir mausoleum complex, where the place of burial of founder of the Turkey Republic Mustafa Kemal Ataturk is located.The staff of the Azerbaijani embassy to Turkey also took part in the support rally.
Although the protocol prohibits the hoisting of flags of other countries at the Mausoleum, the Turkey side allowed the waving of the state flag of Azerbaijan at the complex, taking into account the request of Ambassador Khazar Ibrahim. As well as, the state flags of Azerbaijan and Turkey were added to the wreath laid at the tomb of Mustafa Kemal Ataturk. This is the first such event in the history of the Turkey Republic.
One of the organizers of the action, Saida Ekman, said that our compatriots are proud of the support provided to Azerbaijan by the Turkish state and people. "The words of national leader Heydar Aliyev" One nation, two states "and the words of great leader Mustafa Kemal Ataturk" Azerbaijan's joy is our joy, their sorrow is our sorrow "are a vital reality," she said.