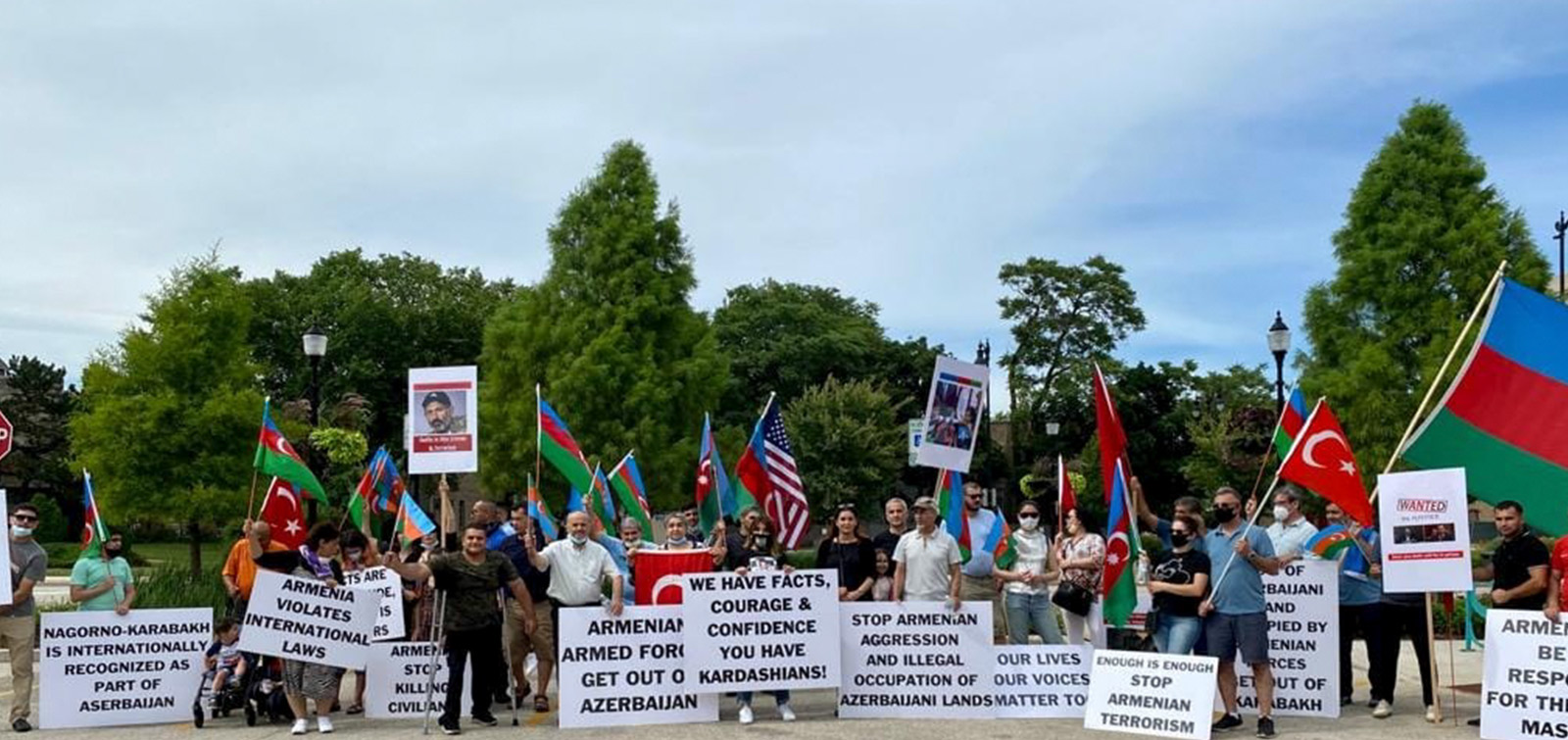 A protest rally was held in Skokie, Illinois
A protest action was held in Skoki, Illinois, against the military provocation of the Armenian armed forces on the state border in the direction of the Tovuz region of Azerbaijan and the aggressive policy of the aggressor country against Azerbaijan.
The purpose of the action, organized by the Azerbaijan Center for the Midwest (ACMA), was to inform the local community about what happened. Speaking at the rally, ACMA President Farid Mammadov and our compatriot Eldar Karimzade said that the provocation committed by the Armenian armed forces in Tovuz did not break the will of the Azerbaijani people, who experienced the victory in April 2016. Armenia's insidious actions resulted in the closer unification of our people around our statehood and the demonstration of closer unity and solidarity with our army. Azerbaijanis and community members living in the United States contribute to our solidarity by organizing meetings with Congressmen in Illinois, participating in the US Azerbaijanis Network's letter campaign, and disseminating extensive information about what happened through the local press.
The protest rally continued with a march of caravan of cars carrying Azerbaijan and Turkey flags, as well as slogans reflecting the realities of Azerbaijan. The caravan moved along the central streets and avenues of Chicago, drawing the attention of local residents to the realities of Azerbaijan and the aggressive policy of Armenia.