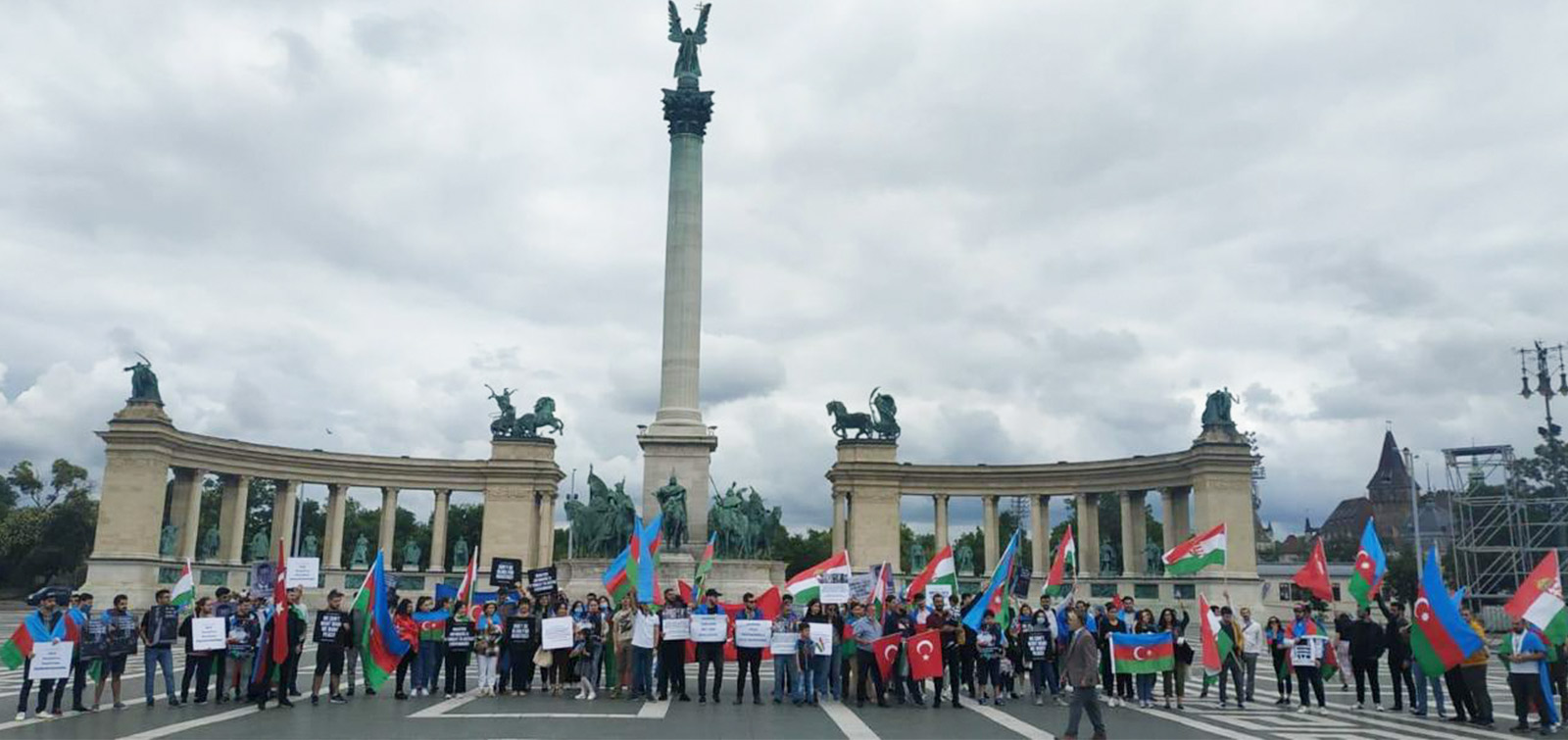 A rally to support Azerbaijani state and army was held in Budapest
Rally to protest against military provocation of Armenia and to support Azerbaijan Armed Forces has been in held in Budapest
The rally was held in Heroes' Square with the organization of "Brotherhood" Hungary-Azerbaijan Friendship Society, Azerbaijani Hungarian Youth Union and Azerbaijani House.
"The event was attended by members of the Azerbaijani diaspora and Turkish communities, Azerbaijani young people studying in this country and local residents. The members of rally holding the flags of Azerbaijan, Turkey and Hungary, slogans "Karabakh belongs to Azerbaijan!", "Stop Armenian aggression!", "Karabakh is ours and will be ours!", "Martyrs will not die, the homeland will not be divided!" in their hands commemorated the martyrs who died on the Tovuz front.
Noting that Karabakh is the ancient land of Azerbaijan, occupied by Armenian armed forces, committed a terrible genocide against Azerbaijani people as Khojaly, settlements on the state border were subjected to artillery shelling, those who delivered speeches at the rally called on international organizations and the world community to punish the occupier state and ensure Azerbaijan's territorial integrity.
The rally ended with the reading of the statement, the distribution of brochures to local residents and interviews for the media.