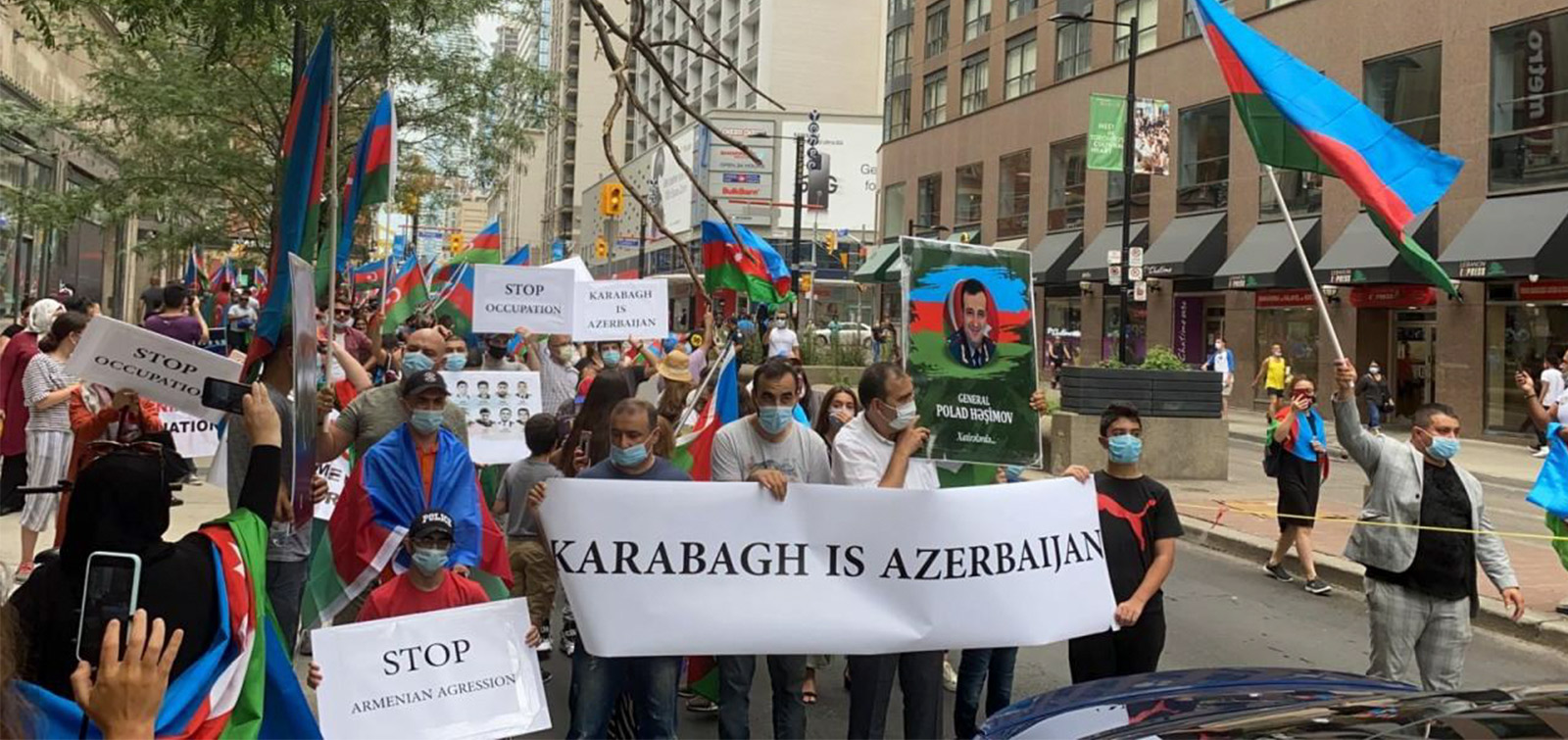 Azerbaijanis in Canada organized a rally to support our army
Azerbaijanis and diaspora activists living in Canada held a rally in support of the Azerbaijani army in Toronto and Ontario.
The participants protested against the provocation committed by the Armenian armed forces on the state border in the direction of the Tovuz region of Azerbaijan. Our compatriots demanded the prevention of the aggressive policy of Armenia and the liberation of our occupied lands.
Canada Azerbaijanis chanted slogans in different languages and tried to inform the public about the bitter consequences of the conflict. It was noted that as a result of the Armenian aggression, Azerbaijan's internationally recognized territorial integrity was violated, the soldiers, innocent people, children and civilians were killed.
The protesters stressed that the Canadian government has repeatedly stated its unequivocal support for Azerbaijan's territorial integrity and condemned the occupation.
Members of Jews and Turkish community living in Canada and people who love Azerbaijan also joined the action.