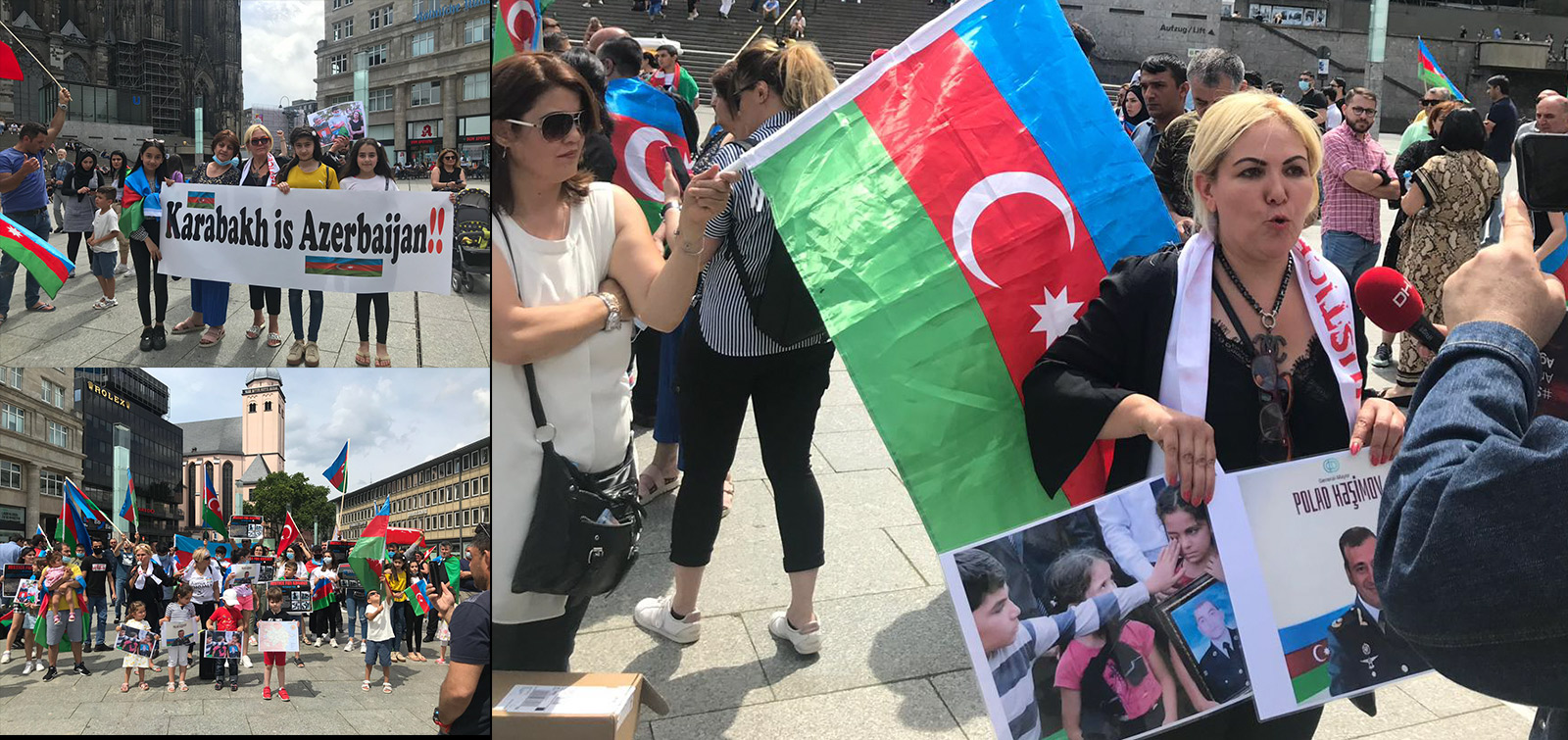 Our compatriots in Cologne demanded the punishment of the occupier Armenia
Azerbaijanis living in Cologne, Germany, protested against the provocation committed by the Armenian armed forces in the direction of the Tovuz region of the Azerbaijani-Armenian border.
Participants of the protest organized by the German-Azerbaijani Friendship Society gathered in front of the ancient Dom Church near the Cologne railway station. Chairwoman of the German-Azerbaijani Friendship Society Naiba Hajiyeva, diaspora activists Tunzala Rafig, Gulnar Hajiyeva, Ihsan Kilic and Nurlan Nasibli spoke at the rally, where Azerbaijani and Turkish flags were waved and pictures of our martyrs who heroically died on the Tovuz front and slogans such as "Karabakh is Azerbaijan!", "Stop the aggressive policy of Armenia" were displayed.
The speakers spoke about the importance of all our compatriots uniting like a fist and supporting our Homeland, our people and our army at a time when our independent state is facing an aggressive and fascist state. It was noted that the occupation of the lands of Azerbaijan, a member of international organizations, and the fact that its territorial integrity has not yet been ensured is a come-down to international law and human values.
Speakers called on the world community and international organizations to defend Azerbaijan's rightful position, to impose sanctions on Armenia, a fascist terrorist state that fired artillery shells at our settlements and killed civilians. They demanded the liberation of Nagorno-Karabakh and 7 adjacent regions from the Armenian occupation and the territorial integrity of our country.
Local media representatives covering the action were informed in detail about the military provocations of Armenia, the rightful position of Azerbaijan and the demands of our compatriots.