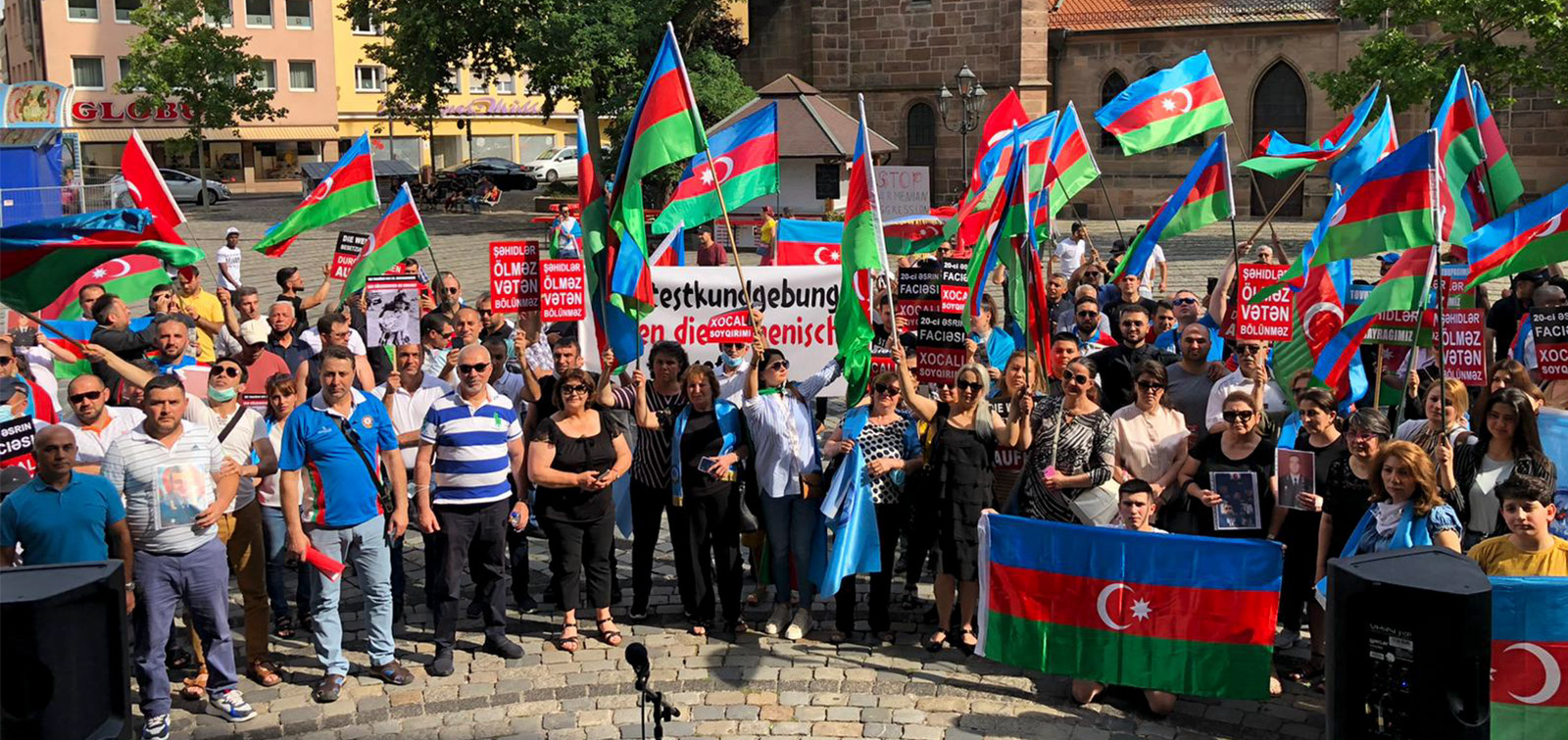 Protest rally was held in Nuremberg against Armenia's aggressive policy
A protest rally was held in Nuremberg, Germany on July 19 in connection with another military provocation by Armenia against our country.
Leaders and numerous members of the Azerbaijani and Turkish communities participated in the action, which took place in the central square of the city. The event commemorated the martyrs who died heroically as a result of artillery shelling of the state border in the direction of Tovuz by the Armenian armed forces.
The protesters said that the occupation of the Nagorno-Karabakh region of Azerbaijan and 7 adjacent regions by Armenia and the continuation of illegal actions contradict international law and human values.
Speakers stressed the need to severely punish fascist Armenia for all war crimes committed against Azerbaijan and called on international organizations and the world community to take decisive steps to put an end to the aggressive policy of this aggressor country, to liberate Azerbaijani lands peacefully and to ensure its territorial integrity.
Slogans such as "Karabakh is Azerbaijan!", "Martyrs will not die, the Homeland will not be divided!", "Stop Armenian aggression!", "Armenia is an aggressor!" were chanted at the event, where Azerbaijani and Turkish flags were waved and posters reflecting Armenia's crimes were raised.