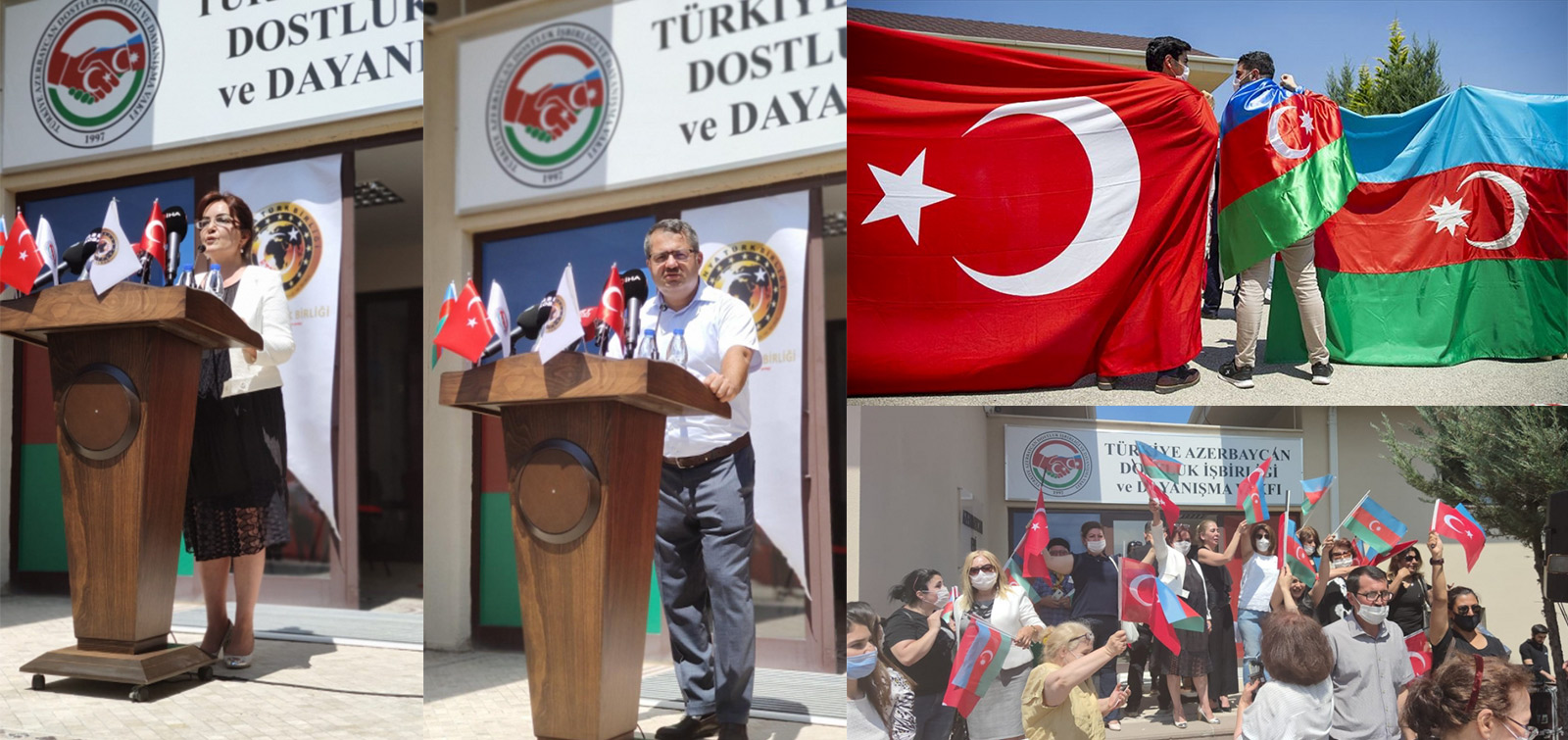 A rally was held in Ankara demanding that Armenia stop its aggressive policy
A protest rally was held in Ankara, Turkey demanding that Armenia stop its aggressive policy.
The rally, organized by the Turkey-Azerbaijan Friendship, Cooperation and Solidarity Foundation (TAFCSF) and the World Turkish Union (WTU), began with a minute of silence in memory of our martyrs who died heroically as a result of Armenian military provocations.
Then the national anthems of Azerbaijan and Turkey were performed.
Azerbaijani Ambassador to Turkey Khazar Ibrahim, Chairwoman of the TAFCSF, Professor Aygun Attar, Chairman of the WTO Murat Chobanoglu and Chairman of the Turan Years Confederation (TYC) Huseyn Avgi spoke at the rally.
It was noted that brotherly Turkey's support for Azerbaijan is a pride. President Ilham Aliyev and President Recep Tayyip Erdogan have always defended the interests of our countries and peoples, and the entire Turkic world supports Azerbaijan. Speakers stressed that the Azerbaijani army, which in recent days has resolutely prevented the constant military provocations of the enemy, is able to liberate the occupied territories from the enemy. They demanded that the international community take a firm stand, and Armenia immediately should stop its aggressive policy against Azerbaijan, and leave the occupied territories in accordance with UN Security Council and OSCE resolutions.
Reminding that the words of prominent statesman Heydar Aliyev "One nation, two states" are a call for eternal unity for our peoples and countries, the speakers called the Azerbaijan-Turkey brotherhood an example for the whole world.
The rally, where the national flags of Azerbaijan and Turkey were waved, slogans of unity and solidarity, support for the Azerbaijani state and army were chanted.