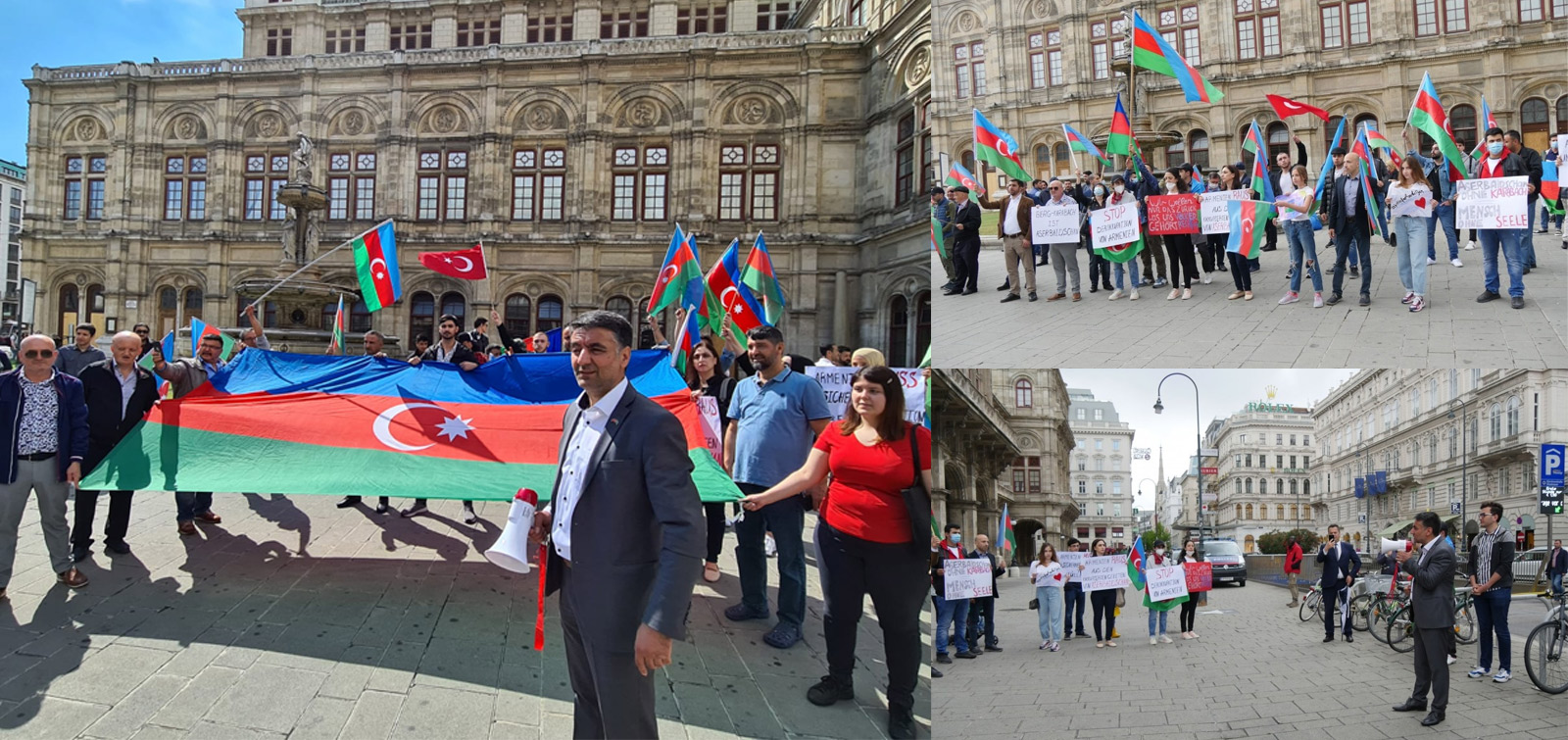 A protest rally against Armenian military provocations was held in Vienna
A rally was held in Vienna, Austria on July 18 to protest Armenia's military provocations.
Our compatriots, representatives of the Turkish diaspora, well-known businessmen and members of the media participated in the protest organized by the Austria-Azerbaijan Culture and Businessmen's Association (Azeri-DER) in front of the Vienna Opera House.
The participants of the rally, holding the national flags of Azerbaijan and Turkey, slogans written in German and English such as "Stop Armenia's policy of aggression!", "Armenia must implement UN resolutions! ","We only want our lands back under international law! "," Karabakh is Azerbaijan! ", opened the event by performing the national anthem of Azerbaijan.
Then a minute of silence was observed in memory of our martyrs who died as a result of Armenian military provocations.
Speaking at the event, the head of "Azeri-DER" Yardim Gunesh said that the purpose of the protests was to deliver to the attention of the world community the crimes committed by Armenia against the Azerbaijani people, occupying the ancient lands of Azerbaijan, and the true voice of Azerbaijan. Calling the recent provocations part of Armenia's aggression policy, the head of "Azeri-DER" called on the world community to strongly condemn the actions of official Yerevan and demand the liberation of Azerbaijani lands.
The event ended with a reading of statement on behalf of the protesters. The document condemned the military provocations committed by Armenia on the state border of Azerbaijan, and called on international organizations to restore justice and peace in the region by putting pressure on Armenia.