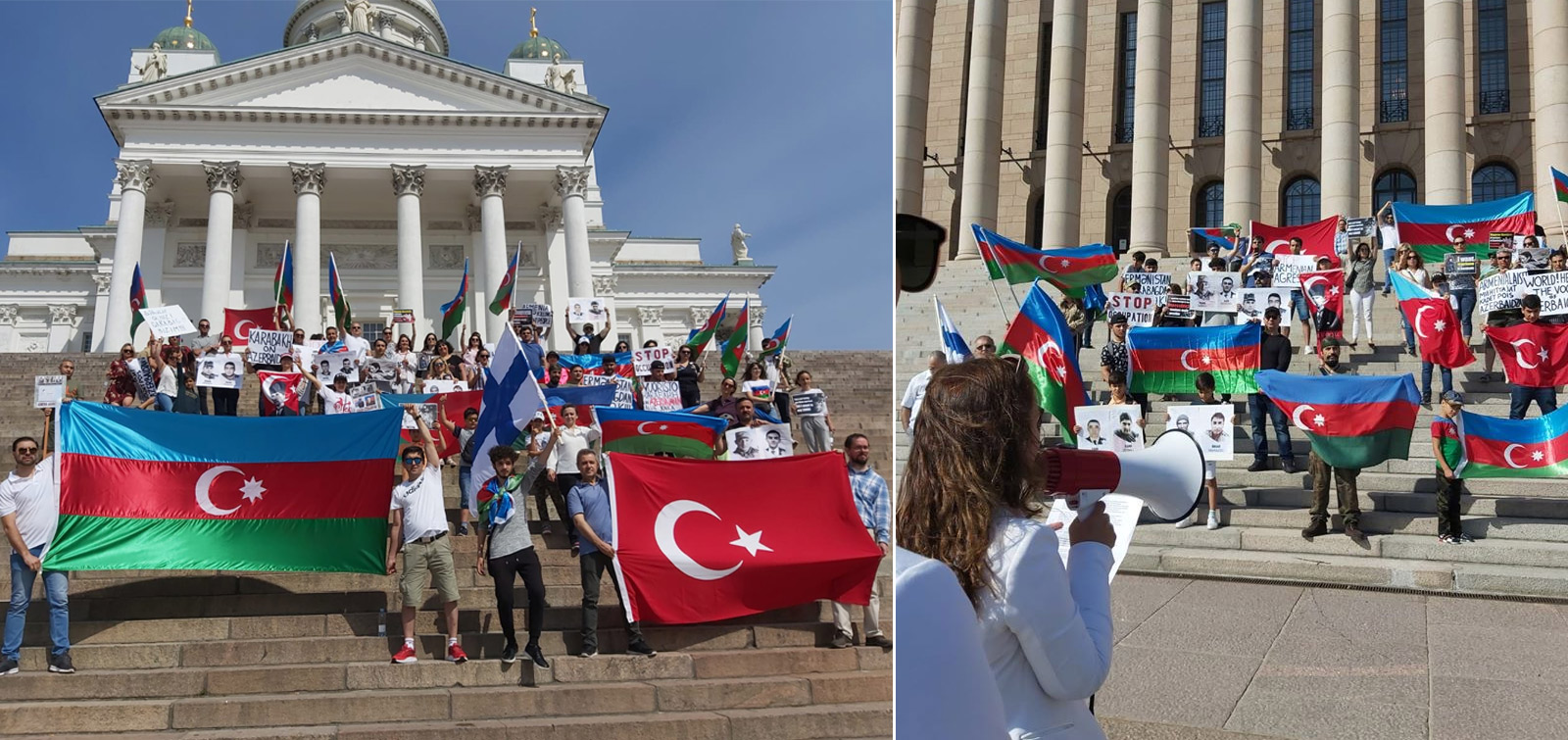 Our compatriots held a protest rally in front of the Finland parliament
On July 19, a series of protests were held in Helsinki, Finland, in protest of another military provocation by Armenia on our state border in the direction of Tovuz and Armenia's aggressive policy against Azerbaijan.
The rally, organized by the head of the Azerbaijani-Turkish youth organization, coordinator of the Coordination Council of Scandinavian Azerbaijanis in Finland Ulviya Jabbarova, began in front of the Finland parliament with the national anthem of Azerbaijan and a minute of silence in memory of our martyrs who died heroically on the Tovuz front.
The protesters displayed the national flags of Azerbaijan, Turkey and Finland, pictures of our martyrs and posters with slogans such as "Stop the occupation policy of Armenia!", "Karabakh is Azerbaijan!", "Armenian occupiers, leave Karabakh!", "Long live Azerbaijan!".
Speaking at the rally, Ulviya Jabbarova and guests from London said that Azerbaijanis around the world were outraged by Armenia's military provocations. The speakers demanded the international organizations and the world community to immediately and unconditionally liberate Nagorno-Karabakh and 7 adjacent regions of Azerbaijan, and to punish the occupying Armenia to ensure the territorial integrity of our country.
The rally ended with the reading of a statement addressed to the Finland Parliament.
The protesters then marched from the Finland parliament and the central Esplanaadi Park to the famous Tuomio Church. During the march, our compatriots once again expressed their support for our state, people and army by chanting slogans in Azerbaijani, Finnish and English.