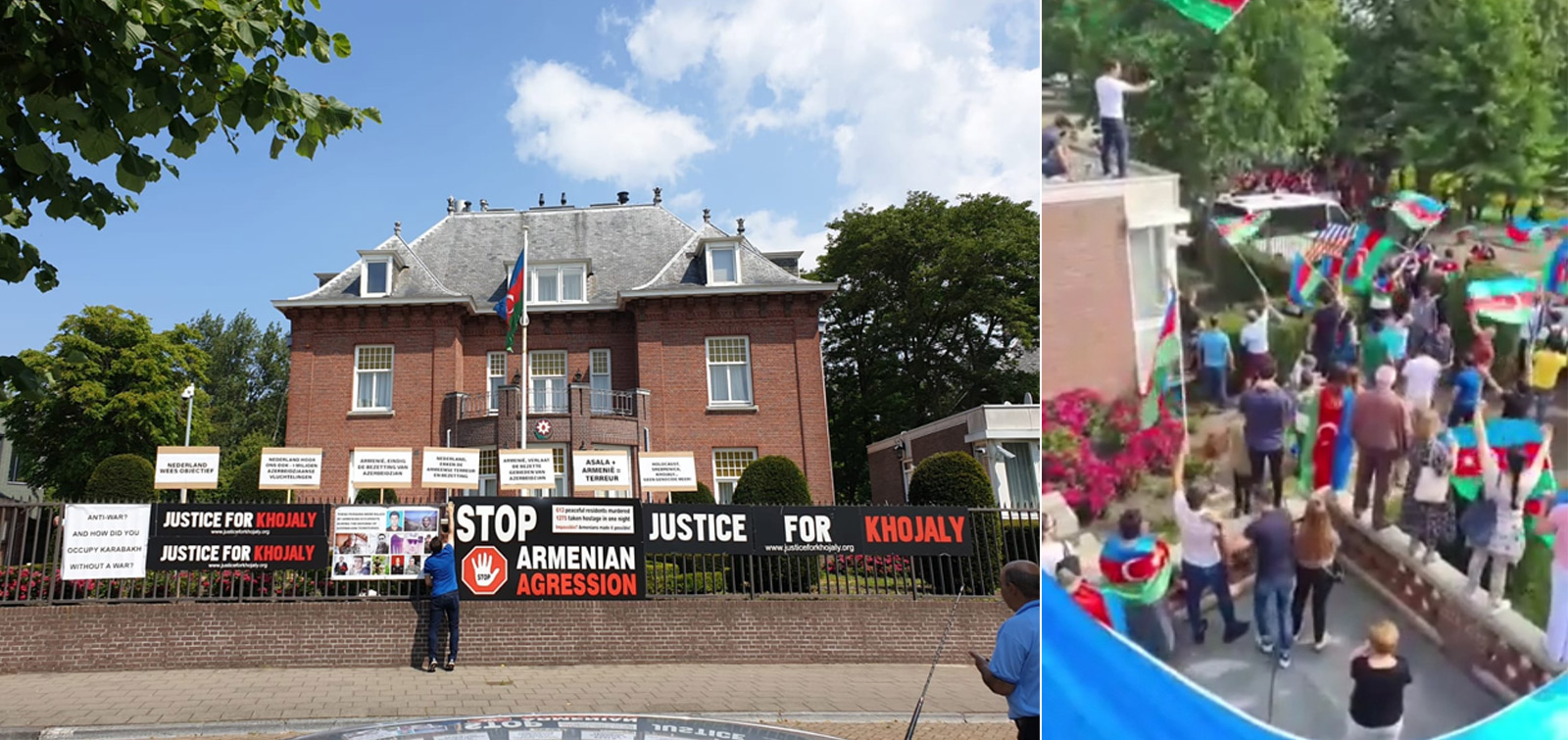 The Azerbaijani diaspora responded to the Armenian picket attempt in the Netherlands with a great rally
The Azerbaijani diaspora in the Kingdom of the Netherlands prevented the provocation of Armenians in front of the building of our embassy in this country.
Compatriots and students living in the Kingdom of the Netherlands and neighboring countries, who heard about the insidious intention of the Armenians who wanted to come to our embassy and surround it, came to the diplomatic mission of our country and responded to the Armenian picket with a great protest rally.
Our compatriots once again showed the Armenians the aggressive nature of their homeland by chanting slogans such as "Stop Armenian aggression!", "Justice for Khojaly!", written in English in front of our embassy before the action and pictures of our martyrs who died heroically during the recent provocations of Armenia.
The chanting of slogans such as "Karabakh is Azerbaijan!", "Karabakh is ours and will be ours!", "Shoot, go trench, Azerbaijani soldier!" by our compatriots during the rally and the listing of the names of the regions occupied by Armenia caused confusion among the representatives of the occupier country.
Although the local police controlled the situation, the Armenians committed provocative actions by throwing stones and glass at our compatriots twice. Therefore, the police broke up the Armenian rally early.