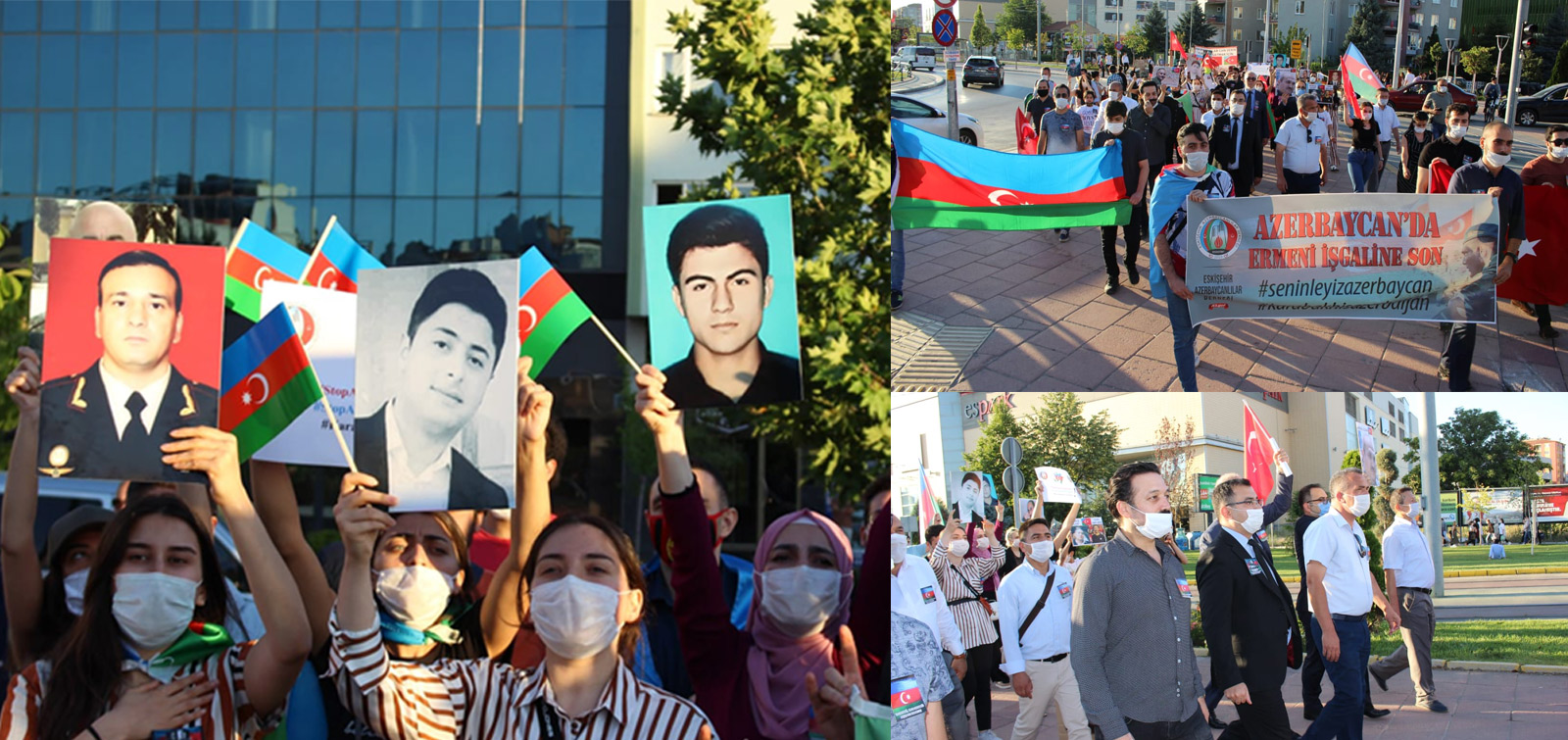 Armenian military provocations were condemned in Eskishehir
A rally was held in Eskishehir, Turkey to protest against Armenia's military provocations.
The rally was attended by more than 100 representatives of civil society, the Azerbaijani diaspora and students from Turkic-speaking countries. The march of the protesters, holding the state flags of Azerbaijan and Turkey, pictures of our martyrs who died heroically during the provocation committed by the Armenian armed forces in Tovuz region, and posters with slogans such as " Stop Armenian occupation in Azerbaijan!", "Karabakh belongs to Azerbaijan!", "We are with you, Azerbaijan!" , ended in Ulus Square in the center of Eskishehir.
Speaking at the event, chairman of the Eskishehir Azerbaijanis Association Javid Aydin said that they strongly condemn Armenia's military provocations on the state borders of Azerbaijan. Reminding that Nagorno-Karabakh and 7 adjacent regions are ancient lands and an integral part of Azerbaijan, the speaker accused the UN, OSCE and other international organizations of turning a blind eye to Armenia's policy of aggression and non-implementation of four resolutions on withdrawal of forces from Nagorno-Karabakh and surrounding areas.
The protesters demanded that the world community put an end to Armenia's policy of aggression and military provocations, and ensure the territorial integrity of Azerbaijan.