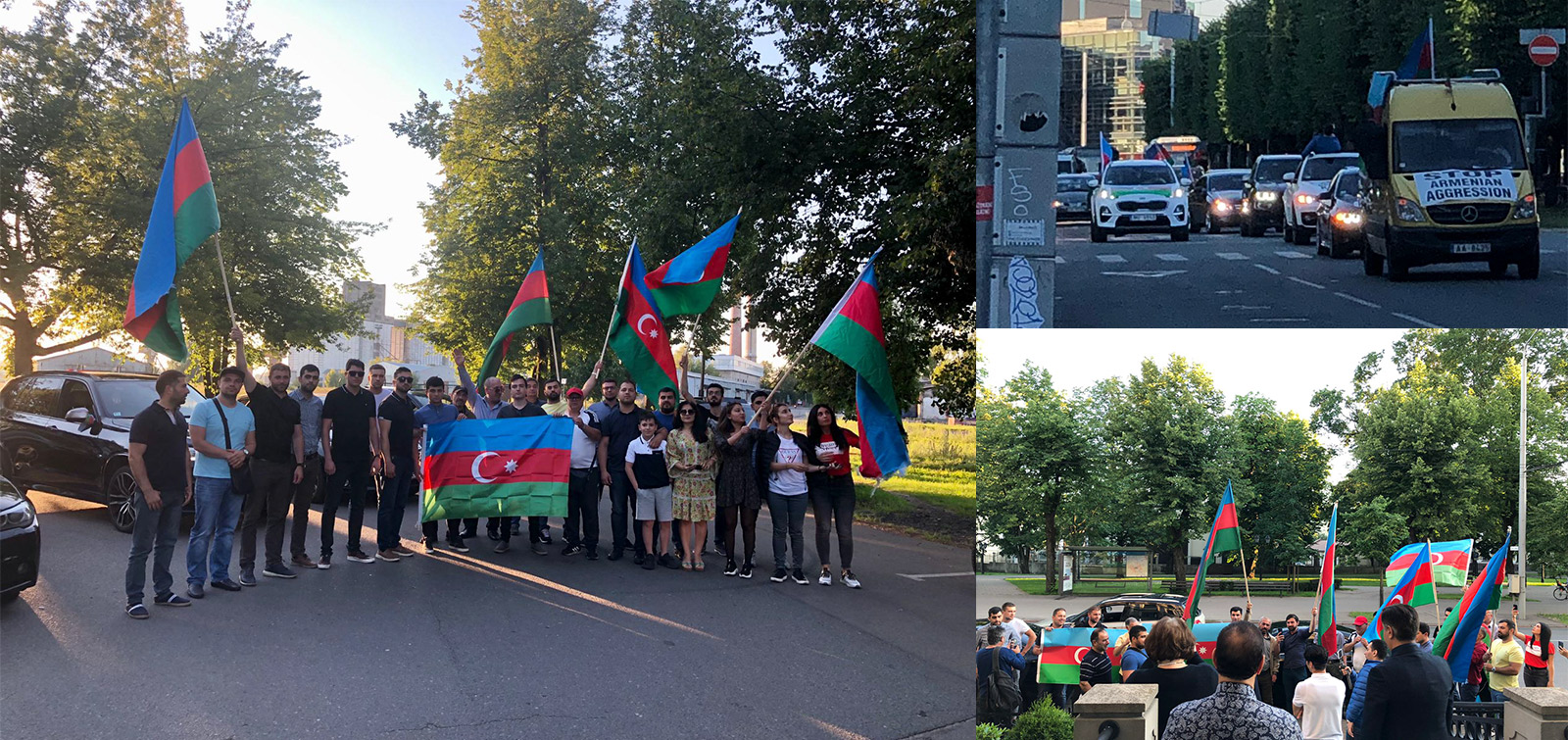 Protest rallies against Armenian provocations were held in Riga and Kaunas
Azerbaijani diaspora organizations and our compatriots held protests in Riga, Latvia and Kaunas, Lithuania in connection with the military provocations of Armenia.
The protest in Riga began with a convoy of cars carrying Azerbaijani flags and slogans such as "Stop Armenian aggression!", "Stop the occupation of Karabakh!". During the rally, the caravan moved along the central streets and avenues of the capital, drawing the attention of local residents to the Armenian provocation.
Then, in a rally in front of the Azerbaijani embassy, our compatriots strongly condemned the military provocations against our country, expressed support for our state, people and army, and expressed readiness to defend our country at any time.
Addressing the participants of the event, Azerbaijani Ambassador to Latvia Javanshir Akhundov thanked our compatriots and members of diaspora organizations for this unity and solidarity. Recalling the words of the President of the Republic of Azerbaijan, Supreme Commander-in-Chief Ilham Aliyev, "Azerbaijan is a strong state and has a strong army," the ambassador said he is confident that our people and state will never reconcile with the occupation of Azerbaijani territories and our lands will be liberated from Armenian occupation as soon as possible .
The "silent" action was organized by the coordinator of the Coordination Council of Baltic Azerbaijanis in Lithuania Narmin Aliyeva in the central square of the Lithuanian city of Kaunas.
The action was attended by a group of Azerbaijani students studying at Kaunas University of Technology. Our young people holding the national flag of Azerbaijan demonstrated slogans such as "Brave soldier, stand strong!", "Stop Armenian aggression!" written in Azerbaijani and English.
They also informed local residents interested in the purpose of the rally about the military provocation committed by Armenia.