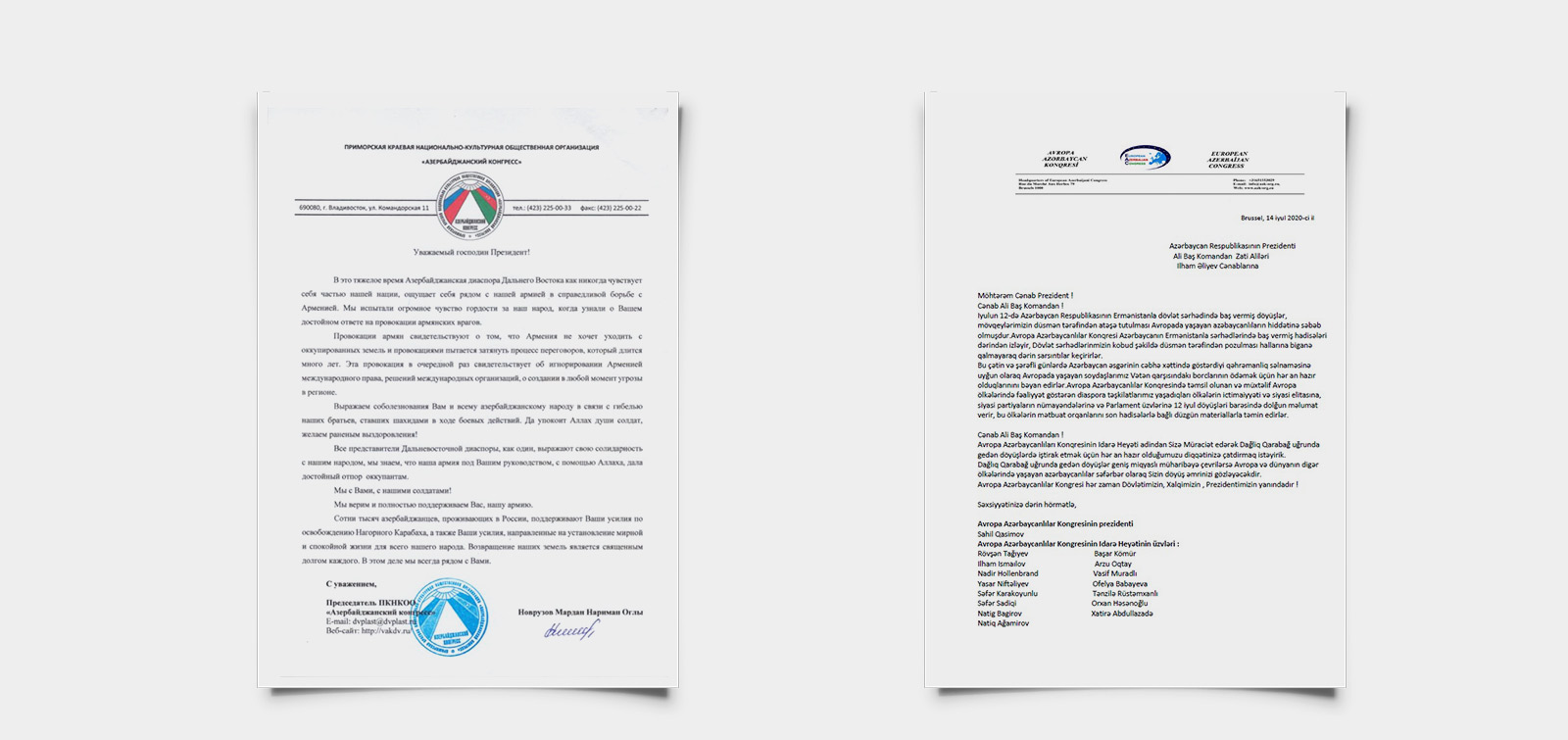 The Azerbaijani diaspora supports our state, people and president
Our compatriots and diaspora organizations, outraged by the recent provocations of Armenia, continue the campaign in support of the Azerbaijani state and our army.
In the appeals of the European Azerbaijanis Congress (EAC) and the "Azerbaijan Congress" national-cultural public organization in the Primorsky Krai of Russia to the President of Azerbaijan, Supreme Commander-in-Chief Ilham Aliyev, our compatriots declared again their support for their historical homeland.
The appeals say that our diaspora organizations appreciate the work done by the President of Azerbaijan to liberate our lands occupied by Armenia, ensure the territorial integrity of our country and establish peace in the region. It is noted that diaspora organizations and our compatriots provide accurate and complete information about the military provocations committed by Armenia to the governments, parliaments, media and public of the countries where they live, and try to achieve truthful coverage of events in foreign media.
Our compatriots have stated that they are ready to take part in the battles for Nagorno-Karabakh at any time and always support our state, people and president.