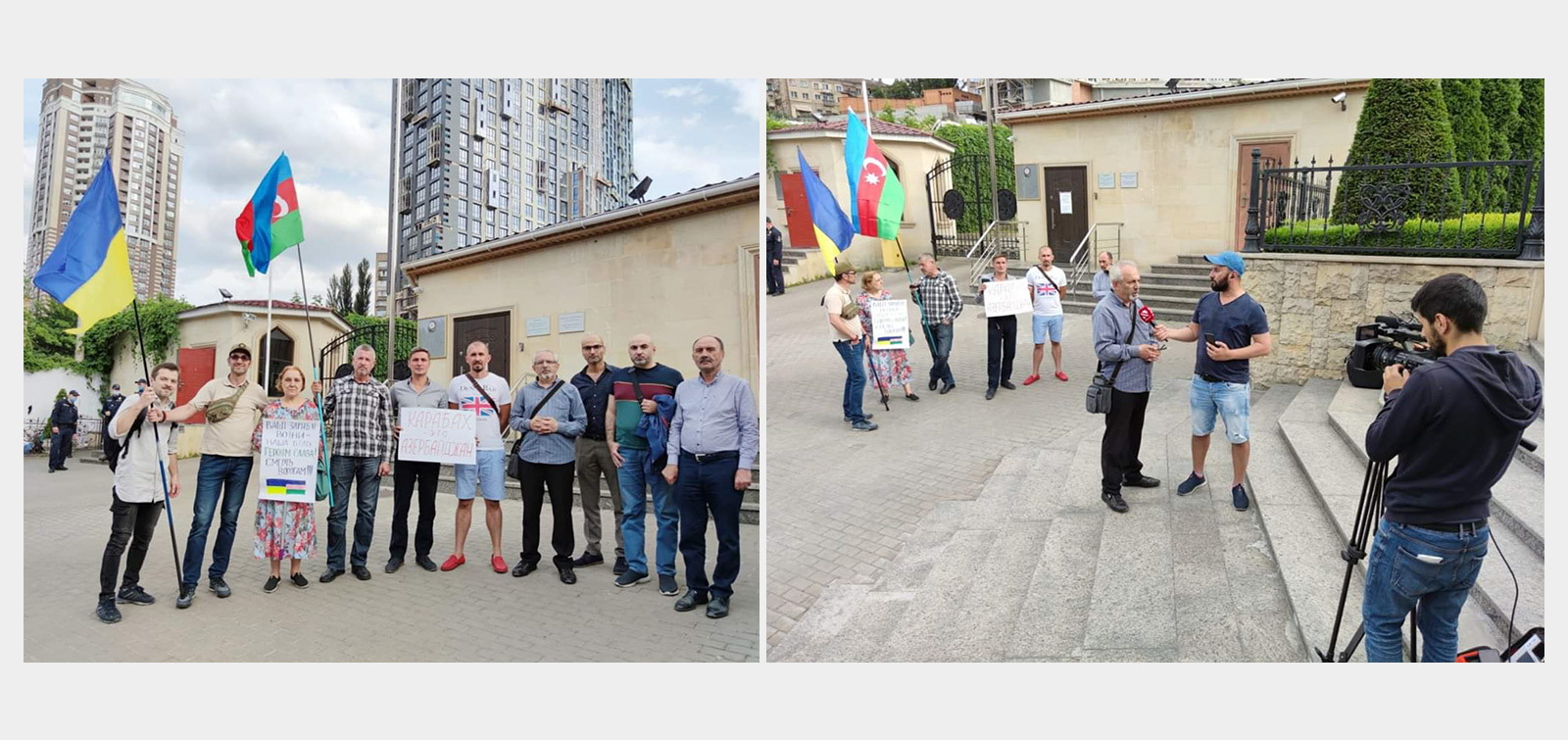 Diaspora organizations in the Netherlands have called on the world community to end Armenia's aggression
Azerbaijani diaspora organizations operating in the Kingdom of the Netherlands held a protest rally in front of the building of country's parliament.
The action, attended by members of the Coordination Council of Netherlands-Belgium Azerbaijanis, Azerbaijani and Turkish communities, Azerbaijani students and local community members, was organized in protest of Armenia's military provocation on the state border in the direction of Azerbaijan's Tovuz region.
Mayisa Aghamirzayeva, Coordinator of the Coordination Council of Netherlands-Belgium Azerbaijanis, Firangiz Baghirova, Chairwoman of the "Odlar Yurdu" Netherlands Azerbaijani Union , Elsevar Mammadov, Chairman of the Benelux Azerbaijanis Congress (BAC), Ilhan Ashkin, Head of the Azerbaijani-Turkish Cultural Association in the Netherlands, Lamiya Babayeva, member of the Board of BAC, Aykhan Huseynov, a student, made a speech at the event.
Speakers called on the world community to take the strictest measures against Armenia, which has killed and endangered the lives of civilians by inflicting heavy artillery shelling on settlements.
Participants holding the flags of Azerbaijan, Turkey and the Netherlands during the action chanted slogans such as "Stop aggression!", "Do not touch the peaceful and innocent Azerbaijanis!", "Stop injustice!", "Get out of our lands!", "Let Armenia comply with UN resolutions!", " Karabakh is ours and will be ours! "," Armenia, give up your non-constructive position!"," Let the provocations against Azerbaijan be prevented! ","Let Armenia withdraw from the occupied Azerbaijani lands! ","Stop violence!","The world community must condemn Armenian aggression! ".
The action ended with addressing the statement to the Netherlands parliament and a petition to prevent Armenian aggression.
The statement called on the international community, including the Netherlands, to strongly condemn Armenia's military provocations.