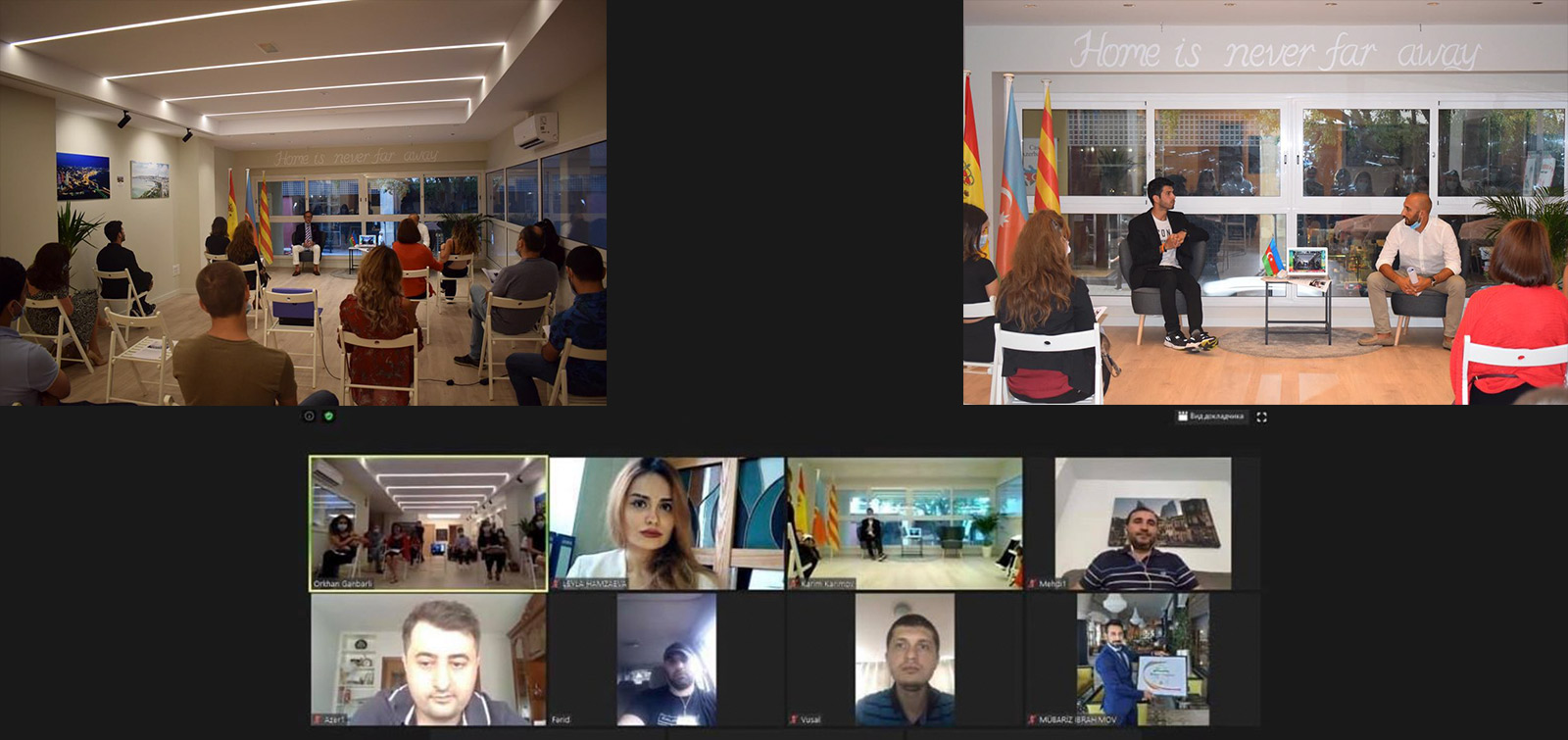 Discussions on Armenia's military provocations were held at the Azerbaijani House in Barcelona
An event dedicated to the military provocations committed by Armenia on our state border in the direction of Tovuz, starting from July 12 was held at the Azerbaijani House (Casa Azerbaiyan) in Barcelona, Spain.
The event, organized by the Azerbaijanis Society in Barcelona (ASB), was attended by Assistant Consul General of Turkey in Barcelona Gulay Demirtash, a member of the Barcelona Bar Association, Professor of the University of Barcelona Javier Medina Ortiz, Vice President of "Opportunity Network" company Nizami Namazov and the diaspora activists. The event was attended by Azerbaijanis living in other regions of Spain, heads of diasporas in Bilbao and Valencia Farid Mustafayev and Mubariz Ibrahimov, and an employee of the State Committee on Work with Diaspora Leyla Hamzayeva via "zoom meeting".
Opening the event, the head of the Azerbaijani House Karim Karimov said that their goal is to commemorate the memory of our martyrs who died heroically as a result of the provocation of Armenia, to discuss the using opportunuties of local media and other alternative means to provide accurate and complete information about the provocation. Then the statement of the Spain Azerbaijanis to be published in the local media was brought to the attention of the participants.
Gulay Demirtash, Javier Medina Ortiz, Nizami Namazov spoke at the event.
During the discussions, the views of our compatriots were listened, various proposals were made. The participants of the event said that although Spain Azerbaijanis live far from their homeland, their hearts always beat with Azerbaijan, they unequivocally and fully support our state, people and army.