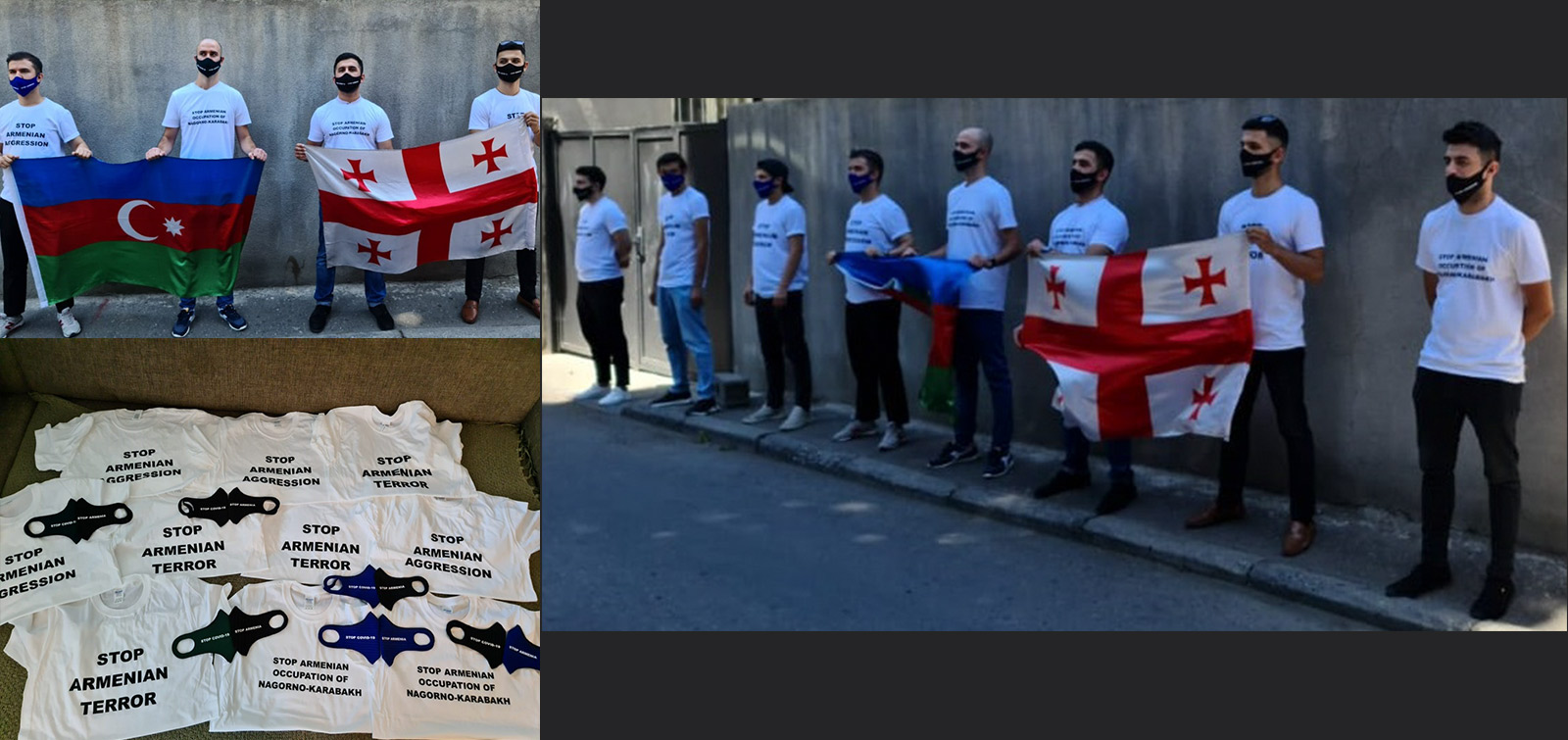 Azerbaijanis are holding protest rally in front of Armenian embassy in Georgia
A group of young Azerbaijanis held a "silent" protest in front of the building of Armenian embassy in Tbilisi in protest of the provocation of the Armenian armed forces on the our state border in the direction of Tovuz.
Protesters in T-shirts with slogans such as "Stop Armenian terror!", "Stop Armenian aggression!" and "Stop the occupation of Nagorno-Karabakh!" stood in front of the building of embassy for an hour. Commemorating the memory of the Azerbaijani martyrs, the young people protested against the aggressive policy of Armenia against our country, the artillery shelling of civilians and residential buildings.