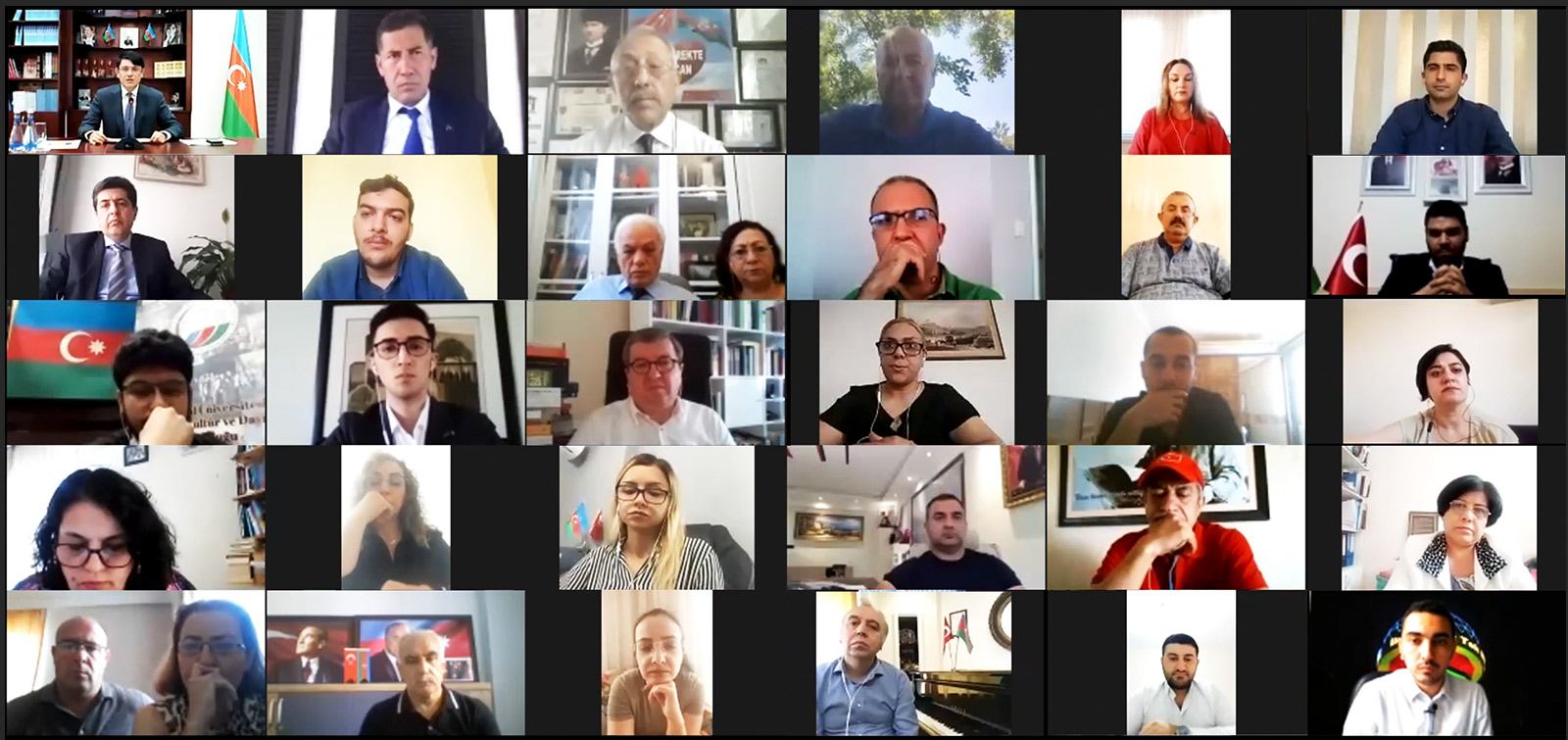 What happened in Tovuz caused protests of Azerbaijanis living in Turkey
A video conference was held with the participation of officials of the State Committee on Work with Diaspora and dozens of representatives of Azerbaijani diaspora organizations operating in Turkey.
At the conference, Chairman of the State Committee Fuad Muradov spoke about another provocation of Armenia against Azerbaijan and gave detailed information that our servicemen and civilians were killed and wounded as a result of the sudden and treacherous attack of the enemy, and that the Azerbaijani Army took retaliatory measures against the provocation.
The heroism of our servicemen killed in the battles was expressed and their memory was commemorated.
The chairman of the committee stressed that all state officials, including Turkey President Recep Tayyip Erdogan and the Turkish people supported Azerbaijan in these difficult days, as always. He noted that July 15 is also the next anniversary of the prevention of the coup attempt in the brotherly country, and we deeply respect the memory of the heroic Turkish people who sacrificed their lives in this way.
At the conference, our compatriots said they decided to act on a single platform after the next provocation of Armenia against Azerbaijan in the direction of Tovuz, the state border of our country.
During the discussions, it was stressed that there is a great need for our compatriots living in Turkey to bring together diaspora organizations, establish a Coordination Council and act on a single platform. A joint decision was made to establish a media outlet (newspaper, website and online media group) that will cover the activities of the Azerbaijani diaspora in a coordinated manner around the world.
Speaking about the activities of diaspora organizations in the brotherly country, the chairman of the committee stressed the importance of preparing our compatriots for the challenges of the new era.
He emphasized the importance of cooperating with the Turkish community in the world on issues such as provocations committed and planned by Armenia against our country, bringing accurate information about the realities of Azerbaijan to the attention of the international community.