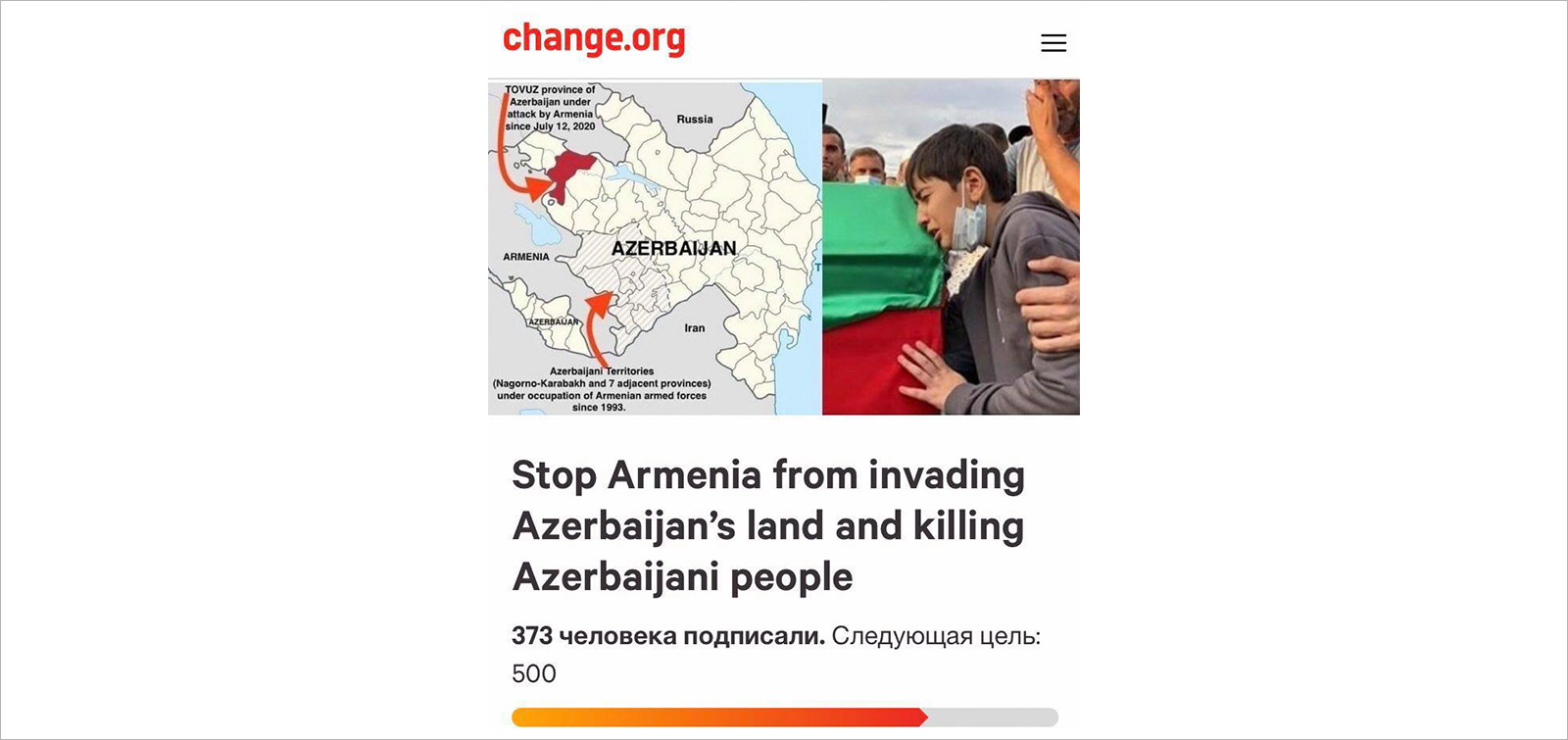 Azerbaijanis living in California addressed a petition to the White House administration
Our compatriots living in California have prepared a petition on the provocation committed by Armenia on the state border in the direction of Tovuz region of our country and addressed it to the White House Administration and about 30 congressional representatives.
The appeal, which provided detailed information on Armenia's military provocation on July 12, said that the Tovuz region is located in the north-west of Azerbaijan, far from Nagorno-Karabakh and 7 surrounding regions illegally occupied by Armenia: "Armenia's attack on the region proves that the provocation was aimed at expanding the territories."
Reminding that the UN General Assembly and the Security Council, the European Parliament, NATO, the OIC, the NAM (Non-Aligned Movement) and many other international organizations demand that Armenia withdraw its troops from the occupied territories immediately and completely, the authors of the appeal noted that however, to date, 20 percent of Azerbaijani lands are still under Armenian occupation.
At the end of the appeal, it was demanded that Armenia must be held accountable for violating the ceasefire, attacking the state border of Azerbaijan, killing Azerbaijani servicemen and civilians: "We ask you to demand the immediate withdrawal of Armenian troops from Azerbaijani lands, Armenia's compliance with international law and the Convention on Human Rights, and an end to attempts to expand its territory at the expense of Azerbaijan's ancient lands."
http://chng.it/yLz6cdXTmv