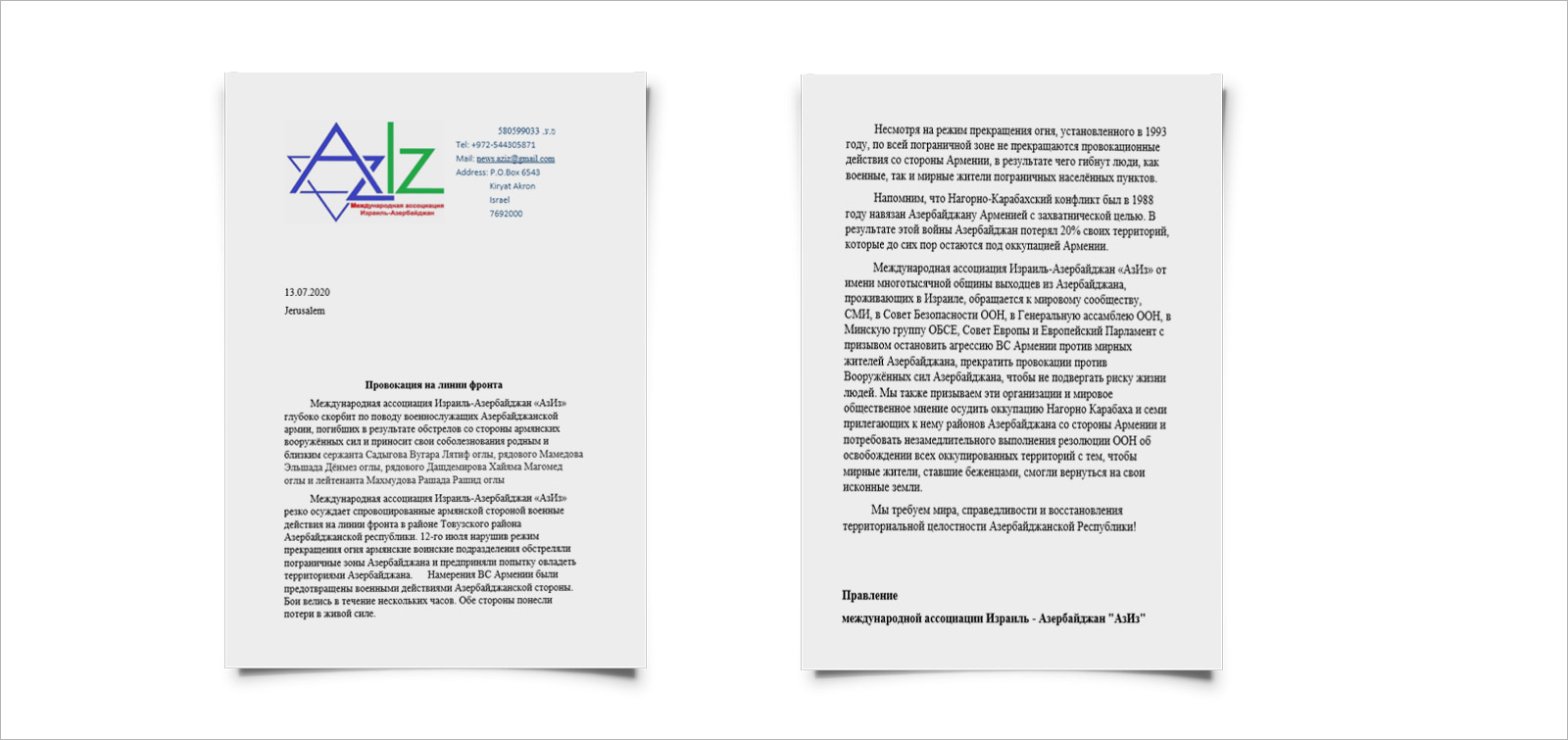 Israel-Azerbaijan International Association (AZIZ) demands an end to provocations
Israel-Azerbaijan International Association (AzIz)has strongly condemned the provocation committed by the Armenian armed forces on the state border in the direction of the Tovuz region of Azerbaijan on July 12.
Expressing condolences to the relatives and friends of our servicemen who died heroically during the Armenian provocation on the Tovuz front, AzIz pointed that it was the Armenian armed forces that violated the ceasefire, hit the border regions of Azerbaijan with artillery and tried to seize our territory. However, the Azerbaijani army prevented this insidious intention with retaliatory measures.
Speaking on behalf of thousands of members of the Azerbaijani community in Israel, the Israel-Azerbaijan International Association (AzIz) called on the world community, influential media, the UN Security Council and the General Assembly, the OSCE Minsk Group, European Parliament to stop the aggression of the Armenian armed forces against the civilians of Azerbaijan, to prevent provocations against the Azerbaijani Armed Forces so as not to endanger human lives.
The Association also called on these organizations and the world public to condemn the occupation of Nagorno-Karabakh and 7 surrounding regions by Armenia, to demand the implementation of four UN resolutions and to ensure the return of refugees and internally displaced persons. Because peace and justice require the restoration of the territorial integrity of the Republic of Azerbaijan.