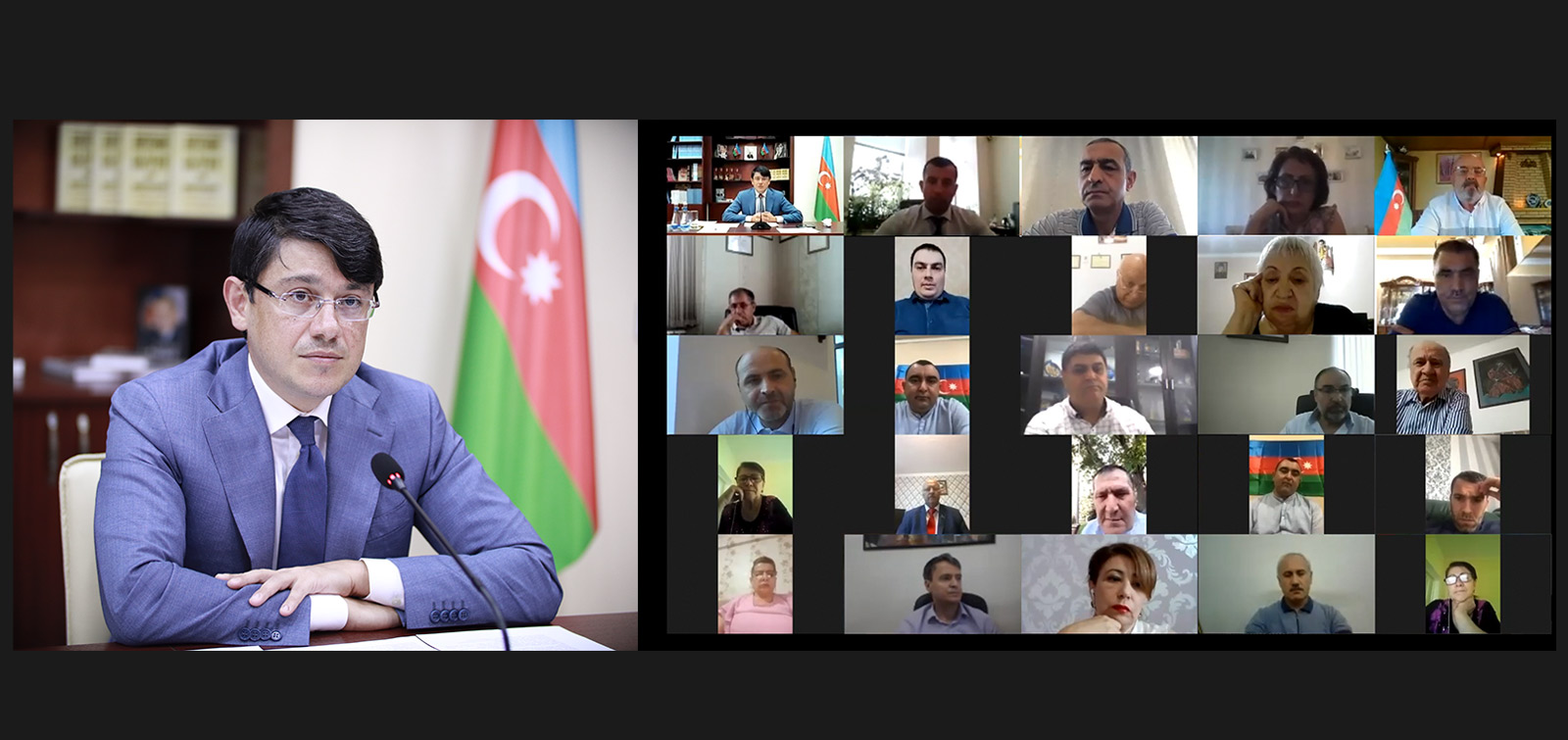 The Azerbaijani diaspora condemns Armenia's insidious intentions
Dozens of our compatriots living in Central Asian countries participated in the video conference organized by the State Committee on Work with Diaspora on July 14 and commented on the provocation committed by the Armenian armed forces in the Tovuz region of Azerbaijan.
Chairman of the State Committee on Work with Diaspora Fuad Muradov informed our compatriots on the military provocation committed by the Armenian armed forces on our state border in the direction of Tovuz region.
It was noted that Armenia purposefully prepared for this provocation. The Armenian side suddenly used artillery, and as a result, the Azerbaijani servicemen were killed. Later, as a result of the retaliatory fire of the Azerbaijani Army, the enemy also suffered casualties.
The memory of our martyrs who died heroically during the events was commemorated with a minute of silence.
Expressing their sorrow over the events on the Tovuz front, our compatriots unequivocally said that they support the domestic and foreign policies of President Ilham Aliyev, including the steps taken to ensure a fair settlement of the Nagorno-Karabakh conflict, liberation of our lands and restoration of territorial integrity.
Then the chairman of the State Committee spoke about the work done during the COVID-19 pandemic, the material and moral support provided to our compatriots facing temporary difficulties in Central Asia, the steps taken to solve them.
During the discussions, the participants said they were very pleased with the attitude of the State Committee to our compatriots.
Emphasizing that they are trying to show unity and solidarity during the pandemic, to solve the problems of those who face difficulties, to take all steps to treat those who are infected, our compatriots made proposals on the opening of Azerbaijani schools in Central Asian countries, the study of the Azerbaijani language and history, the great need for textbooks "Azerbaijani language", the further expansion of relations and so on.
The chairman of the committee demonstrated the textbook "Azerbaijani language" published for our compatriots living abroad and said that these textbooks will be sent to Central Asian countries.