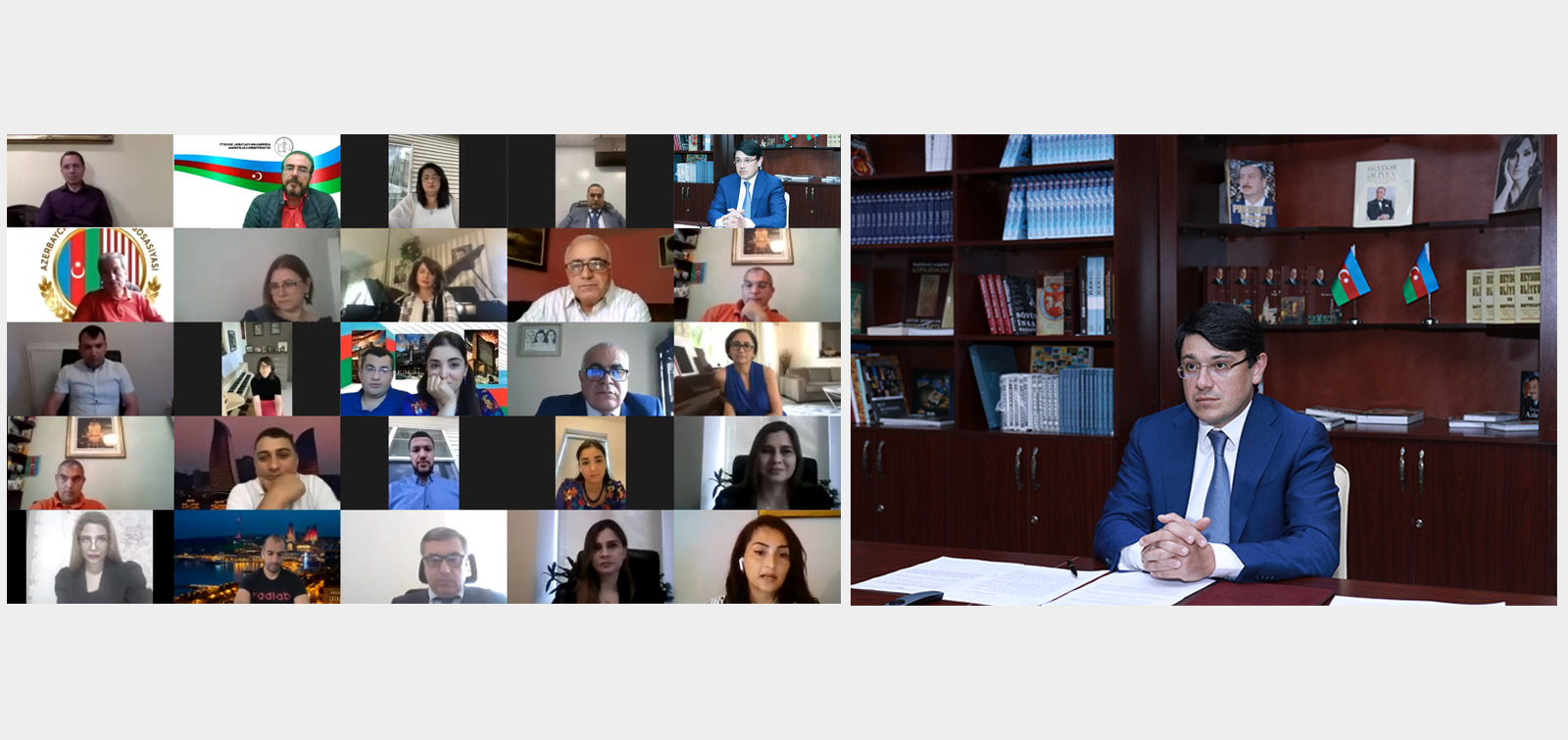 Diaspora activity during the pandemic in the United States was discussed
At the initiative of the State Committee on Work with Diaspora, a video conference was held on " Strengthening of community building and diaspora activities in the United States during the pandemic and post-pandemic. " The virtual event was attended by leaders and activists of more than 20 diaspora organizations from different US states.
Opening the event, Chairman of the State Committee on Work with Diaspora Fuad Muradov greeted our compatriots. He spoke about the diaspora policy of our state, the recently activities of Azerbaijani Houses and "Karabakh" schools which were opened abroad at the initiative of First Vice President Mehriban Aliyeva, as well as the Coordination Councils. It was stated that, during the pandemic, our compatriots demonstrated real unity, supported each other, diaspora organizations worked with Azerbaijani embassies in the countries where they operate, the State Committee helped more than 6,000 compatriots facing temporary difficulties and other issues. The activities of the Coordination Councils, which operate 24 hours a day, and the Azerbaijani Houses, which have become a asylum for our compatriots, have been positively assessed.
The diaspora leaders and representatives, well-known Azerbaijanis in the United States, public and art figures spoke at the event.
During the speeches, the steps taken to start a new era in the activities of the Committee, the implementation of various interesting programs and projects, the unity and organization of Azerbaijanis were praised.
Emphasizing the need to ensure coordination between our compatriots, the participants praised the sensitive attitude, attention and care of the State Committee to our compatriots during the pandemic, and said it was expedient to establish the Azerbaijani House in the United States in the future.