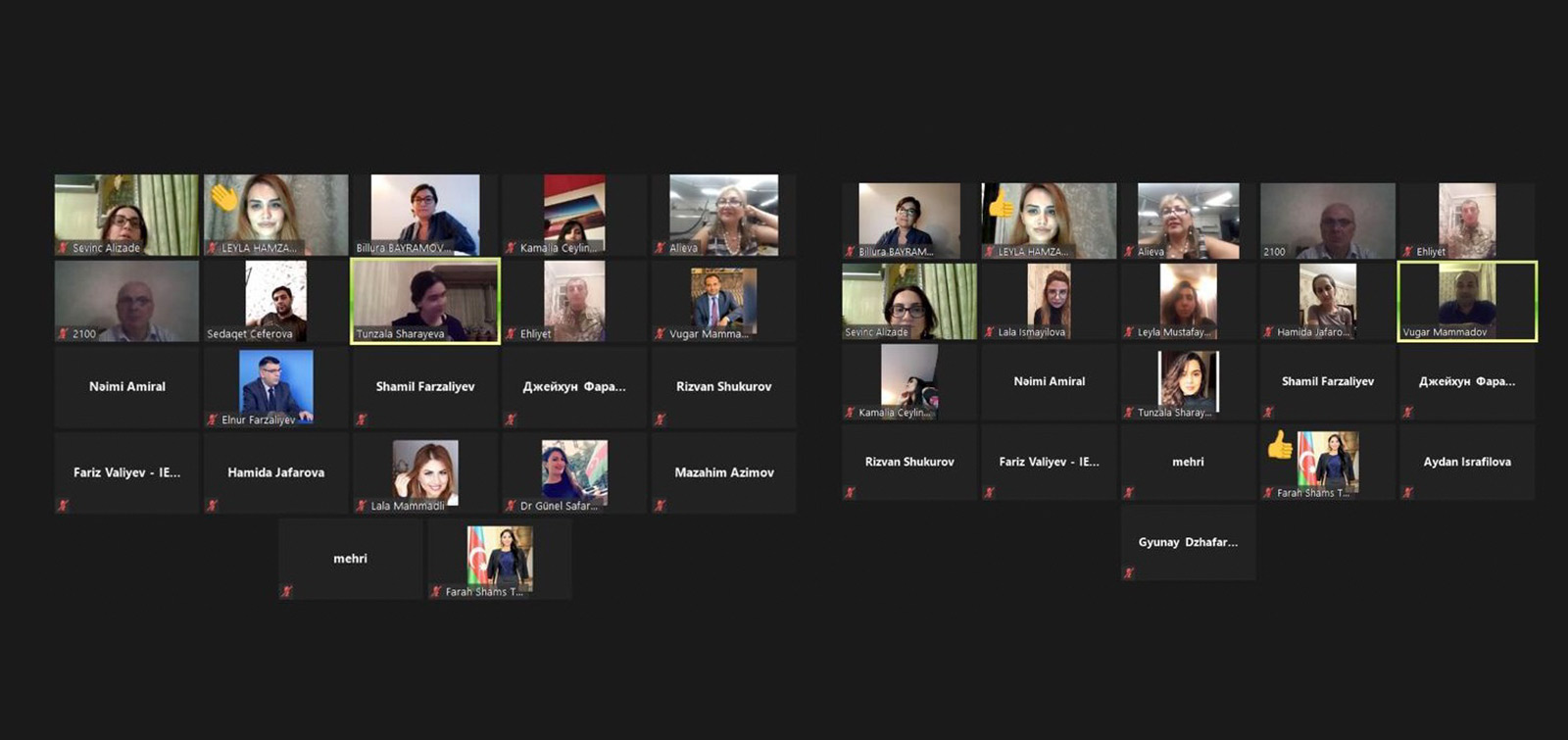 Armed Forces Day was celebrated as part of the "E-academy" project
A video conference dedicated to June 26 - Armed Forces Day was organized as part of the "E-Academy" project implemented by the State Committee on Work with Diaspora.
The virtual event moderated by Billura Bayramova-Bernard, founder of the Friends of Azerbaijan Organization in Nigeria was attended by the John Naimi Admiral, Azerbaijani descent commander, Section Chief of Russia and NATO, Naval Command, Plans, Strategy and Policy Division of the US Department of Defense, Tavakkul Aliyev, head of Shusha district education department, chairman of YAP Shusha district organization, Sevinj Alizade, head of Public Union "Zafar": Support for Martyrs' Families, veteran of April battles, Ahliyat Mehdiyev, reservist senior lieutenant and Vugar Mammadov, head of department of State Committee on Work with Diaspora.
Speaking at the event, John Naimi Admiral, Tavakkul Aliyev, Sevinj Alizade and Ahliyat Mehdiyev shared their views on the importance of June 26 and the Azerbaijani Army. It was noted that the establishment of the national army is one of the great historical achievements of our country, and the world Azerbaijanis and the Turkic world are proud of this event.
Recalling that national leader Heydar Aliyev rendered irreplaceable services in the field of army building, the speakers noted the development of the Azerbaijani army during the presidency of Supreme Commander-in-Chief Ilham Aliyev. It was noted that the military parades held in the Freedom Square of the capital with the participation of Supreme Commander-in-Chief Ilham Aliyev demonstrated the strength and combat capability of our armed forces, the April wars created great enthusiasm among our compatriots living in our country and abroad, and that every Azerbaijani should be active in the information war against the occupying country like Armenia.
Participants of the event praised the State Committee for organizing various events on important days for our country.
Songs on patriotism were performed in the artistic part of the virtual event.