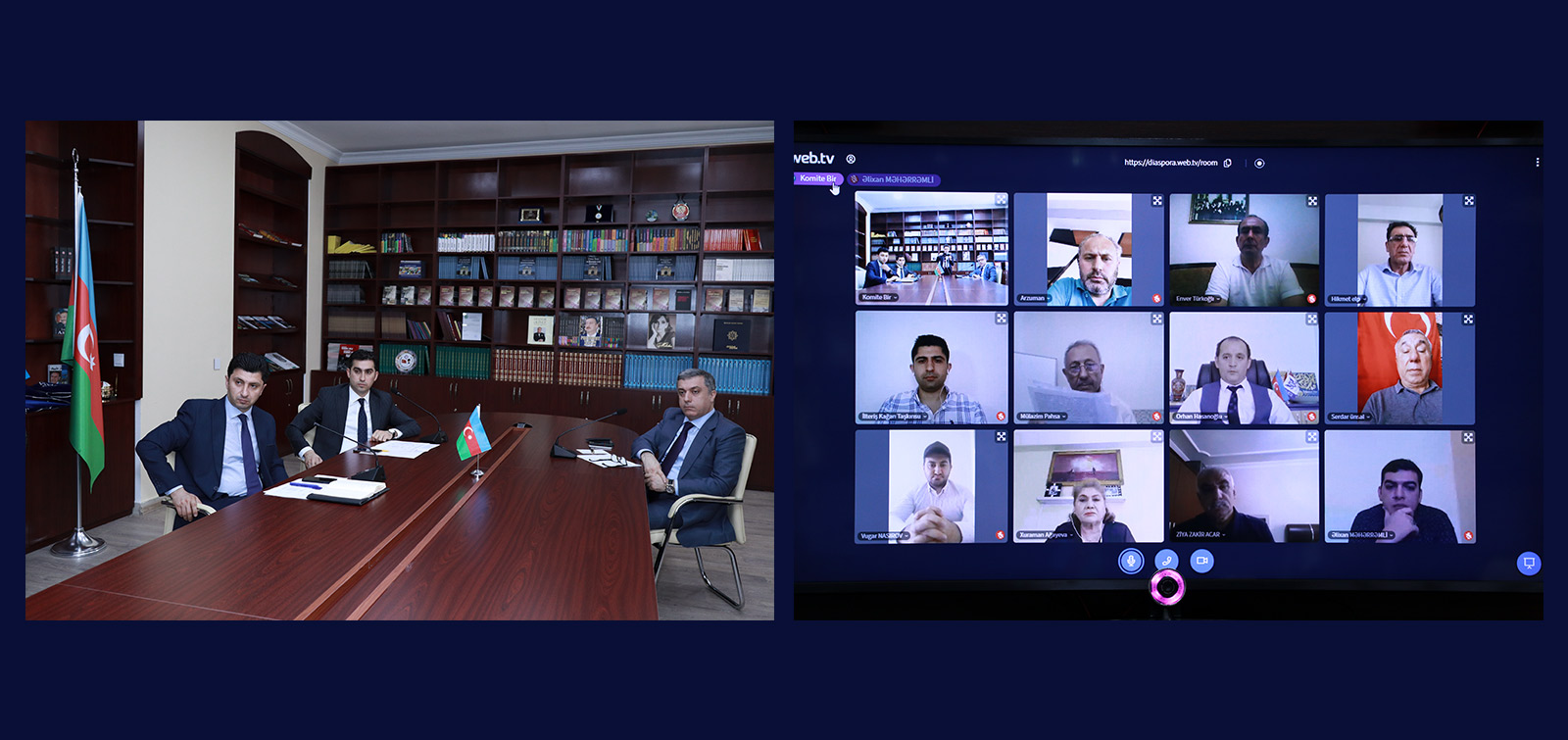 The situation of our compatriots was discussed with the diaspora leaders in Turkey
A video conference was organized with the heads of Azerbaijani diaspora organizations operating in Turkey at the initiative of the State Committee on Work with Diaspora.
During the discussions, the sides exchanged views on the impact of current situation related to the COVID-19 pandemic to our compatriots who live or study permanently and temporarily in Turkey, the issues on financial and food assistance to low-income families facing certain difficulties and other issues. It was noted that the charity events in various formats were carried out according to the lists determined on the basis of appeals to diaspora organizations. It was noted that with the support of the State Committee on Work with Diaspora, as well as various local government agencies, independent organizations and individuals, our Azerbaijani compatriots and students were provided with material, food and medical assistance in many provinces and cities of Turkey and their problems were solved. It was said that charity events will be held due to the pandemic and the upcoming Ramadan holiday.
Noting the importance of the diaspora policy pursued by the Azerbaijani state, the conference participants drew attention to the activities of the State Committee on Work with Diaspora in the implementation of this policy. They stressed that, that the difficulties caused by the new type of coronavirus pandemic are temporary, and emphasized the importance of solidarity and unity of our compatriots to solve the problems.
In conclusion, the organization of discussions by the State Committee on the online platform during this difficult period were praised, and it was noted that it is expedient to hold such events on a regular basis.