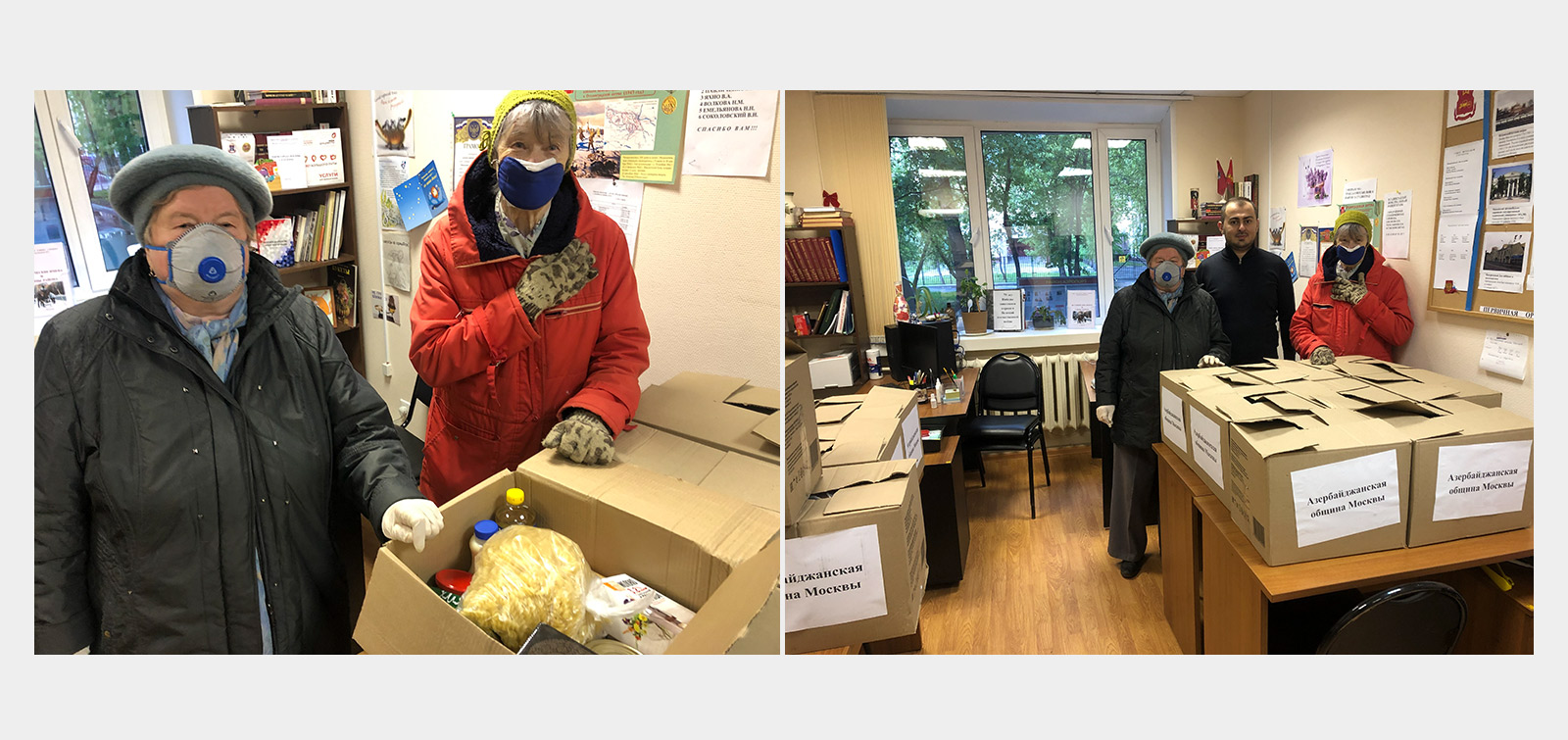 The Azerbaijani community in Moscow organizes continuous humanitarian actions
As part of the "We are strong together" charity campaign, the Azerbaijani community of Moscow (ACM) has provided assistance to the Veterans Council operating in the Airport district of the capital.
The chairman of the community, Shamil Taghiyev, said that food packages containing the necessary products for veterans were presented to the Council, and such actions are planned to be held on a regular basis. Valentina Oktyabreva, Deputy Chairman of the Veterans Council, thanked the ACM for not forgetting them in a difficult time on behalf of the team and veterans: "We thank the Azerbaijani community for gifts. The list has already been determined and the veterans who will receive assistance have been notified. Our veterans were very happy and impressed by this attention. "
It should be noted that, ACM provided assistance to more than 1,000 low-income families living in the Russian capital during the quarantine period due to the new type of coronavirus pandemic.