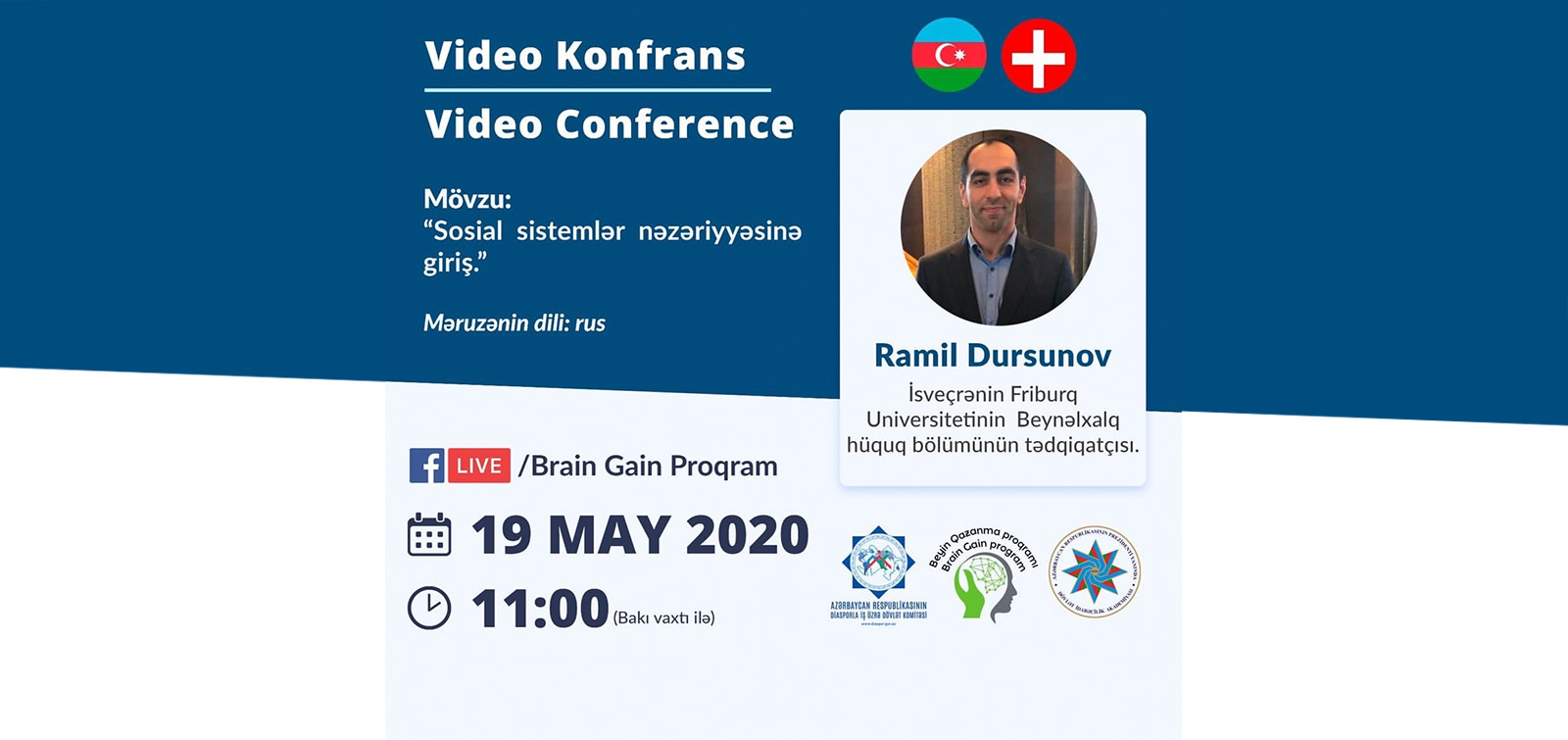 The theory of social systems was discussed in the next video conference of the "Brain Gain" program
A video conference on "Introduction to the theory of social systems" was organized with the participation of the professor-teacher staff and students of the Academy of Public Administration under the President of the Republic of Azerbaijan on May 19.
Ramil Dursunov, a researcher at the department of International Law at the University of Fribourg, Switzerland, delivered a speech at the conference organized by the State Committee on Work with Diaspora as part of the "Brain Gain" program.
During the lecture, detailed information was given about the historical and theoretical foundations of the formation of social systems, approaching methods, its' development in modern times and etc.
The video conference, which ended with answers to the questions of the participants, was broadcast live at https://www.facebook.com/braingainprogram.
It should be noted that, the purpose of the "Brain Gain" program implemented by the State Committee on Work with Diaspora since 2019 is to organize lectures, meetings at Azerbaijani universities for sharing knowledge and skills of Azerbaijani specialists living abroad and establishing contacts between our compatriots and educational institutions.