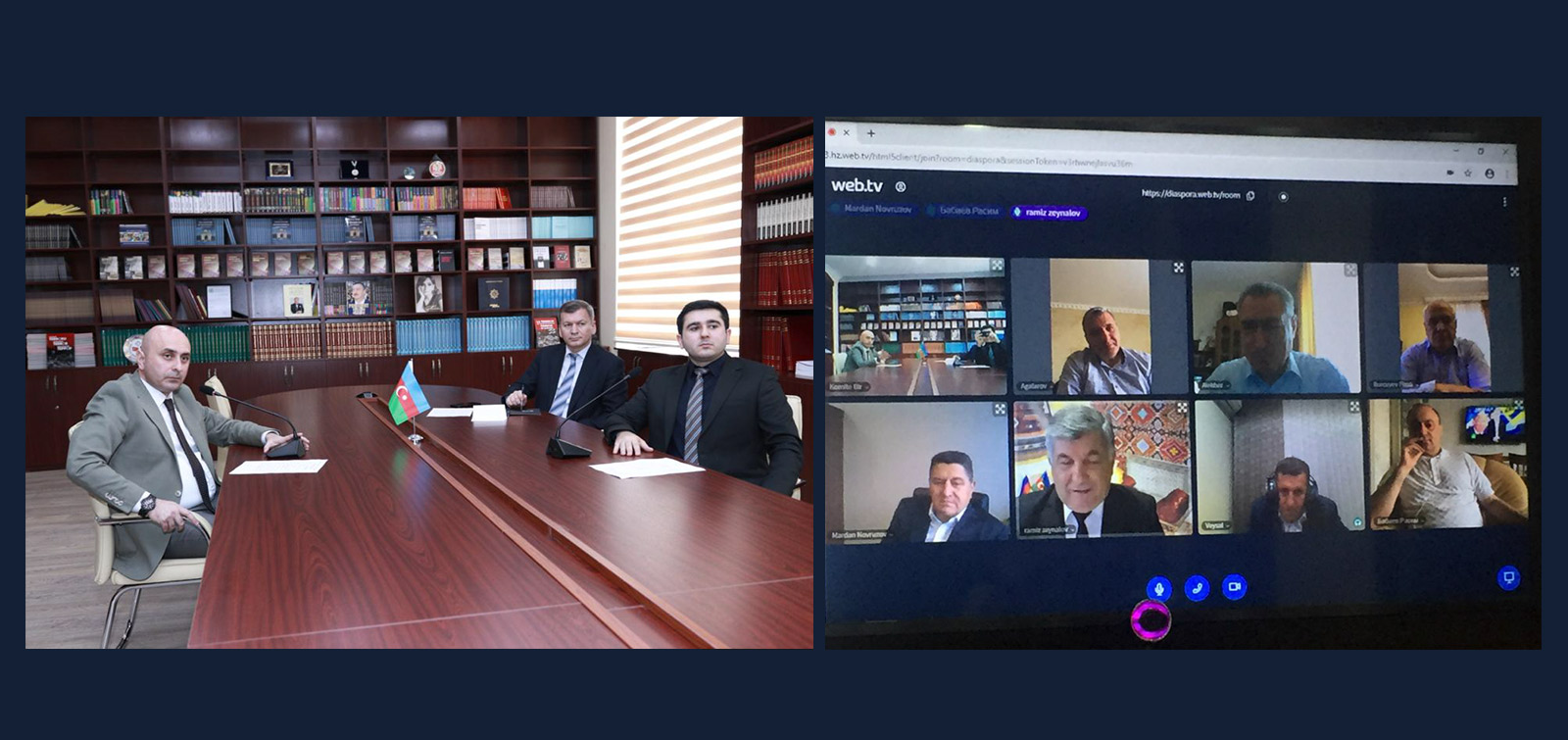 A video discussion was held among the heads of diaspora organizations in Russia regions
Another video conference was organized with the leaders of the Azerbaijani diaspora in different regions of Russia at the initiative of the State Committee on Work with Diaspora.
Chairman of the public organization "Odlar Yurdu" in Tyumen region Fuzuli Burjuyev, chairman of the public organization "Azerbaijan" in Serov, Sverdlovsk region Mirhabib Aghalarov, chairman of the Azerbaijani diaspora organization from the Republic of Tuva Veysal Akbarov, chairman of the Azerbaijani diaspora organization in Tomsk Alakbar Rahimov, chairman of the "Dostlug" Primorsky Azerbaijanis public organization Ramiz Zeynalov, chairman of the "Azerbaijan Congress" public organization from Primorsky Krai Mardan Novruzov, chairman of the "Araz" public organization of the Amur region Tofig Niftaliyev, chairman of the National-Cultural Autonomy of Azerbaijanis of the Novosibirsk region Rasim Babayev, and officials of the State Committee Ruslan Guliyev, Tural Safarov, Zaur Ramazanov participated at the virtual event.
The activities of diaspora organizations in these regions during the quarantine period due to the new coronavirus pandemic were widely discussed. It was noted that there was no infection among Azerbaijanis in these settlements, food and material assistance was provided to our compatriots facing temporary difficulties, as well as local residents.
There was an exchange of views on various proposals and opinions told at the event. It was said that it is expedient to hold such video conferences on a regular basis.