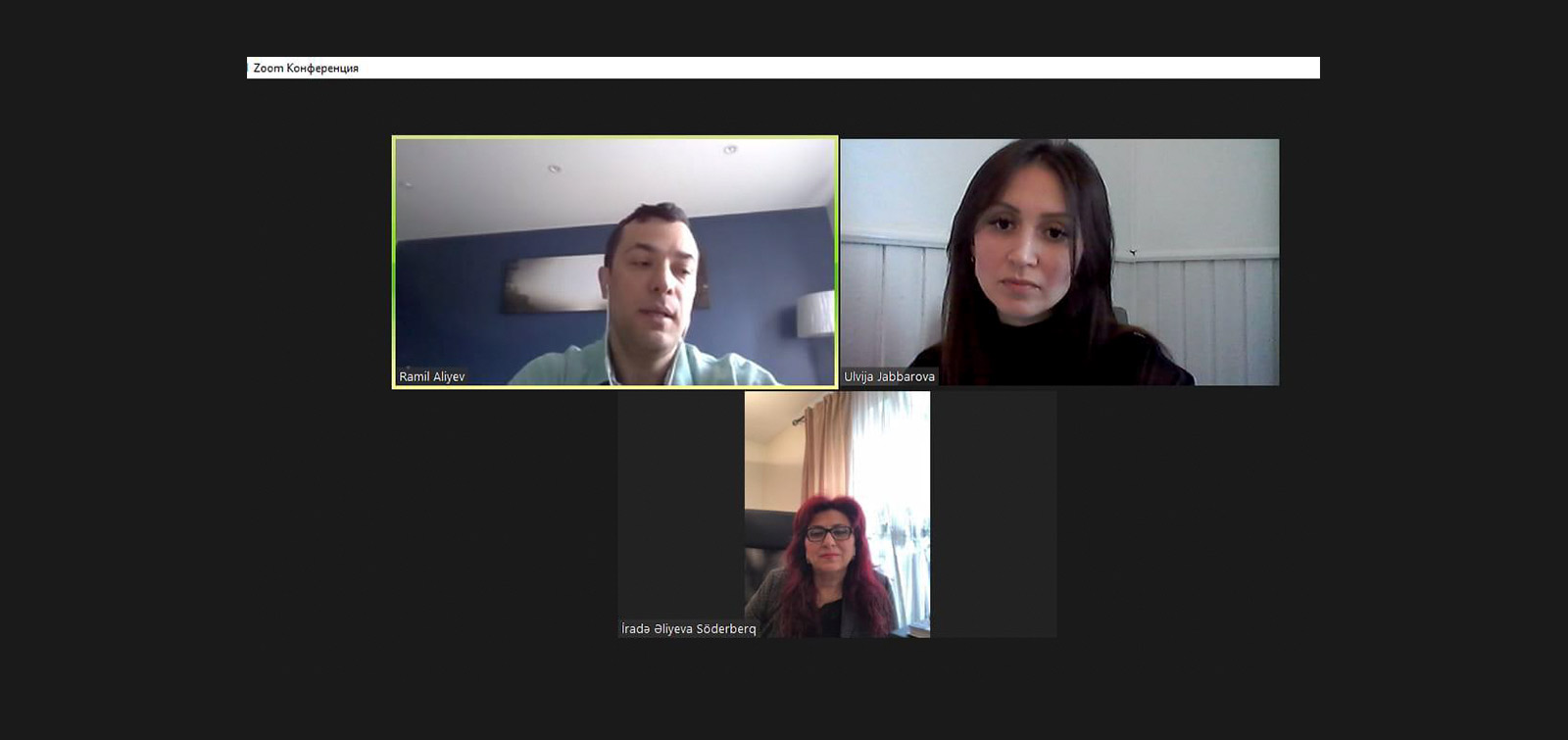 A video conference of Scandinavian Azerbaijanis will be organized
A video conference of the coordinators of the Coordination Council of Scandinavian Azerbaijanis in Finland, Norway and Sweden was held.
The regional meeting that was attended by Ulviya Jabbarova (Finland), Ramil Aliyev (Norway) and Irada Aliyeva (Sweden) discussed the health conditions of Azerbaijanis living in the Scandinavian countries during the new coronavirus pandemic, the establishment of relations with them, preparations for the post-pandemic period, future organizing and other issues. As well as, they exchanged views on the importance of further intensifying relations between the organizations included in the Coordination Council.
In the end, decisions were made to organize a wide-ranging video conference of the organizations included in the Coordination Council and for celebrating May 28 - Republic Day.