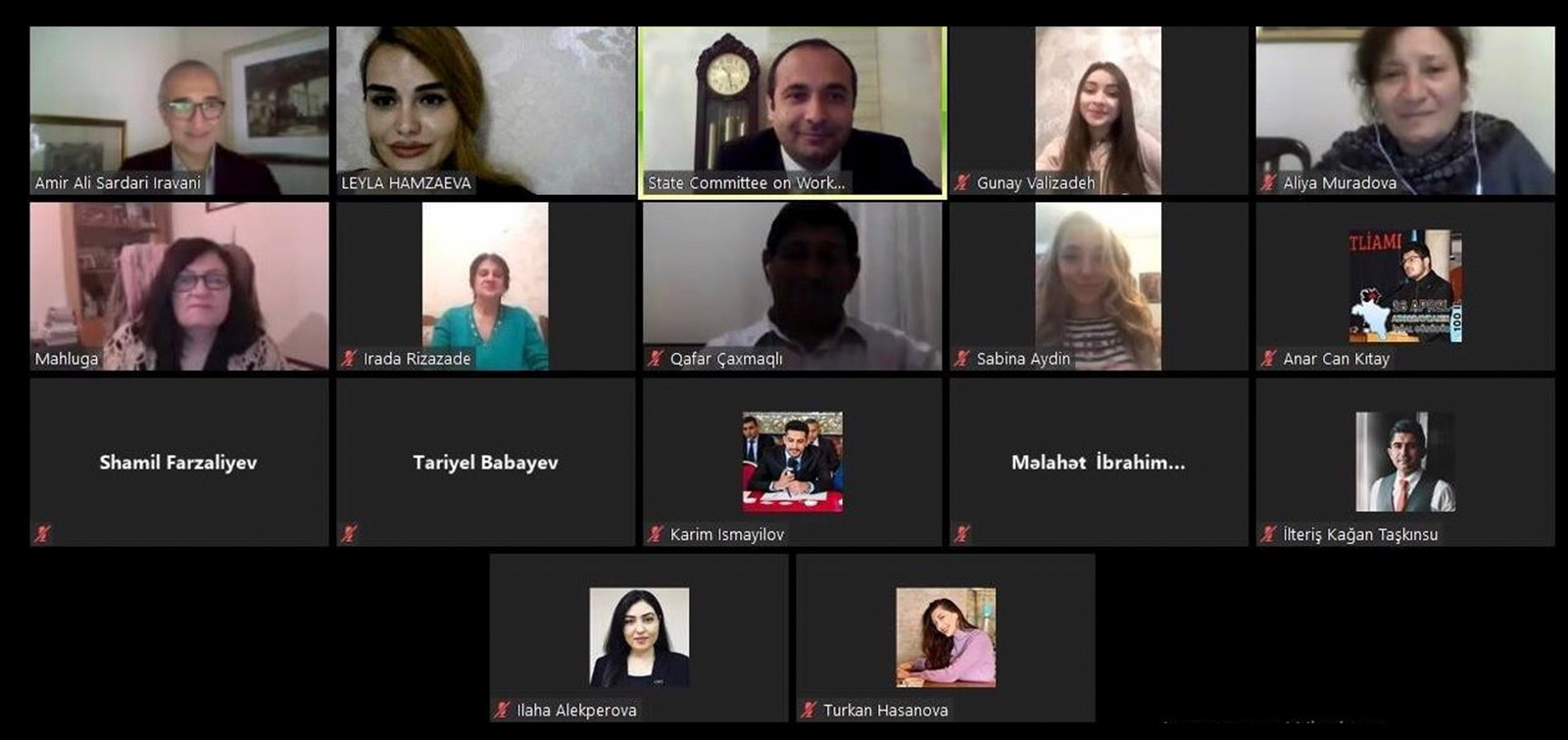 One of the successors of Khan of Iravan was a guest of "E-Academy"
Amir Ali Sardari Iravani, one of the heirs of the Khan of Iravan, was the guest of the next video conference held within the E-academy project initiated by the State Committee on Work with Diaspora.
Virtual event dedicated to "Iravan Khanate: our national-cultural and historical heritage" started with the views of President Ilham Aliyev such as "Azerbaijan must restore its territorial integrity. Our historical lands are not only Nagorno-Karabakh territory. Yerevan, Goycha, Zangazur are our historical geography, our historical lands. Armenia once established a state illegally in our lands, and now wants to establish a second state in our land. The Azerbaijani people will never allow it. Today, Azerbaijan is one of the most respected countries in the world and Azerbaijani citizens are able to protect their lands".
Then the speaker Amir Ali Sardari Iravani made a presentation dedicated to the historical homeland Iravan Khanate. Noting that the Iravan Khanate is an integral part of the material, spiritual and cultural history of our people for thousands of years, the speaker stressed the fact that Iravan city was founded by Azerbaijani Turks.
During the presentation, detailed information was provided about the genealogy of Huseynali khan's descendants, the places where they lived, and the importance of ties between generations was emphasized.
The speaker recalled that an exhibition entitled "Masterpieces of History" was organized at the Heydar Aliyev Center in Baku last year and thanked the Azerbaijani government for this great event. He noted the importance of the exhibition from the point of not forgetting our history.
The event ended with answering the questions of the participants.
The video discussion was broadcast live on https://www.facebook.com/Azerbaijan DiasporaYouth/ on Facebook.
It should be noted that, 46 years old Amir Ali Sardari Iravani currently lives in Germany and is a leading high-tech engineer.
It should be noted that, e-academy project was launched at the State Committee on Work with Diaspora in April 2020. The main purpose of the project, is to organize video conferences and relevant discussions with the participation of representatives of the Azerbaijani diaspora and international organizations during the COVID-19 pandemic.