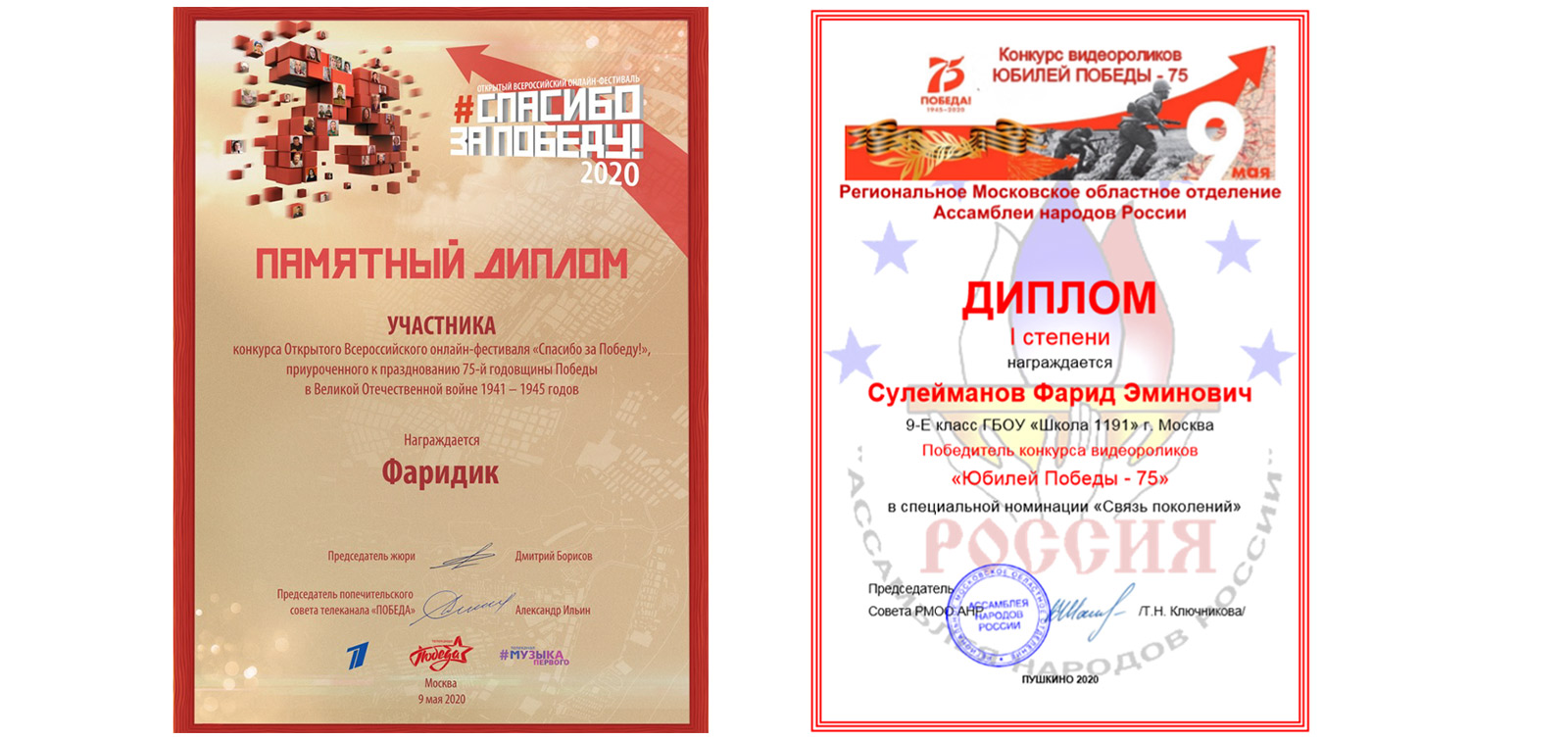 The Azerbaijani pupil was the winner of the online festival
Azerbaijani young Farid Suleymanov was one of the winners of the "Jubilee of Victory - 75" online festival held in Moscow, Russia on the occasion of the 75th anniversary of the victory over fascism.
The festival, organized by the Moscow regional branch of the "People's Assembly of Russia", together with a number of federal TV channels, was attended by 88 people. According to the terms of the event, participants must tell poems or stories about their grandparents and close relatives who fought in World War II in 1941-1945, and present this work process to the organizers in a video format recording at home.
Five Azerbaijani schoolchildren also attended the online event. They told stories about the glorious way and heroism of their war veteran ancestors in the videos they sent.
Farid Suleymanov, 9th –grade student at School No. 1191 in Moscow, won the "Connection of Generations" nomination with a video about his great-grandfather, Ismayil Ismayilov, who was born in Ordubad, Azerbaijan. Our young compatriot was awarded the first degree diploma as the winner of the "Jubilee of Victory - 75" festival.