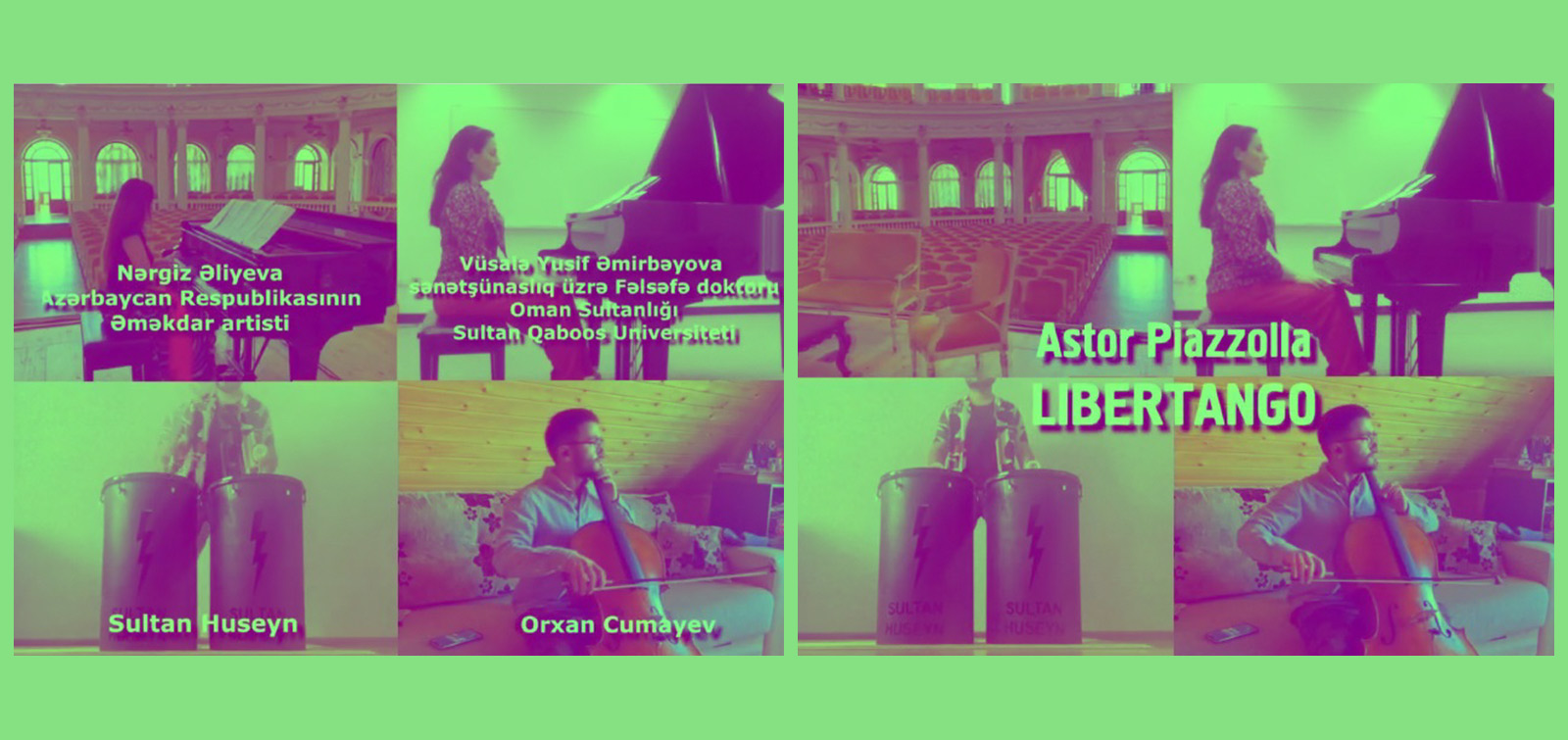 An interesting campaign "Music knows no borders" from our compatriots
During the period of fight against the COVID-19 pandemic, our musicians living abroad organize concerts, implement various projects and presentations as part of the stay at home campaign.
The next project called "Music knows no borders" was initiated by Vusala Yusif Amirbayova, Doctor of Philosophy in Art Study, a piano teacher at Sultan Qaboos University in the Sultanate of Oman. Thus, the composition of one of the world's famous composers Astor Piazzolla "Libertango" was performed online by Vusala Amirbayova, Nargiz Aliyeva, Honored Artist of the Republic of Azerbaijan on piano, Sultan Huseyn on drums and Orkhan Jumayev on cello.
Our compatriot Vusala Amirbayova, who lives in the Sultanate of Oman, said: "There are no borders in music, on the contrary, it expands borders. At a time when people are living in social isolation during the COVID-19 pandemic, music unites people, regardless of their language or nationality."
V.Amirbayova called on our compatriots always to unite under the slogan "We are Strong Together".
It should be noted that, Vusala Yusif Amirbayova, who has lived in Muscat, the capital of the Sultanate of Oman since 2011, has successfully represented Azerbaijan at international festivals in Germany, Turkey, Japan, Thailand, Great Britain, Singapore and Russia and has won many awards. She made presentations on the works of Gara Garayev, Uzayir Hajibeyli, Fikret Amirov, Jovdat Hajiyev, prominent Azerbaijani composers at international conferences.