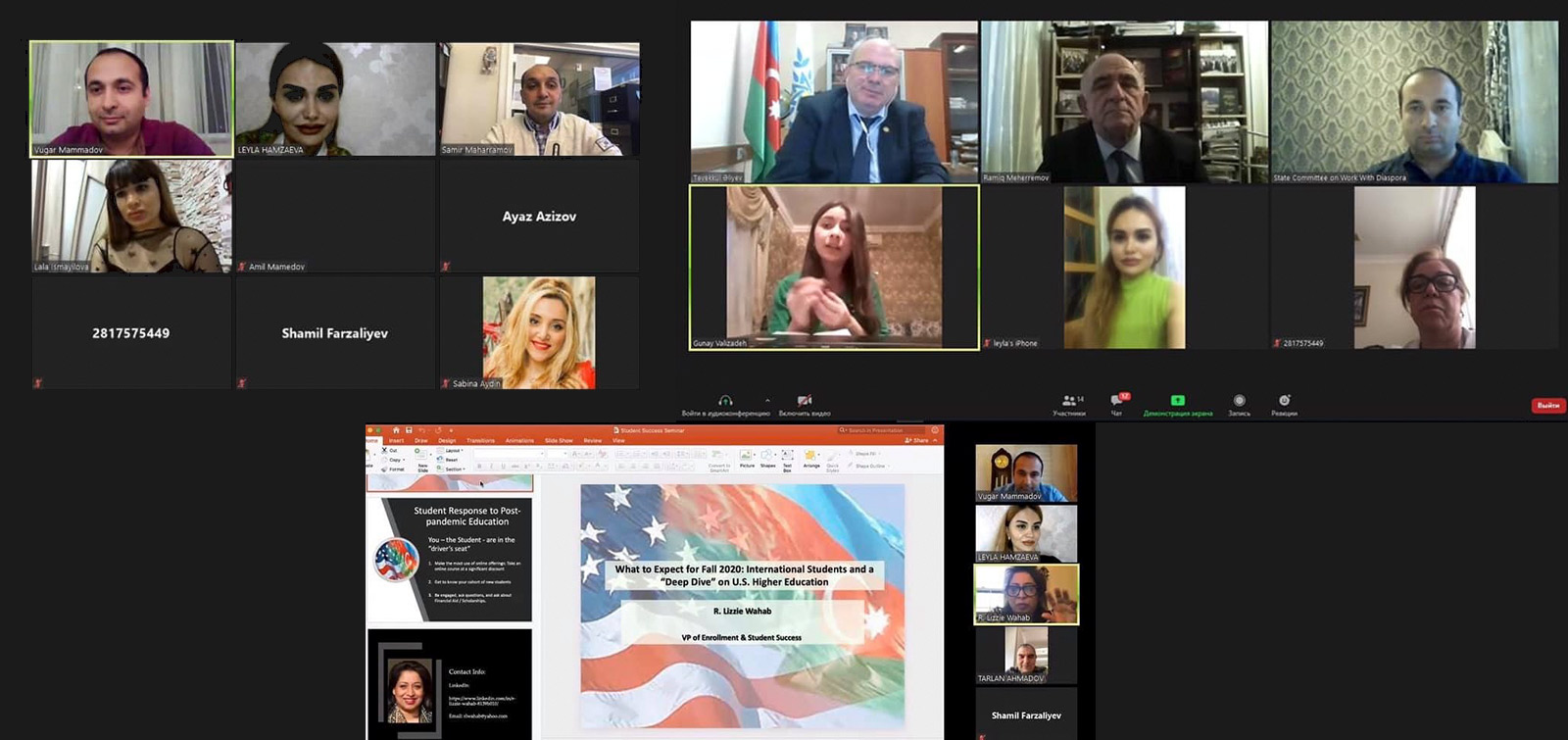 Video meetings as part of the e-academy project continue
Video meetings continue within the e-academy project initiated by the State Committee on Work with Diaspora.
The guests of the next virtual discussions were Khalid Teymur Akram, Director of the Center for Global and Strategic Sciences of Pakistan, Ilham Abbasov, sociologist, member of the Institute of Philosophy of ANAS, Lizzie Vahab, Vice President of Maine University of USA, Jahangir Novruzov, Professor, People's Artist, Samir Maharramov , founder of the social network page "Live life in California ".
One of the guests, Khalid Teymur Akram, spoke about the role of the Pakistani diaspora in the economic development of the country. Ilham Abbasov spoke about the participation of Azerbaijanis in the European Resistance Movement in the fight against fascism during the Second World War. Lizzie Wahab, vice -president of the University of Maine, spoke about the opportunities for higher education in the United States in the post-pandemic period. People's Artist Jahangir Novruzov spoke about the role of culture and art in the activities of the diaspora, and Samir Maharramov spoke about the use of social media in the development of the diaspora.
The guests also answered numerous questions from conference participants and users.
It should be noted that, e-academy project was launched at the State Committee on Work with Diaspora in April this year. The video discussions held within the project are broadcast live on https://www.facebook.com/Azerbaijan DiasporaYouth / Facebook.
The main purpose of the project, which is met with interest by our compatriots, is to organize video conferences and relevant discussions with the participation of representatives of the Azerbaijani diaspora and international organizations during the COVID-19 pandemic.