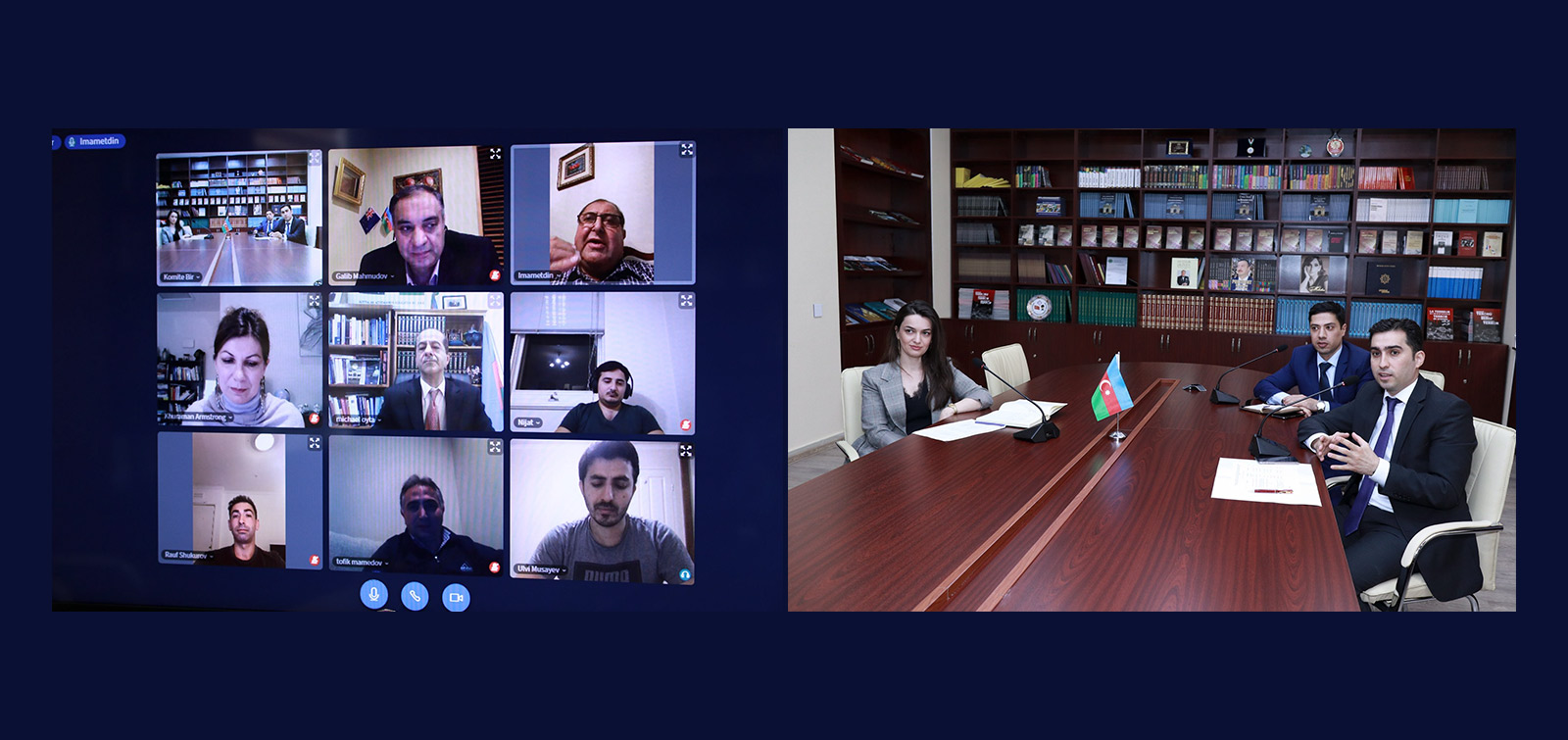 A video conference was held with the participation of the diaspora in Australia and New Zealand
A video conference was organized with the leaders and representatives of the Azerbaijani diaspora in the Commonwealth of Australia and New Zealand at the initiative of the State Committee on Work with Diaspora.
Virtual conference was attended from Sydney and Melbourne by Chairman of the Australia-Azerbaijan Association Mikayil Oyta, Chairman of the Australia-Azerbaijan Turkish Friendship Union Imamaddin Gasimov, a first-year student of the Greenwich College of Management Ulvi Musayev, members of the Victoria-Azerbaijan Cultural Association Nijat Hajiyev and Rauf Shukurov, businesswoman Khuraman Armstrong, from New Zeland owner of the New Zealand Real Estate Group of Companies Tofig Mammadov, Chairman of the "Azeri" New Zealand-Azerbaijan Friendship Society Galib Mahmudov, and officials of the State Committee Fuad Karimov, Fuad Ismayilzade, Gulmira Valiyeva.
During the discussions, the impact of the situation due to the COVID-19 pandemic on the lifestyle and activities of our compatriots, relations between our diaspora organizations, the activity of our compatriots, preparations for the post-pandemic period and future plans were discussed.
It was noted that, strengthening and developing relations with the State Committee on Work with Diaspora is very important for our compatriots to operate in a more organized and systematic form.
During the event, various proposals were made on the organizing of exhibitions of Azerbaijani, especially Karabakh carpets in Australia and New Zealand, as well as the opportunities of representing our compatriots of Azerbaijani origin in the Australian government and parliament.
In conclusion, the organization of video conferences with various diaspora organizations in the current situation by the State Committee was praised, and it was said that it is expedient to hold such meetings on a regular basis.